James Gunn Congratulates Deadpool 2 With Adorable Groot/Deadpool Crossover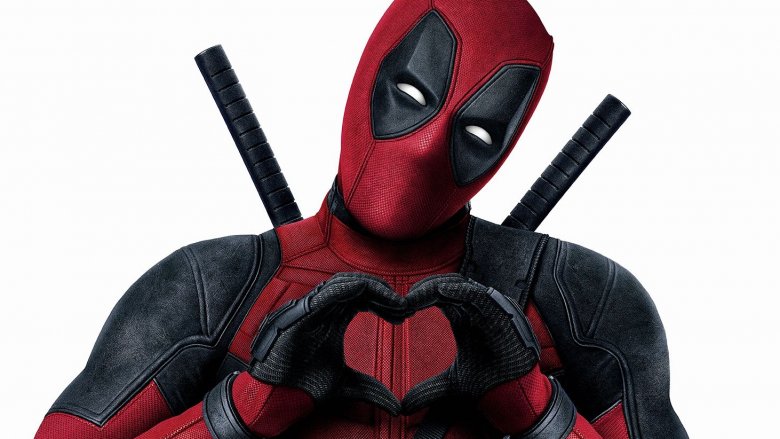 Guardians of the Galaxy director James Gunn is spreading love in the best way he knows how: through the irresistibly adorable Groot. 
Taking to Twitter this weekend, in the thrill of Deadpool 2 finally launching in theaters, Gunn dished up much-deserved congratulations to lead actor Ryan Reynolds, director David Leitch, co-screenwriter Rhett Reese (who penned the script alongside Paul Wernick), actress Morena Baccarin (who plays Wade Wilson's bride-to-be Vanessa), and the rest of the creatives who made the sequel possible.
The filmmaker attached to his congratulatory tweet an illustration of Baby Groot decked out in red and black, swaying to some imaginary music in a Merc with a Mouth-themed planter. Gunn didn't credit the artist who drew the image, though it appears that an illustrator named Alex Garcia is the original creator.
Judging by the drawing, which also shows the tiny tree-like Guardian holding a paint-covered brush, we can only assume that Groot gave himself a makeover to honor his fellow vigilante, and we can't help but wonder how Star-Lord and co. would feel about his new look.
Check out Groot-pool below. 
As Gunn mentioned in his post, Deadpool 2 was on track to earn over $130 million at the domestic box office in its opening weekend, including Thursday previews. The sequel unfortunately didn't meet those expectations, coming in just below the projected pull with $125 million. That's not to say Deadpool 2 didn't achieve great things in its debut; the film kicked Avengers: Infinity War out of the top spot (which it held for three weeks in a row) at the domestic box office, earned the second biggest opening weekend for an R-rated film ever, and is studio 20th Century Fox's best opener in history. 
Directed by David Leitch, Deadpool 2 stars Ryan Reynolds as the bad guy butt-kicking Deadpool himself, Zazie Beetz as Domino, Terry Crews as Bedlam, Josh Brolin as Cable, Julian Dennison as Russell, T.J. Miller as Weasel, Brianna Hildebrand as Negasonic Teenage Warhead, Stefan Kapičić as Colossus, Leslie Uggams as Blind Al, Karan Soni as Dopinder, Lewis Tan as Shatterstar, Bill Skarsgård as Zeitgeist, Rob Delaney as Peter, and Jack Kesy as Black Tom Cassidy. 
Enormous congrats to @VancityReynolds, @DavidMLeitch, @RhettReese, @missmorenab & company on Deadpool 2 opening to what looks like over $130 million this weekend. Keep the fun stuff coming! pic.twitter.com/gRk3MGFmkA

— James Gunn (@JamesGunn) May 19, 2018