Deadpool 2 Tops Avengers: Infinity War At The Box Office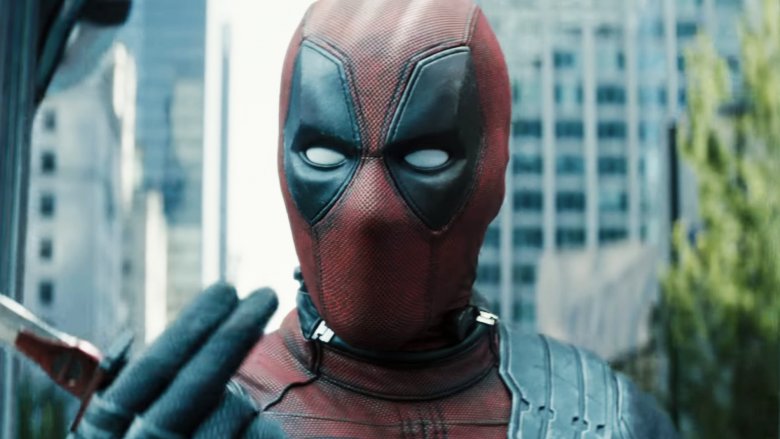 Deadpool 2 has officially dethroned the reigning box office champ. 
When the long-awaited sequel flick opened to $125 million domestically during its first three days out, it topped Avengers: Infinity War, which pulled in $28.6 million in its fourth week in theaters. Disney and Marvel's mammoth superhero movie sat in the number one spot for three consecutive weeks, but the Merc with a Mouth kicked it to second place this weekend. To date, Avengers: Infinity War has earned $595.4 million domestically and over $1.8 billion across the globe. 
Such a yield makes Deadpool 2 the second biggest R-rated opening weekend in history, only behind the original Deadpool movie that earned $132.4 million when it launched in 2016, as well as the third biggest domestic debut of the year, coming in after Avengers: Infinity War with $257.6 million and Black Panther with $202 million. 
Internationally, the David Leitch-directed follow-up earned an estimated $176.3 million for a global pull of $301.3 million (via Box Office Pro). This means that Deadpool 2 is now the biggest R-rated overseas opening ever, snagging the record from Logan with $160 million, and is 20th Century Fox's largest global opening to date. Fox's 2014 effort X-Men: Days of Future Past, which earned $174 million when it was released on May 23 of that year, was the studio's previous best opener. By comparison, the first Deadpool opened to $132.3 million internationally in 2016. 
The sequel also reportedly debuted on top in all of Fox's 81 international markets, including the United Kingdom ($18 million), South Korea ($17 million), Russia ($11.8 million), Australia ($11.7 million), and Mexico ($10 million). This doesn't include the expectedly stellar revenue from China, as Deadpool 2 hasn't been released in the country yet. (An official debut date for China hasn't even been announced at the time of writing.)
Starring Ryan Reynolds as the eponymous anti-hero, Deadpool 2 also features Josh Brolin as Cable, Terry Crews as Bedlam, Zazie Beetz as Domino, Julian Dennison as Russell, Morena Baccarin as Vanessa, T.J. Miller as Weasel, Brianna Hildebrand as Negasonic Teenage Warhead, Jack Kesy as Black Tom Cassidy, Stefan Kapičić as Colossus, Leslie Uggams as Blind Al, Karan Soni as Dopinder, Lewis Tan as Shatterstar, Bill Skarsgård as Zeitgeist, and Rob Delaney as Peter. There are plenty of surprise cameo appearances and characters with more meaning than fans realized tucked into the film, so keep those eyes peeled when heading out to see Deadpool 2 in the coming weeks.