Brie Larson Is Killing It As Captain Marvel, Says Co-Star Clark Gregg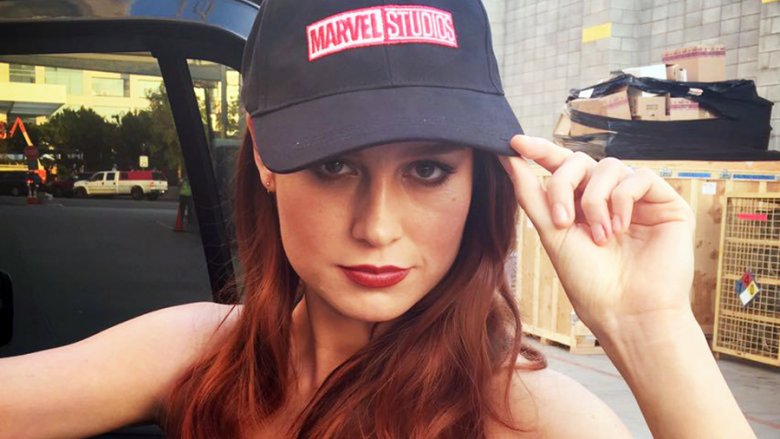 Twitter
Just like Captain Marvel takes down big bads that are brave enough to cross her path, actress Brie Larson is absolutely crushing it playing the superhuman hero. 
Chatting to PeopleTV (via Twitter), Captain Marvel actor Clark Gregg, who reprises his beloved character Agent Phil Coulson in the 1990s-set origin story flick, hailed Larson as the perfect fit to portray Carol Danvers on the silver screen. He gushed about the actress, professing that she's not only "killing this role," but she's also one of the brightest stars in Hollywood today. 
"Brie Larson is amazing. Amazing person, amazing actor and she's killing this role," Gregg said. "It's an amazing cast... She's amazing... Everyone knows she won an Oscar... and she's really special."
This isn't the first time Gregg has recognized Larson's talents; the two previously worked together in the 2006 film of Hoot, an adaptation of Carl Hiaasen's young adult novel of the same name. Larson was just 15 years old at the time, but Gregg, who played the corrupt business tycoon Chuck Muckle, was seriously impressed by her performance as the scrappy soccer player Beatrice "The Bear" Leep. 
"We did a movie together when she was 15, called Hoot," Gregg explained. "And it was nice to see her again [in Captain Marvel] ... I'm so proud of her."
Gregg also spoke about his experience filming Captain Marvel — he's "having a blast right now" — and then laughed about the somewhat questionable attire the film's characters wear when they're not suited up trying to save the day. "It takes place in the '90s ... everyone's wearing MC Hammer pants ... it doesn't feel too hip," he said with a chuckle. 
By and large, it sounds like Marvel Studios made the right choice in selecting Larson to play Captain Marvel and that the actress has great chemistry with the rest of the cast — which also includes Samuel L. Jackson as Nick Fury, the head agent of S.H.I.E.L.D. who will appear without his signature eye patch, Djimon Hounsou as Korath, Lee Pace as Ronan the Accuser, Gemma Chan as Minn-Erva, Jude Law as Mar-Vell, and Ben Mendelsohn, Lashana Lynch, Algenis Perez Soto, Rune Temte, Mckenna Grace, Robert Kazinsky, Annette Bening, and Vik Sahay in undisclosed roles.
We'll find out just how fantastic Brie Larson is as Carol Danvers when Captain Marvel, directed by filmmaking duo Anna Boden and Ryan Fleck, launches on March 8, 2019.