Wonder Woman 2 To Start Filming 'Shockingly Soon,' Patty Jenkins Confirms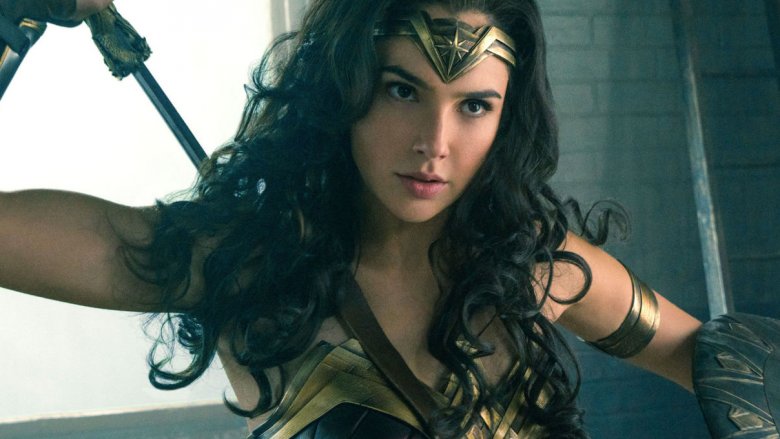 It won't be long before DC Comics fans reunite with Diana of Themyscira. 
During an appearance at the Cannes Film Festival, which runs until May 19, Wonder Woman 2 director Patty Jenkins revealed when movie lovers can expect the sequel film to get behind the cameras. Jenkins was admirably direct in her answer, not skirting around the question. "There's nothing I can say," she told Variety at the event (via Twitter). "Very soon. Shockingly soon."
The director sounded excited about the prospect of starting production in what could be as little as a few weeks — and she has a good reason to be. Wonder Woman 2 will shoot the majority of its principal photography in locations across the U.S. and the United Kingdom, as well as take production to the Spanish Canary island of Tenerife, a locale that could very well be linked to the origin of Cheetah, the film's central protagonist played by Kristen Wiig. The follow-up flick will also be set in the 1980s and see Gal Gadot's Diana Prince face off against forces of the Soviet Union during the back end of the Cold War. 
Perhaps the most intriguing aspect of Wonder Woman 2 is that it will bring Diana to America, something Jenkins is genuinely enthusiastic about given what it means for the shield and lasso-wielding warrior heroine.
"Wonder Woman 2 will be set in America. "The story will take place in the U.S., which I think is right. She's Wonder Woman. She's got to come to America. It's time," the director stated. Jenkins added in a separate interview, "I'm excited for her to come to America and become the Wonder Woman we are all familiar with from having grown up around her as an American superhero. I'd like to bring her a little farther along into the future and have a fun, exciting storyline that is its own thing. Wonder Woman 1 is so much about her becoming the person she is. I can't wait to spring forward with who she is and have another great standalone superhero film."
More recently, Jenkins explained that Wonder Woman 2 will be totally different from its predecessor, and that the sequel flick is "its own movie entirely" as opposed to a copy-paste follow-up everyone is used to seeing. "It's not [Wonder Woman] 'two' to us. It's an entirely new adventure together that we couldn't be luckier [to do]," she said. 
Jenkins comments here about filming starting "shockingly soon" actually corroborate a report published by Omega Underground way back in October of 2017. The outlet detailed that the sequel would begin production this summer, "sometime in June 2018," which is just a month away from the time of writing. Sounds like that report was completely legitimate. 
Joining Gal Gadot's leading lady for Wonder Woman 2 are Pedro Pascal in a yet-unconfirmed role and (potentially) Chris Pine as Steve Trevor. The film is due out on November 1, 2019.