Adam Warlock Won't Be In Avengers 4, Directors Confirm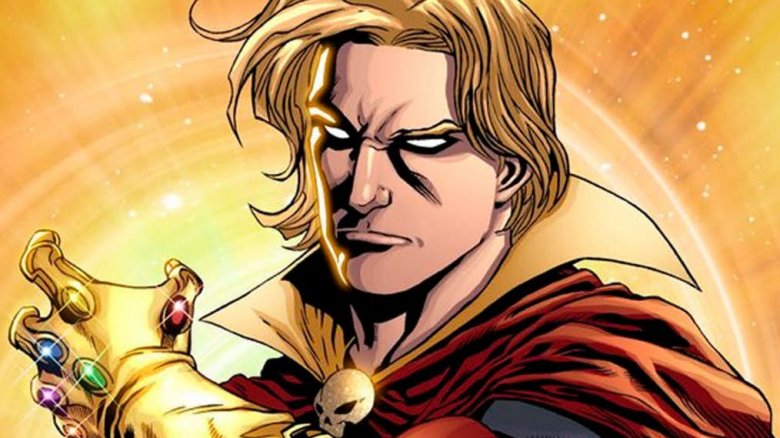 Marvel Comics
Contains spoilers for Avengers: Infinity War
Despite featuring a mile-long cast featuring most of the Marvel Cinematic Universe's most beloved characters, Avengers: Infinity War didn't hold any of them too precious to kill. Fans are now left wondering what's next for Earth's Mightiest Heroes in Infinity War's follow-up, the yet-untitled Avengers 4. It's assumed that the fourth Avengers flick will see the core team attempt to reverse the harrowing Infinity War ending, and unless the fallen Guardians of the Galaxy are miraculously resurrected, they'll likely have to do most of their fighting alone. Brie Larson's Captain Marvel and a few others will be on point to pitch in, but one Marvel character definitely won't be in the upcoming film. 
Speaking in an exclusive interview with ComicBook.com, Infinity War co-directors Joe and Anthony Russo, who are attached to Avengers 4 as directors as well, revealed that Adam Warlock isn't a part of the movie. The artificially created human that appeared in a post-credits scene at the end of Guardians of the Galaxy Vol. 2 will sadly be just a tease for now. 
"Yeah [Adam Warlock]'s not showing up in our stories," Joe Russo stated. "Look, our job, as we said a million times, is to tell the story of the Marvel Cinematic Universe, not to do direct adaptations of the comics because we're comic book fans. I have no interest as a director in telling a story that's already been told or in seeing one that's already been told. If I know all the events ... as they're going to happen, then what's the point of going to the film? We want to keep surprising audiences and continue the story that started with Iron Man ... a decade ago."
Adam Warlock won't rock up to the MCU in Avengers 4, but that isn't to say that the film's screenwriters Stephen McFeely and Christopher Markus didn't once consider including him. The pair previously stated that they thought about introducing Warlock in Avengers: Infinity War, though they ultimately decided against that, as they didn't want to do the character a disservice by forcing him into the huge ensemble movie. 
"We didn't introduce Adam Warlock because it's a massive backbend and you practically have to make an Adam Warlock movie to introduce him. He just can't walk onscreen. So, there was a brief moment where we were like, 'Ehhh...,'" Markus told ET Online. He then pointed to the film's poster, which features a plethora of Marvel favorites, and added, "We have that many characters already! And then there were others we couldn't use. Like, Silver Surfer would have been useful, but we can't touch him. Currently."
Though Avengers 4 isn't going to be the film that marks Warlock's Marvel movie debut, another expanded franchise entry just might be. Guardians of the Galaxy director James Gunn once mentioned that "the Guardian who's teased at the end" of Vol. 2 will be saved "for a feature film" – Guardians of the Galaxy Vol. 3. Marvel Studios president Kevin Feige later stated that fans should count Adam Warlock as a given in Guardians Vol. 3 in Marvel's Phase 4.