James Gunn Gives An Update On Guardians Of The Galaxy Vol. 3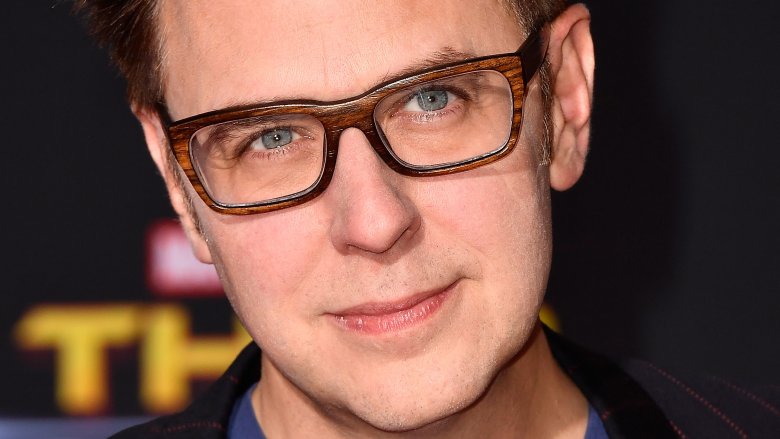 Getty Images
Marvel luminary James Gunn is hard at work on the next installment in the Guardians of the Galaxy film series. 
Over on his Instagram page, the Guardians writer and director shared a snap of himself taking a sip from a very apt Groot mug, revealing in the photo's caption that he is nearly finished with the first draft of the script for Guardians of the Galaxy Vol. 3. 
"The bedhead is particularly out-of-control this morning, but I thought it was important to share my new Groot mug with you," wrote Gunn. "About to sit down with a cup of joe to work on–and almost finish–the first full draft of the Guardians of the Galaxy Vol. 3 treatment."
He also noted that the draft is "almost 70 pages" in length, a comment that is important when considering Gunn's past remarks about his scriptwriting process. "I do an incredibly in-depth treatment for every movie. I think of writing a screenplay as creating the body of a human being and you've got to start with the skeleton, start with the bones, and you create the bones. You take a lot of time because that's the actual base of the movie and if you screw that part up, later on down the line, you're going to have a lot of mistakes," Gunn detailed in an interview a few months ago. "So by creating a really strong foundation for the story, that's the most important thing. So I write a good treatment that's probably about 70 pages long. It includes photographs and things like that."
Guardians alumni Chris Pratt (Peter Quill/Star-Lord), Dave Bautista (Drax the Destroyer), and Zoe Saldana (Gamora) are all expected to return for Vol. 3. Pom Klementieff's Mantis, who first appeared in this year's Guardians of the Galaxy Vol. 2, has become quite a fan-favorite character, so she will likely suit up once more as well. 
Gunn has actually confirmed the inclusion of a few characters, the first being Elizabeth Debicki's Ayesha. "I absolutely plan on bringing Elizabeth Debicki back," he said. "She's actually one of my favorite actors I've ever worked with. I think on this movie between her, Pom Klementieff who plays Mantis, and Chris Sullivan who plays Taserface, they really were three of the best actors I've ever worked with and were all such a joy on this film [Guardians of the Galaxy Vol. 2] to deal with that I would love to deal with them again." 
The filmmaker also announced that Adam Warlock will be big bad in Guardians of the Galaxy Vol 3., though he was originally intended to be part of Vol. 2. "I love Adam Warlock. He's one of my favorite characters. In all truth, I wrote an early treatment where I had Adam Warlock as a part," explained Gunn earlier this year. "He was a big part of the screenplay and I realized it was one character too many. And I adored the character. I adored what we had done with him. I think we did something really creative and unique with Adam Warlock. But it was one character too many and I didn't want to lose Mantis and Mantis was more organically part of the movie anyway. So I decided to save him for later."
Before we see the Guardians gear up for another trip around the cosmos, the gang will appear in next year's Avengers: Infinity War alongside all of our favorite Marvel heroes. Between now and then, we'll keep you updated on all things Guardians of the Galaxy Vol. 3.