New Deadpool 2 Poster Pokes Fun At Logan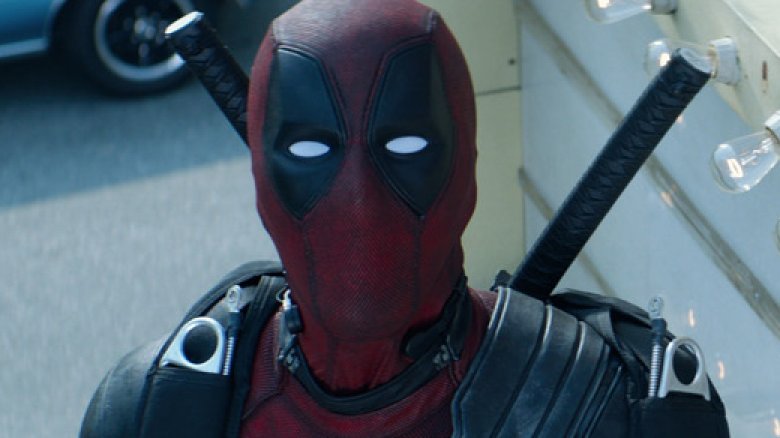 20th Century Fox
What's a little banter between mutants?
Deadpool 2 studio 20th Century Fox went even more meta in its newest release in the sequel film's marketing campaign: a poster that pokes fun at Logan, the Hugh Jackman-led superhero pic Fox launched in 2017. 
Featuring bold and bright Drew Struzan-inspired artwork that centers on Ryan Reynolds' Merc with a Mouth lounging in a pool on a swan-shaped float while an inferno rages behind him, the poster certainly wouldn't be a Deadpool 2 one-sheet without the inclusion of some screwball humor. We've seen Deadpool go full Lisa Frank in a past poster, but this time around, Fox mocks itself for the ending of Logan by including the genius tagline, "From the studio that killed Wolverine." Of course, Jackman's adamantium-clawed mutant bit the bullet (quite literally) in the film's third act, and the studio knows that some fans haven't processed and accepted that death just yet. 
The poster also spotlights the majority of the expanded cast of Deadpool 2 – teased as "bringing everyone AND the kitchen sink to this one" — with the exception of one significant character: T.J. Miller's Weasel. While the actor is still included in the credits, will undoubtedly be in the finished film (unless Fox pulls a fast one on us), and has appeared in past trailers for the movie, he's missing from this new poster entirely. Miller has made headlines for all the wrong reasons lately, having been accused of sexual assault in 2017 and then getting arrested for calling in a fake bomb threat to a train earlier this year. We know that Miller won't star in the Deadpool franchise spinoff X-Force, and now that it seems Fox is distancing itself from Miller, he may not have a role in a third Deadpool film either (if we ever actually get one, that is). 
Off that slightly bleak note, take a look at the poster in all its glory below. 
Here's the real-but-fake synopsis for Deadpool 2: "After surviving a near fatal bovine attack, a disfigured cafeteria chef (Wade Wilson) struggles to fulfill his dream of becoming Miami's hottest bartender, while also learning to cope with his lost sense of taste. Searching to regain his spice for life, as well as a flux capacitor, Wade must battle ninjas, the yakuza, and a pack of sexually aggressive canines, as he journeys around the world to discover the importance of family, friendship, and flavor — finding a new taste for adventure and earning the coveted coffee mug title of World's Best Lover."
Directed by David Leitch, Deadpool 2 also Josh Brolin as Cable, Julian Dennison as Russell, Zazie Beetz as Domino, Terry Crews as Bedlam, Lewis Tan as Shatterstar, Brianna Hildebrand as Negasonic Teenage Warhead, Morena Baccarin as Vanessa, Stefan Kapičić as Colossus, Leslie Uggams as Blind Al, Karan Soni as Dopinder, Rob Delaney as Peter, and Bill Skarsgård as Zeitgeist. Shioli Kutsuna and Eddie Marsan round out the roster.  
Deadpool 2 will open wide on May 18.