That's What's Up: 9 possible outcomes of Avengers 4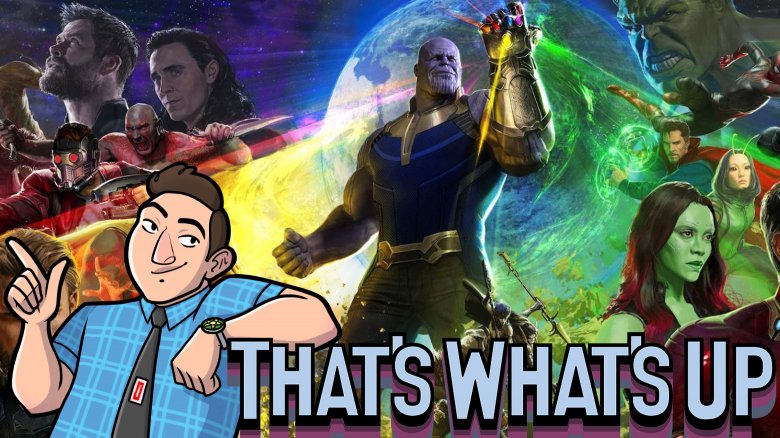 Each week, comic book writer Chris Sims answers the burning questions you have about the world of comics and pop culture: what's up with that? If you'd like to ask Chris a question, please send it to @theisb on Twitter with the hashtag #WhatsUpChris, or email it to staff@looper.com with the subject line "That's What's Up."
Q: With Avengers: Infinity War ending the way it did, what do you think the outcomes are going to be when the sequel hits next year? — via email
Okay, a couple of standard disclaimers apply here. First of all, there are going to be spoilers for Infinity War, because I can't really talk about what I think's going to happen next without talking about the end of of this one. If you haven't seen it, I'd suggest doing that right now. The only thing I'll say about it before we get into it is that I thought it was great, and it's probably the most superhero comic book movie ever made in almost every sense of those words.
Second, the usual clarification that while I occasionally get to write comics at Marvel, I have no particular information or insight into the movie side of things other than being a fan. Believe me, if I was in charge of, or even remotely influential on the MCU, Captain America would've turned into a werewolf by at least the second movie, if not halfway through the first. That, by the way, is my first prediction: we're absolutely gonna get Capwolf in a movie that makes a billion dollars, y'all.