Alec Baldwin Is Now Being Sued In Addition To Those Involuntary Manslaughter Charges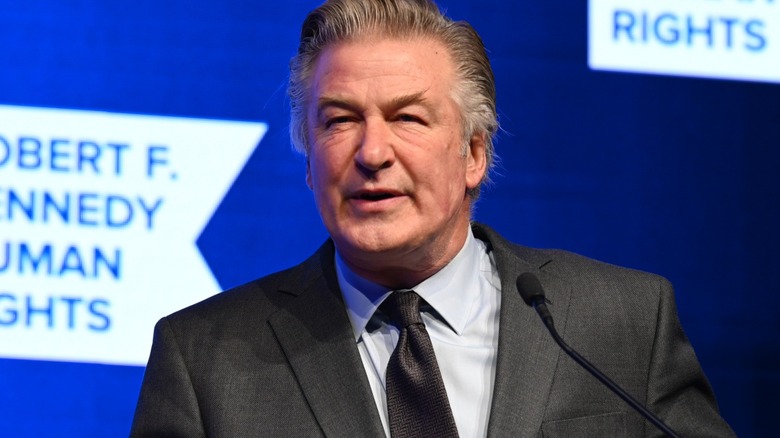 Slaven Vlasic/Getty Images
The hits just keep on coming for Alec Baldwin, with the criminally-charged actor now facing a brand new lawsuit — in addition to time behind bars — for the 2021 shooting death of Halyna Hutchins. The slain cinematographer's parents and sister reportedly filed a negligence and battery suit in Los Angeles Superior Court on Thursday, February 9 (via The Hollywood Reporter), less than a month after New Mexico prosecutors announced their involuntary manslaughter case against Baldwin and armorer Hannah Gutierrez-Reed. Baldwin and Reed are accused in the legal case of negligence and not adhering to safety protocols, which led to Hutchins' death that day. Her family's new lawsuit, which is being handled by high-profile lawyer Gloria Allred, also claims negligence and emotional distress, as well as damage to the family's dependent relationships and quality of life. 
"They won't be able to enjoy life in same way as when Halyna was alive," Allred said in a statement at a press conference announcing the family's new suit, adding, "Anyone who is responsible for her loss must be held responsible." According to Allred, Baldwin has shown no remorse or desire to make amends with the Hutchins family. The cinematographer's husband, Matthew Hutchins, and son wound up reaching an October 2022 settlement with the Hollywood star after they filed a wrongful death suit against him and other "Rust" producers following the shooting. 
Parents and sister of Halyna Hutchins are suing Baldwin for battery, emotional distress and negligence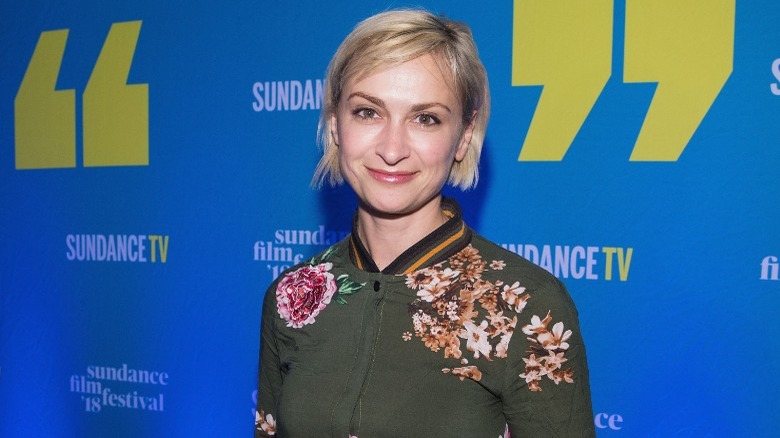 Mat Hayward/Getty Images
According to family attorney Gloria Allred, the suit filed by Halyna Hutchins' parents and sister accuses Alec Baldwin, armorer Hannah Gutierrez-Reed, five additional producers, and others of battery, intentional infliction of emotional distress, negligence and loss of consortium for the damage done to the family itself (via THR). "What we seek is an acknowledgement of what was taken — the loving relationship," Allred told reporters on February 9 (via CNN). "Whatever happens with the criminal case, we are pursuing this civil lawsuit for them to win justice," she said. 
According to Allred, Hutchins' parents and sister currently live in Ukraine and are suffering from severe emotional distress related to both the war with Russia and also Halyna's devastating death. "There has been no outreach by Mr. Baldwin, no apology," Allred said (via Deadline). "The settlement was for Matthew and his child, and we are now representing others in the family, Mom, Dad and sister, and there has been no settlement for them." 
Baldwin, along with Hannah Gutierrez-Reed, is currently facing a maximum of five years behind bars on charges of felony involuntary manslaughter in the fourth-degree and involuntary manslaughter in the commission of a lawful act. "Baldwin and Gutierrez-Reed will be 'charged in the alternative' with the two counts of manslaughter, meaning that a jury would decide not simply if they were guilty, but under which definition of involuntary manslaughter they were guilty," explained District Attorney Mary Carmack-Altwies in a January 19 tweet. If convicted of fourth-degree involuntary manslaughter, the pair will face an 18-month jail sentence and $5,000 fine.