How Much Time Could Alec Baldwin Serve If Convicted Of Involuntary Manslaughter?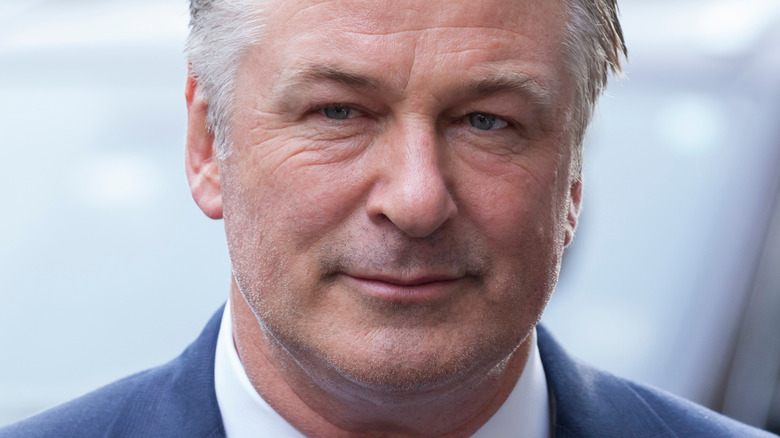 lev radin/Shutterstock
Alec Baldwin became the focus of international news on Thursday, January 19, following an announcement by New Mexico prosecutors that the actor would be charged with involuntary manslaughter in connection with the 2021 shooting death of cinematographer Halyna Hutchins on the set of "Rust." A lot is being said about the embattled actor in wake of the news, but one of the biggest things people have been wondering is what will happen to Baldwin if he is convicted — and how long he could possibly be behind bars.
If you ask legal experts, it's hard for many to argue against the likelihood of there being a jail sentence should there be a conviction. Joshua Kastenberg, a professor at the University of New Mexico School of Law, told the Los Angeles Times, "I can't imagine a scenario where the person who fires the gun is relieved of any responsibility ... As a D.A., you want to send a message ... that you don't have two legal systems in your county, one for the powerful, and one for everybody else."
In their statement Thursday, the Santa Fe District Attorney's office explained that they were charging Baldwin and armorer Hannah Gutierrez-Reed in connection to what happened on the "Rust" set in October 2021, before Hutchins was shot. The prosecutors cited a "criminal disregard for safety" and said that if Baldwin and Gutierrez-Reed had "done their job[s]," then Hutchins would still be alive today. "The evidence clearly shows a pattern of criminal disregard," said prosecutor Andrea Reeb (via NBC News). As a result, Baldwin could possibly spend multiple years behind bars if convicted, with there being a terrifying mandatory sentence on the table, according to officials.
Baldwin could get hit with a mandatory five-year jail sentence if convicted, prosecutors say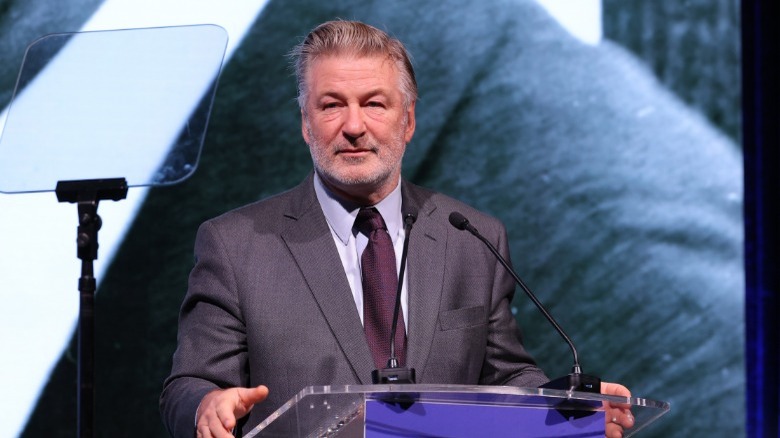 Mike Coppola/Getty Images
On the surface, it doesn't seem like Alec Baldwin's "Rust" criminal case will result in a hefty punishment, with the fourth-degree felony charge of involuntary manslaughter only carrying an 18-month jail sentence and $5,000 fine (via Associated Press). But if you look deeper, you'll actually see that the "30 Rock" star is also facing a mandatory sentence of five years behind bars due to a firearm enhancement and a second charge of involuntary manslaughter in the commission of a lawful act (via KOAT-TV).
"Baldwin and Gutierrez-Reed will be 'charged in the alternative' with the two counts of manslaughter, meaning that a jury would decide not simply if they were guilty, but under which definition of involuntary manslaughter they were guilty," explained District Attorney Mary Carmack-Altwies on Twitter. 
As for what's next for the actor, prosecutors have decided to forgo taking the case before a grand jury, and will instead be issuing Baldwin a summons to appear in court by the end of January. The judge will eventually decide if there's probable cause for a criminal trial (via AP News). People on social media have been eating up the manslaughter news since it was first announced, with many sharing old statements and interviews that Baldwin gave in wake of the shooting. One sit-down that isn't aging very well is Baldwin's emotionally-charged conversation with ABC's George Stephanopoulos in December 2021, during which he declared things like "I didn't pull the trigger" and "I would never point a gun at anyone."