James Cameron Compares Avatar Sequels To The Godfather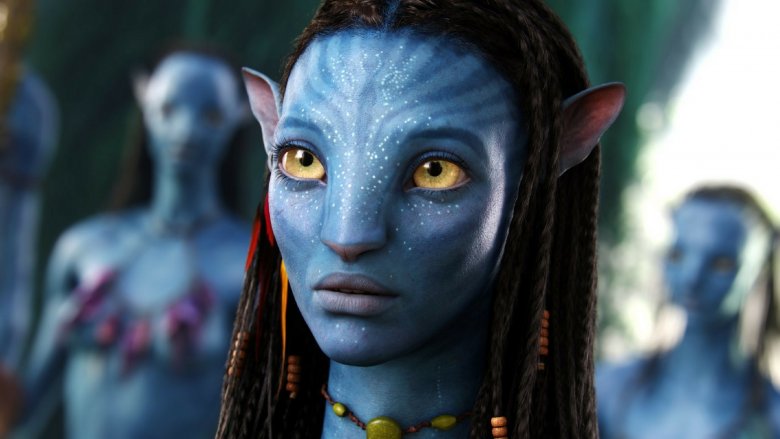 James Cameron's Avatar sequels will be a "generational family saga." The director spoke about the four planned films at a recent press event for his AMC documentary show, AMC Visionaries: James Cameron's Story of Science Fiction, saying that they will be reminiscent of The Godfather. (via Entertainment Weekly)
"I found myself as a father of five, starting to think about what would an Avatar story be like if it was a family drama, if it was The Godfather," Cameron said. "Obviously very different genre, very different genre, but I got intrigued by that idea. So, that's really what it is. It's a generational family saga. And that's very different from the first film."
Cameron said that, while the films will have "the same type of setting," he wants to make sure that they "show you things that not only you haven't seen, but haven't imagined." While the story will be a continuation of the same characters, Cameron wants to look at "what happen when warriors that are willing to go on suicide charges, and leap off cliffs on to the back of big orange toruks, what happens when they grow up and have their own kids?"
Cameron had previously said that the movies would be a family saga surrounding Jake (Sam Worthington), Neytiri (Zoe Saldana), and their children. "It becomes a very different story," he added at the recent press event. "Now the kids are the risk-takers and the change-makers. So, it's interesting, but it makes sense to me. Everybody's either a parent, or they had parents at the very least, and if you look at the big successful franchises now, they're pretty much uninterested in that."
Sigourney Weaver, Stephen Lang, Matt Gerald, Joel David Moore, Giovanni Ribisi, and C.C.H. Pounder are among the returning cast for the four planned sequels, despite the deaths of some of their characters in the original. Cameron has said that Lang's Colonel Quaritch will be back as the main villain for all four of the planned films, noting that they will all follow "pretty much the same characters." 
However, there will still be newcomers, including Fear the Walking Dead's Cliff Curtis as Tonowari, the leader of a clan of reef people, and Game of Thrones' Oona Chaplin as Varang, a prominent character described as being strong and vibrant. Cameron has also set the movies up to be a reunion with his former Titanic star Kate Winslet, who is set to play Ronal, a member of the reef people clan.
The films will have a massive budget, with the foursome reportedly costing upwards of $1 billion. They will incorporate the same gorgeous visuals that people have come to expect from the Avatar franchise, as Cameron has teamed up with Weta Digital, the company behind the Lord of the Rings and Planet of the Apes movies, for visual effects.
Avatar 2 is set to premiere on December 18, 2020, while Avatar 3 will follow on December 17, 2021. Should they prove successful, the fourth film has a December 20, 2024 release date, while the fifth is set for December 19, 2025.