First Look At The Young Cast Of Avatar 2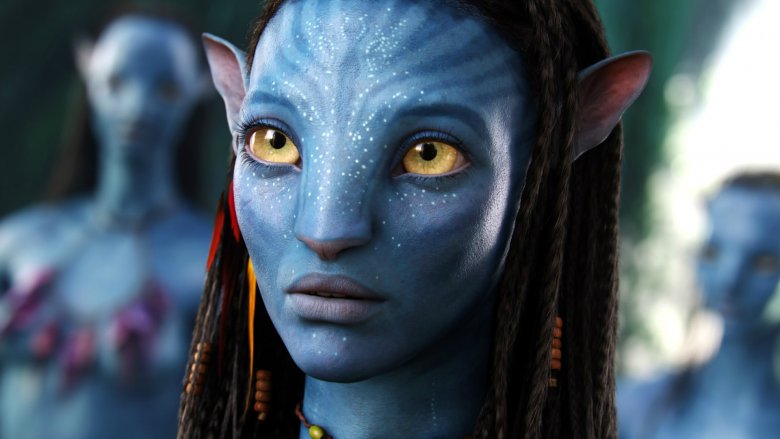 It would be pretty difficult to fill up four Avatar sequels without bringing a few more Na'vi into the mix.
Entertainment Weekly has the first look (below) at the new cast members for Avatar 2 who represent a new generation on Pandora. Some of the young actors will play the children of Jake Sully (Sam Worthington) and Neytiri (Zoe Saldana), and the others will portray kids from another Na'vi clan called the Metkayina, who live on giant oceanic reefs under the rule of a leader named Tonowari (Cliff Curtis of Fear the Walking Dead).
Of course, nearly all of the kids in the photo below will be seen as their CG characters, except for 12-year-old Jack Champion (seated with dark hair), who will play Javier "Spider" Socorro, a human born at the Hell's Gate military complex from the first film.
Executive producer Jon Landau said the young actors signal a shift in focus from the original movie, released in 2009. "We never had this youthful element before, and that brings a different kind of energy to the film," he said. "They represent the future generation of Pandora and play a very significant role—not just in this movie but throughout all the movies."
Director James Cameron has been working on the scripts for all four of the Avatar sequels for the past several years, and production on the first recently kicked off. It's slated to arrive Dec. 18, 2020, which would be 11 years after the original hit theaters. But Landau said Avatar 2 will prove that the franchise is about more than just groundbreaking 3D visuals. 
"Nobody is watching Avatar [on home video] or waiting in four-hour lines at Disney's World of Avatar or going to the sold-out Cirque du Soleil shows because of the film's 3-D," he said. "People respond because of the movie's characters, themes, and emotions—and we have all that again. When the cast read what Jim Cameron wrote, it hit them with even greater resonance than the first movie."
Meanwhile, check out some of the plot details in the Avatar sequels to come.