Avatar Sequels' Total Budget Reportedly Over $1 Billion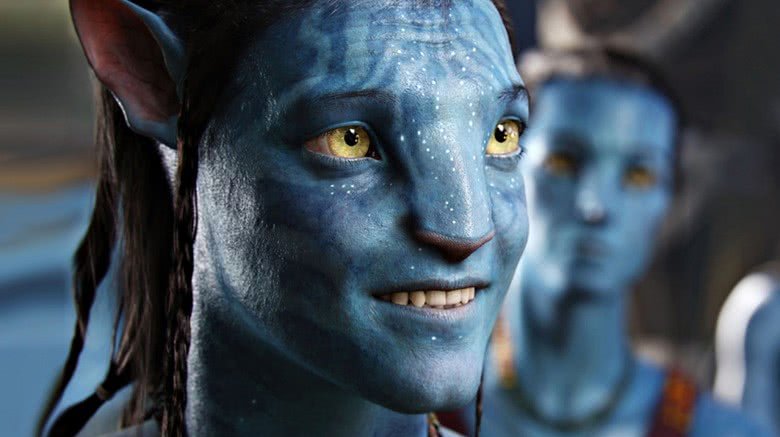 It's taking a pretty penny to get the next four Avatar movies made. 
According to Deadline, the upcoming Avatar sequels, which began filming today, have a combined budget of over $1 billion. If the estimate is accurate and distributed equally across the collection of flicks, each will have a budget of over $250 million—$13 million more than the amount of money poured into the original Avatar that released back in 2009. 
Knowing exactly how much a film studio spends on an individual film is tricky, as movie budgets are notoriously hidden from the public and rarely ever get official confirmation, so this is simply industry chatter at this point. That said, budgets of this size are commonplace for Hollywood blockbusters, with films like Batman V Superman: Dawn of Justice, Captain America: Civil War, Star Wars: The Force Awakens, and The Hobbit trilogy all costing around $250 million individually. 
Director James Cameron previously revealed that the movies will all feature the same antagonist: Stephen Lang's Colonel Quaritch, despite taking multiple arrows to the chest in the first movie. "The interesting conceit of the Avatar sequels is it's pretty much the same characters," explained Cameron said. "There are new characters and a lot of new settings and creatures, so I'm taking characters you know and putting them in unfamiliar places and moving them on this greater journey. But it's not a whole bunch of new characters every time. There's not a new villain every time, which is interesting. Same guy. Same motherf***er through all four movies. He is so good and he just gets better. I know Stephen Lang is gonna knock this out of the park."
Cameron added that the new movies will be "a greater narrative broken up into four complete stories," the same kind of storytelling-in-film technique seen in Peter Jackson's Lord of the Rings trilogy. "I said, 'It's your fault I'm doing this, motherf***er!'" Cameron said of Jackson's work inspiring him. "It's one big story. But I would say a little bit different from The Lord of the Rings, which you knew was a trilogy and that allowed you to accept a sort of truncated ending for movies one and two and then a fulfillment."
Last year, the filmmaker explained that the sequels center around (Sam Worthington) and Neytiri (Zoe Saldana) and their children, and that the overall storyline is "more of a family saga about the struggle with the humans." He didn't, however, specify when these kids would appear. 
Sigourney Weaver, Matt Gerald, Joel David Moore, and C.C.H. Pounder are expected to return for the films, which will introduce new actors like Fear the Walking Dead's Cliff Curtis as Tonowari, the leader of a group of reef people, and Game of Thrones' Oona Chaplin as the strong and vibrant Varang. 
Avatar 2 will premiere on December 18, 2020, and Avatar 3 is set to debut on December 17, 2021. Following a short gap after Avatar 3 is released, the fourth movie is will debut on December 20, 2024, with the fifth (and possibly final) Avatar installment heading to theaters on December 19, 2025. 
For now, find out why it's taken us so long to see a follow-up to the first Avatar.