James Cameron Talks Kate Winslet's Avatar Character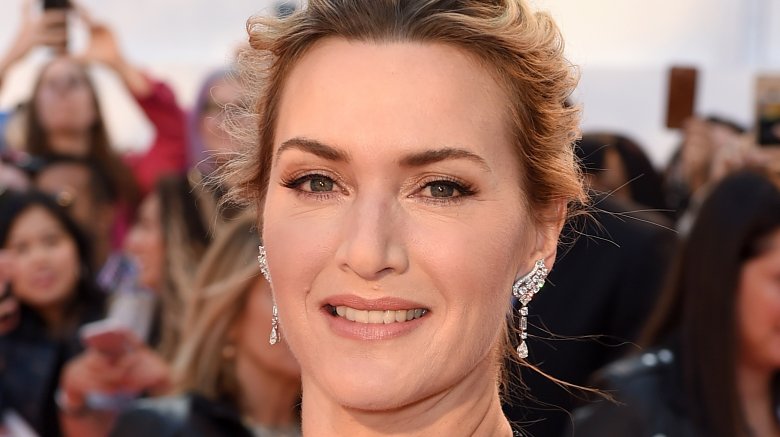 Getty Images
James Cameron has revealed some details of Kate Winslet's mysterious Avatar role. The Titanic director said in a recent interview with Vanity Fair that Winslet's character Ronal is a member of a clan of sea people, meaning that she'll be working heavily in the movie's underwater scenes.
"She's very excited about it," Cameron said. "She blazed through a couple of days of rehearsals and saw the world that we had created, and how we do the work, and she's very excited. She plays a character who's part of the Sea People, the reef people. The one thing she did do is demand that she do all her own water work. I said 'All right, that's fine, we'll have to teach you how to free dive.'"
Cameron previously said that the cast had received training in holding their breath underwater for up to four minutes at a time, allowing them to film without using scuba gear. This training includes the movie's young teenage cast, who the director says have already been working on underwater capture. "We did a scene last week with six teenagers, well actually five teenagers and one 7-year-old holding their breath for a couple minutes and acting, actually doing a dialogue scene under water because they speak kind of a sign language," he said.
Cameron is set to film the four sequels back-to-back, with the first hitting theaters in 2020. The films are a family saga about Jake (Sam Worthington), Neytiri (Zoe Saldana), and their children. Sigourney Weaver, Stephen Lang, Matt Gerald, Joel David Moore, and C.C.H. Pounder are among the returning cast, despite the deaths of some of their characters in the original. 
Cameron has said that Lang's Colonel Quaritch will be back as the main villain for all four of the planned films, noting that they will all follow "pretty much the same characters." However, there will still be newcomers, including Winslet, Fear the Walking Dead's Cliff Curtis as Tonowari, the leader of a clan of reef people, and Game of Thrones' Oona Chaplin as Varang, a prominent character described as being strong and vibrant.
Still, though, Cameron says the films will focus mostly on "taking characters you know and putting them in unfamiliar places and moving them on this greater journey." The film will also incorporate the same gorgeous visuals that people have come to expect from the Avatar franchise, as Cameron has teamed up with Weta Digital, the company behind the Lord of the Rings and Planet of the Apes movies, for visual effects.
Avatar 2 is set to premiere on December 18, 2020, while Avatar 3 will follow on December 17, 2021. The fourth film will premiere on December 20, 2024, while the fifth will hit theaters on December 19, 2025.