Solo: A Star Wars Story Scores China Release Date, Unveils International Poster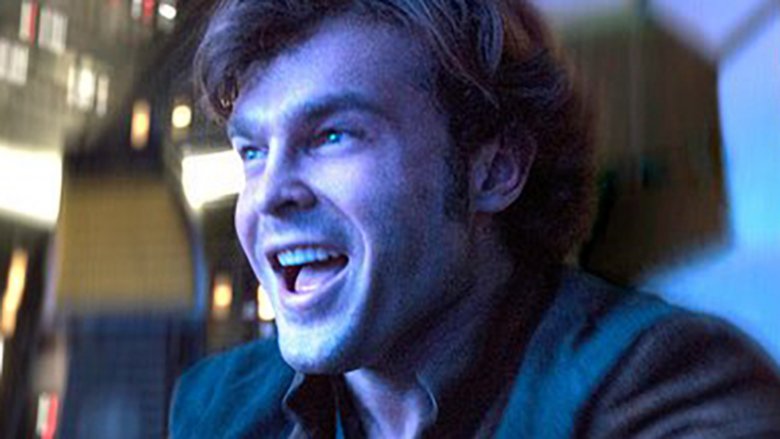 Next stop on the Millennium Falcon: China. 
Per The Hollywood Reporter, Disney and Lucasfilm have set a date for when Solo: A Star Wars Story will launch in the world's second-biggest box-office territory. The forthcoming standalone Star Wars flick is scheduled to premiere in China on May 25. 
Several of THR's sources in Beijing have indicated the May 25 release date, as they have insider knowledge of local distribution plans, but a Shanghai-based spokesperson for Disney noted that the studio has not yet received official confirmation of when Solo will launch. 
Generally, films open in international territories on different days than they do in North America (usually a day or two earlier, or even a week later in some cases), so it's nice to see that Solo will have a simultaneous China-North America launch. 
The intrigue surrounding Solo and its China release started with Disney and Lucasfilm's marketing, when the studios took an active measure to make (or at least attempt to make) the Alden Ehrenreich-led pic more appealing to audiences in the country by renaming the movie Ranger Solo after Star Wars: The Last Jedi belly-flopped at the box office in China. That the Star Wars branding has been stripped from the flick is quite unusual — and might be indicative of how Chinese viewers now feel about the franchise as a whole. Fingers crossed Solo performs well in the country. 
Elsewhere in the world, Star Wars fans in the United Kingdom feasted their eyes upon a stunning new poster for Solo: A Star Wars Story. (Unlike Chinese and North American viewers, U.K. fans can first see Solo on Thursday, May 24.) The image puts a spotlight on the film's biggest villains: Paul Bettany's gangster kingpin Dryden Vos and the mysterious Cloud-Riders pirate leader Enfys Nest. It also features Donald Glover's suave gambling man Lando Calrissian standing front and center in a slick yellow number, Ehrenreich's Han Solo firing his blaster at some far-off target, and Woody Harrelson's Beckett looking quite concerned. Emilia Clarke's Qi'ra, Thandie Newton's Val, and Joonas Suotamo's Chewbacca fill in the gaps. 
Directed by Ron Howard, who took over after original directors Phil Lord and Christopher Miller were dropped from the project last June, Solo: A Star Wars Story (a.k.a. Ranger Solo in China) is set to hit cinemas on May 25.