How Solo: A Star Wars Story Will Be Different For Chinese Viewers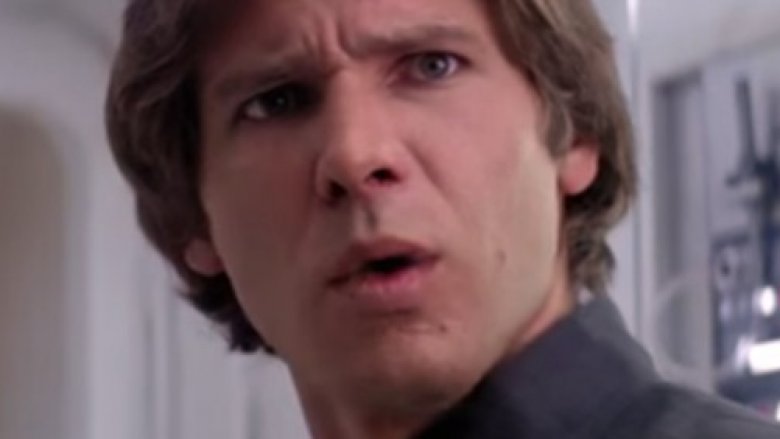 Since its inception, the Star Wars franchise has united millions of people across the globe in a single massive following that shares in the excitement of each new movie release. It's been an all-inclusive experience for decades, but this year, that changes a bit. The next installment in the hallowed film series, the upcoming standalone Solo: A Star Wars Story, will be different for a particular group of fans. 
According to Chinese film market analyst Gavin Feng, who posted to Twitter insight gathered by local media outlet Mtime, Solo: A Star Wars Story won't go by that title in China. And it isn't just a slight modification like Han Solo: Star Wars Story or Star Wars Story: Han Solo, either; it's far more drastic than that. 
The film is apparently being rebranded completely, dropping any mention of Star Wars from its name. Solo: A Star Wars Story will be marketed in China as Ranger Solo. 
The reason for such a bold reworking? Star Wars: The Last Jedi underperformed in the Asian movie market, and fell flat on its face in China, only taking home at the Chinese box office a fraction of what did in the U.S., Europe, and other foreign territories. 
As Feng explained, "[The] official Chinese title of Solo: A Star Wars Story is Ranger Solo (游侠索罗). And Star Wars (星球大战) is abandoned in Solo's local title after Star Wars: The Last Jedi flopped in China."
While it isn't uncommon for blockbusters to undergo name changes prior to their release in Asian markets to help translate meaning to the international culture better or more accurately (for instance, Thor: Ragnarok became Thor: Battle Royale for China just last year), the fact that the Star Wars stamp has been scrubbed from Solo altogether is pretty unusual — and could be indicative of China's current wariness of the franchise. 
From director Ron Howard, who replaced Phil Lord and Chris Miller after they were reportedly fired from the project, Solo: A Star Wars Story features Alden Ehrenreich as the titular young smuggler, Donald Glover as the gambling legend Lando Calrissian, Woody Harrelson as Han's criminal mentor Beckett, Emilia Clarke as Kira, and Joonas Suotamo as Chewbacca. Thandie Newton, Phoebe Waller-Bridge, and Paul Bettany also have roles in the film, but details on their characters haven't been revealed yet. 
Here's the (brief and pretty vague) synopsis for the film: "Through a series of daring escapades deep within a dark and dangerous criminal underworld, Han Solo (Alden Ehrenreich) meets his mighty future co-pilot Chewbacca (Joonas Suotamo) encounters the notorious gambler Lando Calrissian (Donald Glover), in a journey that will set the course of one of the Star Wars saga's most unlikely heroes."
Solo: A Star Wars Story/Ranger Solo will hit theaters on May 25.