More Details Emerge On Young Han Solo Director Drama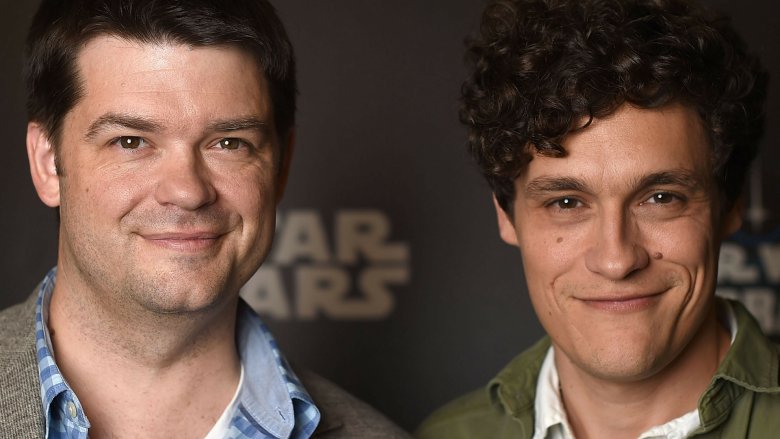 Getty Images
More details are beginning to emerge on just what happened in the reported firings of young Han Solo directors Phil Lord and Christopher Miller, who suddenly left the project earlier this week, despite the fact that there were just a few weeks left of filming. (Ron Howard has been officially announced as their successor.) According to a further report, the firing was more along the lines of a break-up between Lord, Miller, and Lucasfilm, with the two parties unable to meld their conflicting ideas for the project.
Entertainment Weekly's Anthony Breznican spoke to several sources close to the movie about what exactly went down with Lord and Miller's departure, with most saying that Lord and Miller were moving to film more towards comedy than space fantasy. "Lucasfilm [sic] producer Kennedy believed Lord and Miller were hired to add a comedic touch; Lord and Miller believed they were hired to make a comedy," Breznican writes.
Another source says that the conflict came not over the film's comedic sensibilities but over Lord and Miller's deviations from the script. The source says that the directors encouraged improvisation from their actors, while Lucasfilm was looking for people to stick closely to what was written. This allegedly at points meant that they were even significantly changing the story, much to the chagrin of screenwriter Lawrence Kasdan, who has been with the franchise since The Empire Strikes Back. 
The studio reportedly began to become upset as dailies started to come in showing the improvisation and the story changes, and, as principal photography neared its end, it became obvious that Lord and Miller had a different view of the movie's key scenes than Lucasfilm. "They thought they were brought on to make a Phil and Chris movie," a source said. "Sometimes they just thought the actors could do it differently."
Normally, this could be fixed in reshoots, but the further the movie got into principal photography, the more nervous Lucasfilm reportedly got about it. With Lord and Miller straying from studio directions in principal photography, what was to say they would adhere to them in reshoots? Kennedy, apparently wanting what was best for the movie, decided that it would be better if they parted ways.
Lord and Miller reportedly have no hard feelings against Howard for taking over. "Somebody has to take over the movie," a source close to them said. The A Beautiful Mind director is expecting to finish the film on track, or, if not, with just a small extension to the shooting schedule.
Plot details for the young Han Solo film have been kept tightly under wraps, but we do know that it will star Alden Ehrenreich as the younger version of the gunslinger Harrison Ford played in the original films and that it will follow the pre-A New Hope adventures of Han and Chewbacca (Joonas Suotamo). Emilia Clarke will play the female lead, while Donald Glover will play a young Lando Calrissian and Woody Harrelson will play Han's criminal mentor. Phoebe Waller-Bridge, Thandie Newton, and Michael K. Williams fill out the cast.
The movie is still set for its original May 25, 2018 release date; while we wait, read up on what we want to see when it ultimately does hit the big screen.