Formal Charges To Be Filed Tuesday Against Alec Baldwin And Rust Armorer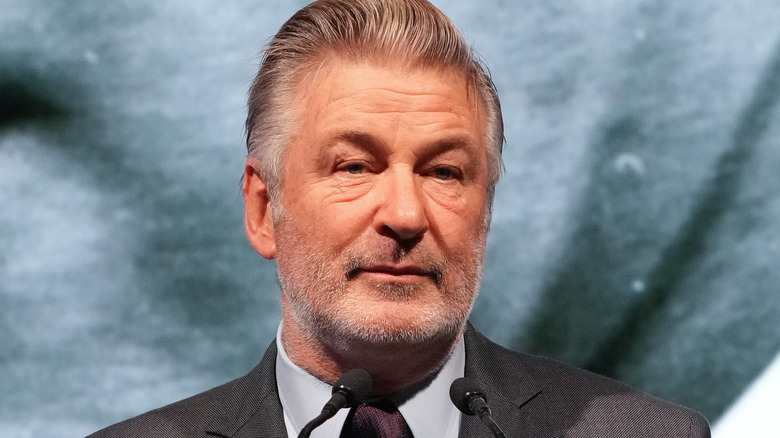 Kevin Mazur/Getty Images
It's been a tumultuous month for Alec Baldwin and "Rust" armorer Hannah Gutierrez-Reed following the long-awaited January 19 announcement of involuntary manslaughter charges against them for the shooting death of Halyna Hutchins. Now, less than two weeks later, it's about to all become official. 
On Tuesday, January 31, 2023, prosecutors are slated to file formal charges against Baldwin and Gutierrez-Reed for the October 2021 "Rust" incident, which saw Baldwin fatally shooting Hutchins after being handed a gun that Gutierrez-Reed had supposedly checked for live ammo and loaded (via The New York Times). Assistant director Dave Halls, who allegedly handled the weapon after Gutierrez-Reed loaded it and checked for blanks, has agreed to a plea deal for negligent use of a deadly weapon in exchange for his testimony against his fellow "Rust" crewmembers. Lawyers for both Baldwin and Gutierrez-Reed have proclaimed their innocence and plan to prove it in court. 
"Mr. Baldwin had no reason to believe there was a live bullet in the gun — or anywhere on the movie set," Baldwin's attorney Luke Nikas told reporters in a statement. "He relied on the professionals with whom he worked, who assured him the gun did not have live rounds. We will fight these charges, and we will win." 
Prosecutors have said that Baldwin, Gutierrez-Reed, and Halls are all ultimately to blame for Hutchins' death. "If any one of these three people ... had done their job, Halyna Hutchins would be alive today," said special prosecutor Andrea Reeb in a January 19 statement. "It's that simple." And in a public statement issued on January 30, the Santa Fe District Attorney's Office revealed that it would be formally charging Baldwin and Gutierrez-Reed.
The District Attorney and the special prosecutor are fully focused on securing justice for Halyna Hutchins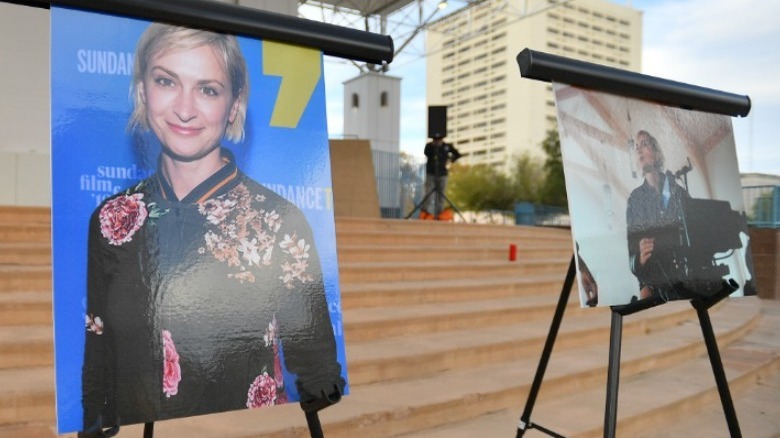 Sam Wasson/Getty Images
Prosecutors will be charging Alec Baldwin and Hannah Gutierrez-Reed officially on January 31, with a fourth-degree felony charge of involuntary manslaughter and involuntary manslaughter in the commission of a lawful act, which carries a mandatory sentence of up to five years in jail. The Santa Fe District Attorney's Office announced the formal charging process on social media and in a statement issued on January 30. 
"On Tuesday my office will formally file involuntary manslaughter charges against #AlecBaldwin and #HannahGutierrezReed in the fatal shooting of #HalynaHutchins on the '#Rust' film set in Santa Fe County in October 2021," wrote First Judicial DA Mary Carmack-Altwies on Twitter. "The District Attorney and the special prosecutor are fully focused on securing justice for Halyna Hutchins," she said in a separate statement (via Deadline). "The evidence and the facts speak for themselves."
Baldwin has insisted repeatedly that he did not pull the trigger of the Colt .45 pistol that killed Hutchins, despite the FBI saying it was physically impossible for the firearm to go off on its own (via Variety). Dave Halls, meanwhile, continues to contradict himself and the stories he's told since the 2021 incident occurred. First, Halls claimed to have given the gun to Baldwin after declaring it "cold," or safe to use. Now, in an updated December 2022 deposition, Halls is claiming that he never did any of this. "I don't have any recollection of me saying that," Halls told attorneys from the New Mexico Occupational Health and Safety Bureau in a December 13 deposition obtained by Variety. 
A judge will eventually have to decide if there's probable cause for a criminal trial after the DA's office chose to forgo taking the case before a grand jury. 
The charges have officially been filed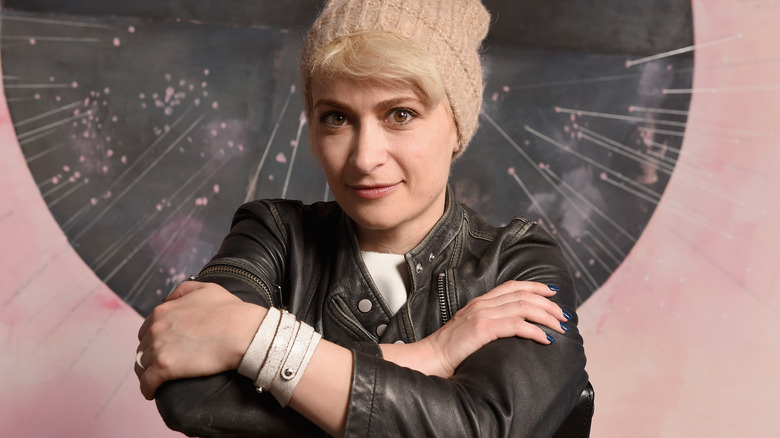 Fred Hayes/Getty Images
As anticipated, charges have officially been filed against Alec Baldwin and Hannah Gutierrez-Reed on January 31, 2023. In a report by Variety on the day, it was revealed that the prosecution has released its case against them through probable cause statements, which were filed on Tuesday. An investigator with the First Judicial District Attorney's office, Robert Shilling, said, "Baldwin drew the revolver from the holster, pointed it at Halyna Hutchins, and fired the weapon." The affidavit goes into detail with several accusations, including claims that Baldwin failed as a producer and actor to ensure a safe set and that Gutierrez-Reed was too "inexperienced and unqualified" to do her job effectively.
Despite all of this, the defendants still maintain their innocence. "This decision distorts Halyna Hutchins' tragic death and represents a terrible miscarriage of justice. We will fight these charges, and we will win," Baldwin's attorney, Luke Nikas, commented in the wake of the charges coming to fruition. Meanwhile, attorneys Jason Bowles and Todd Bullion have attempted to shed some light on Gutierrez-Reed's perspective, saying, "Hannah pleaded to provide more firearms training. She was denied and brushed aside." They point to Dave Halls as the one to blame, alleging that he was adamant about using a real firearm during rehearsal — something Gutierrez-Reed was reportedly against.
Time will tell just how much longer this "Rust" saga will go on, but it's safe to assume there will be more than a few noteworthy updates about it to keep an eye out for in the weeks to come.