The Witcher: Blood Origin's Horrible Ratings Aren't Just Because Of Review-Bombing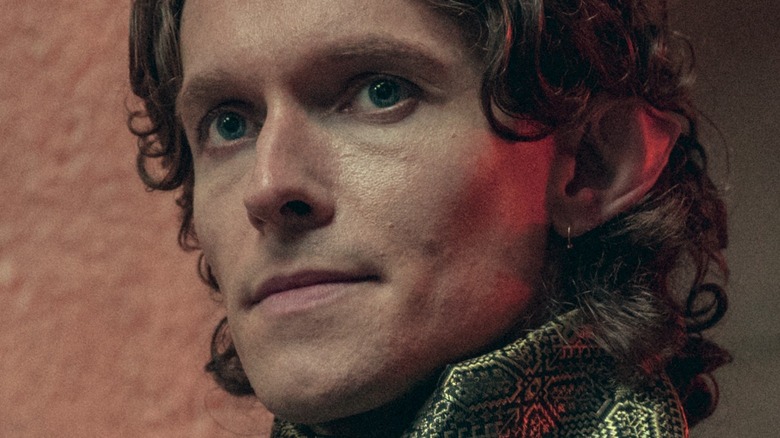 Netflix
Netflix's "The Witcher" has faithfully adapted Andrzej Sapkowski's series of fantasy novels across two seasons filled with intrigue, compelling story arcs, and a dynamic lead character in Geralt of Rivia (Henry Cavill). The show will debut a third season in 2023, serving as Cavill's last before he's replaced with Liam Hemsworth starting in Season 4. With the lengthy gaps between seasons and the exit of Cavill from the series, the prequel miniseries "The Witcher: Blood Origin" was created to keep fans invested in the program and establish Sapkowski's mythology further. Set over a millennium before the events of "The Witcher," the four-episode prequel establishes how the original witcher was made, in addition to the circumstances preceding the "Conjunction of the Spheres."
Released by the streamer on Christmas Day 2022, anticipation was high for the origin story, with co-creator Declan de Barra enthusiastically tweeting, "I never believe anything exits until it airs. Now I can breathe out. Enjoy you magnificent f******!" But in the immediate days following the debut, enjoyment was not necessarily the reaction, either for critics or for many fans of the original program. Let's take a look at exactly how "The Witcher: Blood Origin" wound up with such horrible ratings.
Critics and audiences alike are underwhelmed by The Witcher: Blood Origin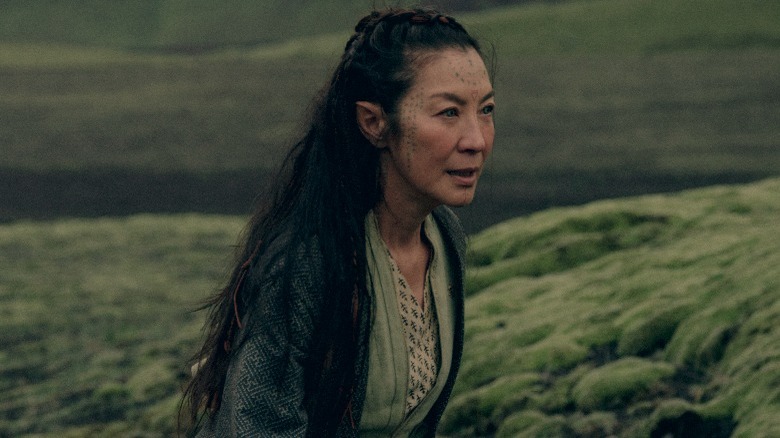 Lilja Jonsdottir/Netflix
In September 2022, review bombing was heavily seen with the release of "The Lord of the Rings: The Rings of Power." This led Amazon to halt reviews of the program on their website due to increasingly toxic comments from internet trolls. Toxic opinions are one thing, but fair and honest negative reactions are another matter, and typically more substantial than errant toxicity. "The Witcher: Blood Origin" is an example of the latter and not the former, as evidenced by its dismal critic and viewer ratings on Rotten Tomatoes. Professional reviewers are not holding back either, with Ben Travers of IndieWire observing, "The derivative origin story still misses its unborn monster hunter, as a simple story about the power of simple stories fails to conjure any power of its own."
The Hollywood Reporter's Angie Han was straight to the point by wryly stating, "To quote one of the characters, 'it's been done to death.'" Viewers were equally dismayed on a subreddit for the original Netflix series. Redditor u/Homzie83 said of the prequel, "It's laugh out loud how bad it is, every tired fantasy trope and cliché is in full effect. My biggest complaint is the one guy at the end doesn't say, 'yeah I'm John witcher and it's witchering time! 2/10.'" Inconsistencies with Andrzej Sapkowski's books were also pointed out, with poster u/Vivec92 adding, "The elves also arrived with the conjuction [sic], they're not native to the world. Gnomes and dragons are."