The Grudge Reboot Gets An Official Release Date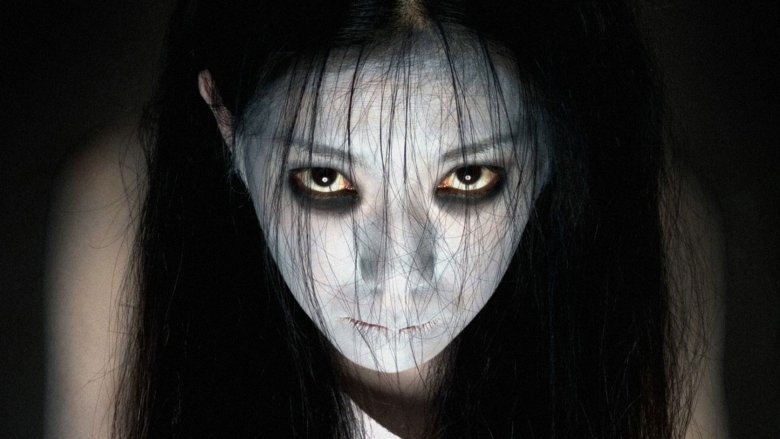 The Grudge is coming back — and now we know when.
Per Deadline, Sony has officially dated its upcoming reboot of The Grudge. Though some may have anticipated a more genre-appropriate debut date close to Halloween, the studio subverted expectations and slated the film for a summer 2019 launch. The Grudge reboot will haunt cinemas starting on August 16, 2019.
Studio Sony and the minds behind The Grudge haven't release a whole lot about the impending refresh, though the film has amassed quite an impressive creative roster and cast. Nicolas Pesce, who pulled in critical acclaim for his 2016 indie horror flick The Eyes of My Mother and recently directed the Mia Wasikowska-starring film Piercing, adapted from Japanese author Ryu Murakami's novel of the same name, is on board to both write and direct the new version of The Grudge. The movie currently stars Black Mirror actress Andrea Riseborough, Insidious franchise standout Lin Shaye, Star Trek and The Exorcist TV series actor John Cho, and Alien: Covenant star Demian Bichir.
Concrete plot details are also scarce at this time, but The Grudge reboot producer Sam Raimi previously explained how he and fellow producer Robert Tapert came up with the idea for the reimagining. The creative duo, who worked together on the Evil Dead film franchise, "went back to the original source material to deliver a relentless supernatural thrill ride that explores the horrors of American suburbia." Sounds like much of the 2004 horror flick, which itself was a remake of the Japanese horror pic Ju-on: The Grudge, will make its way into the reboot.
Filming on The Grudge is set to begin in May. Catch the reboot in theaters on August 16, 2019.