The Grudge Reboot Targets Demian Bichir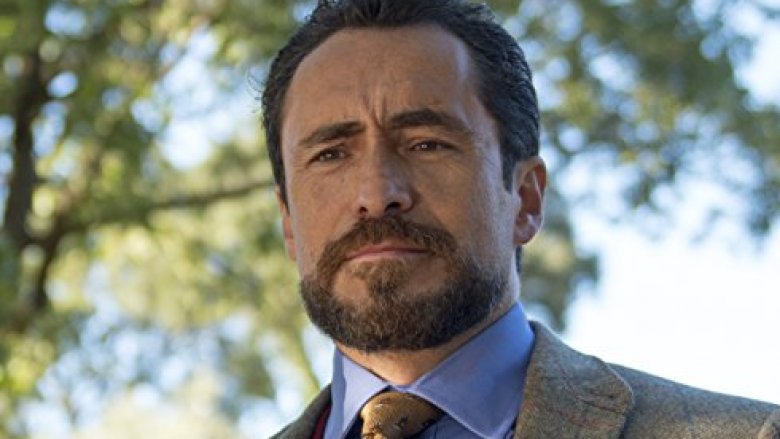 The Grudge has claimed Demian Bichir.
The star of The Bridge, Alien: Covenant and Machete Kills has signed on as a lead performer in the upcoming reboot of The Grudge, according to The Hollywood Reporter.
The movie, also starring Andrea Riseborough, is being headed up by The Eyes of My Mother director Nicolas Pesce. The revival effort is being produced in part by Sam Raimi and Rob Tapert, who previously produced the Evil Dead series.
"We are so excited about this new adaptation... We went back to the original source material to deliver a relentless supernatural thrill ride that explores the horrors of American suburbia," Raimi said in a statement at the time of the announcement.
The first American remake of The Grudge starred actress-turned-cookbook author Sarah Michelle Gellar as a nurse from the United States visiting Tokyo who has a horrifying encounter with the vengeful residents of a ghost-haunted house. This new adaptation of the Japanese series, based on a screenlay by Jeff Buhler, will reportedly take a different approach to the material than has been typical of the long-running franchise so far.
No details have yet been released regarding the role Bichir will be playing in the movie. Riseborough, his co-star, will be playing a single mother and detective.
As an actor, Bichir spent decades as a performer in Spanish-language television before breaking through to English-speaking audiences with roles on Weeds and The Bridge. He was also nominated for an Academy Award for his performance in the 2011 movie A Better Life. 
In addition to joining the cast of The Grudge, Bichir will next be seen as part of the cast of The Nun, the upcoming spinoff horror feature in The Conjuring's cinematic universe.