The Grudge Reboot Casts John Cho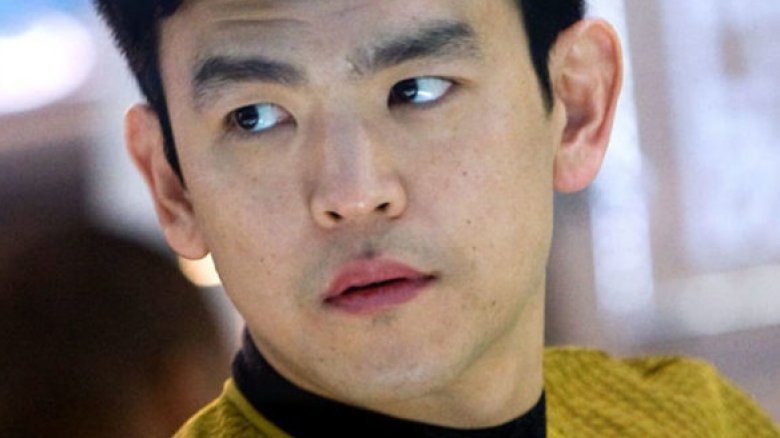 John Cho is joining the cast of Sony's The Grudge reboot, The Hollywood Reporter has confirmed. 
Cho, known for his role as Hikaru Sulu in the Star Trek reboot film franchise, will star alongside Demian Bichir and Andrea Riseborough for the new iteration of the classic horror movie The Grudge. While Bichir's part is a leading role and Riseborough's is reportedly that of a single mother who works as a detective, Cho's remains a complete mystery for now.
Eyes of My Mother filmmaker Nicolas Pecse is attached to direct the upcoming take on The Grudge from a script by Jeff Buhler. Sam Raimi and Robert Tapert, who worked together to produce the Evil Dead movie series, will produce the refresh for Ghost House, while Nathan Kahane and Erin Westerman will executive produce for Good Universe. Doug Davison, Roy Lee, and Schuyler Weiss are also attached as executive producers. Romel Adam will oversee production for Ghost House; Brady Fujikawa will do the same for Good Universe.
At the time Sony announced it was rebooting The Grudge, Raimi explained that he and Tapert "went back to the original source material to deliver a relentless supernatural thrill ride that explores the horrors of American suburbia."
Not much is known about Sony's The Grudge, apart from the small sliver of information Raimi dished up and the growing cast roster. The first American version of The Grudge, released back in 2004, featured Sarah Michelle Gellar, Jason Behr, Clea DuVall, Bill Pullman, Ryo Ishibashi, and more. Directed by Takashi Shimizu, and produced by Raimi and Tapert, The Grudge was a actually a remake itself: it adapted the 2002 Japanese film Ju-On: The Grudge, the third installment in the Ju-On movie franchise.
Beyond his work in the recent Star Trek films, John Cho has appeared in television series like Go On (as Steven), Sleepy Hollow (as Andy Brooks), Difficult People (as Todd), and The Exorcist (as Andrew Kim). His film credits include Harold & Kumar Go to White Castle, Harold & Kumar Escape from Guantanamo Bay, A Very Harold & Kumar 3D Christmas, Total Recall, Identity Thief, and Literally, Right Before Aaron.
No release date has been announced for Sony's The Grudge. Filming is expected to begin in May.