Brendan Fraser Takes Home The Critic's Choice Award For Best Actor (& Why That's Huge For His Oscars Chances)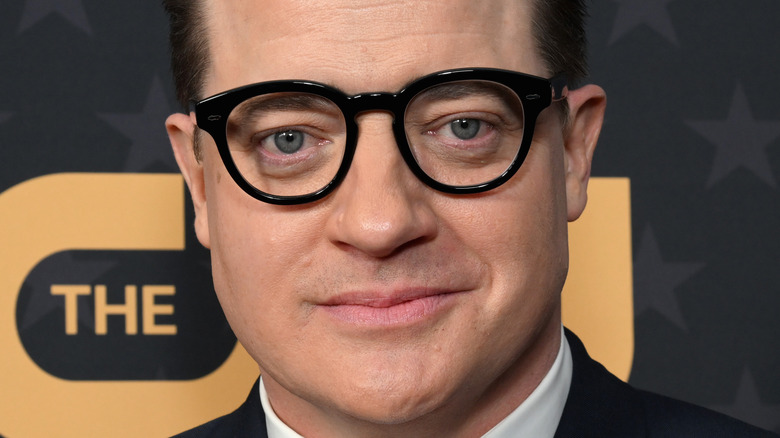 Michael Kovac/Getty Images
As he'd stated before the event, Brendan Fraser was conspicuously missing from the 2023 Golden Globes despite his nomination as best actor for "The Whale." As Looper's Golden Globe coverage pointed out, Fraser quite predictably didn't win, but it appears that he's still very much on track to acquire some serious conversation pieces for his mantelpiece this awards season.
Fraser was very much present for the 28th Annual Critics Choice Awards, and very much walked away with the best actor award, addressing both director Darren Aronofsky and the movie's subject matter in a profoundly moving way during his victory speech. "I was in the wilderness, and I probably should have left a trail of breadcrumbs," he said to Aronofsky. "But you found me."
It's pretty clear indeed that Fraser's no longer in the wilderness. What's more, his big Critics Choice Awards win means that he'll probably want to start drafting an even more moving speech for the grandest stage of the season — because winning this award is positively huge for his chances to win the best actor Academy Award, as well. Here's why. 
Critics Choice Awards are a great indicator for the Oscars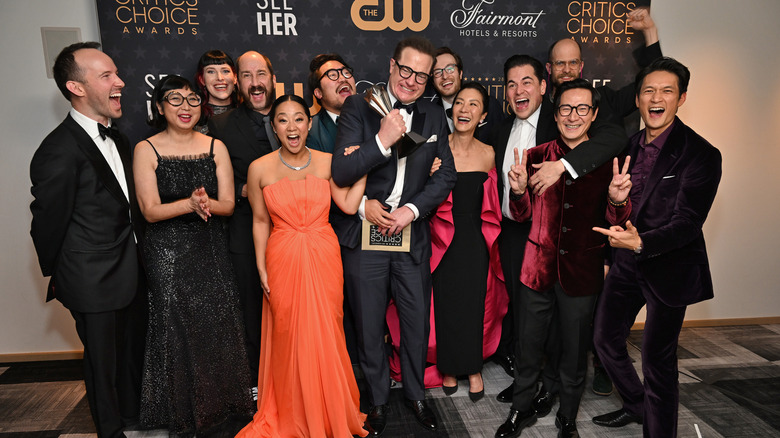 Michael Kovac/Getty Images
No two awards shows are quite the same, but there are always trends to observe — and it's worth noting that the Critics Choice Awards are historically pretty good at predicting the Academy Award winner of the year. In fact, when you compare past Critics Choice Awards (per IMDb) with best actor Academy Award winners (via IMDb), it turns out that an impressive 18 out of 27 Critics Choice Awards best actor winners have gone on to lift an Oscar that same year. Even more encouragingly, most of the differences came during the early days of Critics Choice Awards. With the exception of 2012, 2019, and 2021 — when Anthony Hopkins scored an Oscar upset over Chadwick Boseman's posthumous nomination for "Ma Rainey's Black Bottom" — the best actor Critics Choice Awards and Oscars have gone to the same person since 2004. 
Those are pretty encouraging odds, and definitely great news for fans rooting for Fraser – as well as the actor himself, who has openly hoped that "The Whale" earns him an Oscar nod. Of course, as Entertainment Weekly points out, the race is still far from over, as the Critics Choice Association and the Academy are two separate organizations with different members. Even so, the historical odds would appear to be in Fraser's favor. With a tsunami of both fan and industry goodwill behind the actor, whose acceptance speech received roaring applause, it seems that the sky's the limit for Fraser right now.