Glass Onion Continues To Rise Up Netflix's All-Time Watch List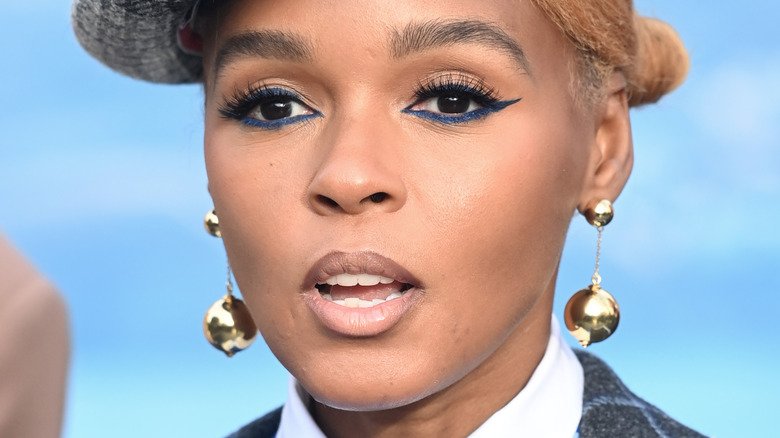 Dave J Hogan/Getty Images
In a year with plenty of prestige cinema, including "Amsterdam," flopping, "Glass Onion: A Knives Out Mystery" definitely was an exception. This shouldn't be a surprise, given that Rian Johnson's original "Knives Out" more or less revived the drawing room mystery subgenre with a remarkable amount of freshness and intelligence.
Then again, Netflix intentionally limited the timeframe and the number of theaters that showed "Glass Onion" before yanking it in favor of a fast pivot to streaming. The film opened on November 23, 2022, for a limited one-week run in theaters. Netflix subscribers waited until December 23 for it to appear on the streaming service. During that window of time, the streamer essentially let the buzz and critical praise build and heighten anticipation for the movie's streaming debut. In fact, Netflix even declined to release box office figures.
The fairly unorthodox strategy reflects an ongoing debate at Netflix about just how valuable theaters are to a service whose business model still revolves around growing a subscriber base (via Variety). After some worrying signs, that new subscriber count is rebounding. And, as far as the streaming numbers for "Glass Onion" are concerned, the strategy appears to be working.
Glass Onion dominated Netflix's most-watched list two weeks in a row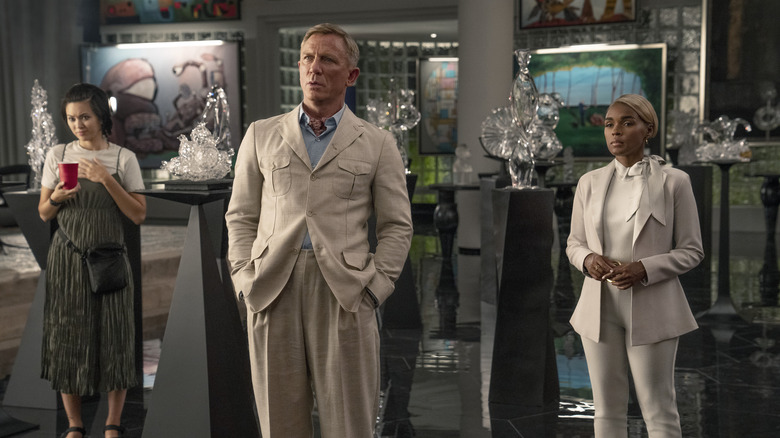 John Wilson/Netflix
According to Netflix, "Glass Onion" was watched for 127,250,000 hours between December 26, 2022, and January 1, 2023, its second week on the platform. This leaves the second most-watched property that week, "Roald Dahl's Matilda the Musical," which was viewed for just over 41 million hours, in the dust. It also bests the performance of the mystery flick during its first week on Netflix.
From December 19 to 25, "Glass Onion" was again at number one, viewed for 82,140,000 hours. That it was only on the platform for the last three days of that timeframe makes its dominance all the more impressive. Number two for that week, the documentary "The Volcano: Rescue from Whakaari," was again way behind "Glass Onion," coming in at 25,110,000 hours viewed.
According to Variety, "Glass Onion" is now the third most-watched movie during its first 10 days on Netflix in its history. With all the buzz and praise continuing to build, it very well may be on its way to edging out the likes of "Red Notice," which had set a stunning record," and "Don't Look Up," which had also hit a milestone," as the most-watched film in Netflix history.