Donald Glover Shares Strange Script From Scrapped Deadpool Animated Series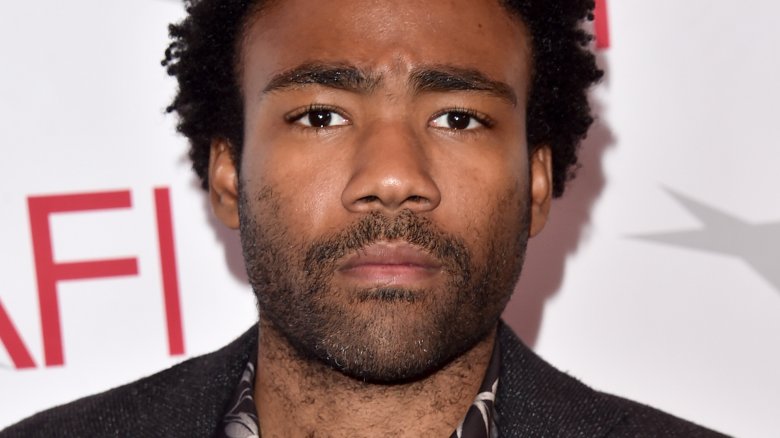 Getty Images
Donald Glover's Deadpool animated series may have bitten the bullet, but that doesn't necessarily mean we'll never know what could have been. 
In a rare move for the actor, Glover took to Twitter on Tuesday to clarify why the series was scrapped. "For the record: I wasn't too busy to work on Deadpool," Glover wrote. 
Then he did something completely unexpected: shared page after page of a bizarre and highly meta "script" from the show. 
Glover posted a string of tweets chronicling the Deadpool series' "finale," though anyone who takes even a quick glance at the script will realize that it was written after the show was officially canceled. The script sees Deadpool in Africa on a mission to protect Sudan, the world's last living male northern white rhino. There was a real Sudan, a white rhino and the last male of his species, who was held at the Ol Pejeta Conservancy in Laikipia, Kenya. Sudan died on March 19, five days before FX pulled the plug on the Deadpool animated series. 
Elsewhere in the script, we see dialogue that references topical events such as actress Sanaa Lathan allegedly biting Beyoncé's face, as well as the show's cancelation itself. "Do you think they canceled the show because of racism?!" Deadpool asks Sudan. "Yeah, all the writers were black. The references were pretty black, too. I heard they went over lunch budget ordering Jamaican food at least once a week." 
Deadpool then takes shots at a handful of other Marvel projects, including the record-breaking Black Panther and an unspecified television series on Freeform, likely the upcoming Cloak & Dagger. The Merc with a Mouth even says in the script that Marvel is simply trying to "sell toys to 7-year-old boys and 50-year-old pedophiles." 
Perhaps the most biting part of the script is when Glover seemingly self-inserts into a section of Deadpool dialogue. The character says openly, "It just feels like everyone wants something different, but no one wants to do anything different to get it. Doesn't Marvel have enough feel-good minority shows everyone supports but doesn't watch? I mean, I think our show would [have] been funny. I just wanted a place to be honest."
On March 24, FX confirmed that Glover and his brother Stephen Glover would no longer have a hand in the Deadpool animated series. The duo were attached to write, executive produce, and serve as showrunners on the adult-oriented action-comedy. The network said in a statement, "Due to creative differences, FX, Donald Glover, Stephen Glover, and Marvel Television have agreed to part ways on Marvel's Deadpool animated series. FX will no longer be involved with the project."
It remains unclear whether or not the series will see the light of day with new creatives at the helm. Though he isn't a part of the Deadpool series anymore, Glover has plenty to look forward to, like the release of Solo: A Star Wars Story, in which he plays a young Lando Calrissian, and his voice role as Simba in Disney's new take on The Lion King.