Donald Glover Wraps Filming On Han Solo Movie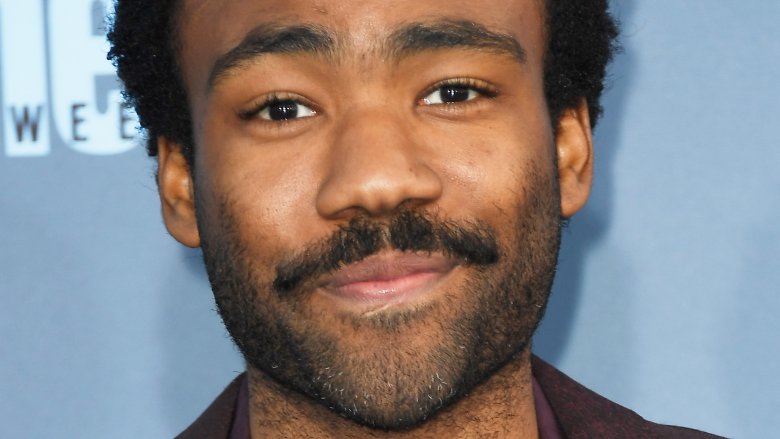 Getty Images
It's so long for young Lando. Donald Glover, who plays Lando Carissian in Ron Howard's upcoming Han Solo spinoff movie, has officially finished filming. 
Howard confirmed the bittersweet news on his Twitter account, posting a photo of himself with Glover, announcing that the actor had recently "wrapped his work." The director was adorably (and unsurprisingly) commendatory to his star, calling him a "wildly impressive" talent and stating that the cast, crew, and creatives on set will miss his presence. 
For those familiar with Howard's penchant for teasing Star Wars fans, and for Glover's stellar on-screen skills, it shouldn't come as a surprise that the director made the announcement on social media and was so complimentary of the actor in doing so. 
In the months since Howard assumed directorial responsibilities from previous helmers Phil Lord and Chris Miller, who were reportedly fired after conflicts and creative differences with Lucasfilm, he's done his very best to both keep excitement for the film at a high and turn the conversation away from the behind-the-scenes technicalities of filmmaking, including but not limited to his own directing. From sneak peek snaps at character's wardrobes to footage of burning R2-D2 droids and junked speeders, Howard's Twitter and Instagram accounts have been filled with fun Han Solo teases. 
On the flip side, however, Howard has been pretty hush-hush about any production shake-ups and on-set ambiguity that has occurred in the time he's worked as director—the biggest of which has been the film's reshoots. Getting the film back on track hasn't been easy, and has come at a cost, with Michael K. Williams' scenes in the movie being completely cut due to such reshoots. 
However, Howard has opened up a bit about how the film is progressing, assuring everyone that it's "coming along great." He added: "It's a fantastic script, a great cast, and I am having a fantastic creative experience with it. It's a great young cast, incredibly strong—smart, funny people who love their characters and love being part of this. I think we'll be able to do something that is a lot of fun."
Despite the complications, it looks like things are pretty ship-shape for the Han Solo movie, with the cast and crew closing in on principal photography and reshoots, starting with Glover's finished scenes. 
The upcoming Han Solo movie, which has yet to be titled, stars Alden Ehrenreich as Han Solo, Joonas Suotamo as Chewbacca, and Glover as a young Lando Calrissian. Woody Harrelson, Emilia Clarke, Thandie Newton, Warwick Davis, and Phoebe Waller-Bridge round out the space-faring cast. It's set to fly into theaters on May 25, 2018. 
Until then, take a look at everything we hope to see in the movie once it's officially released. 
Wildly impressive @donaldglover wrapped his work on #UntitledHanSoloMovie last night. We're all gonna miss you Donald! pic.twitter.com/04uZIjG0DZ

— Ron Howard (@RealRonHoward) August 26, 2017