Donald Glover's Deadpool Animated Series Canceled At FX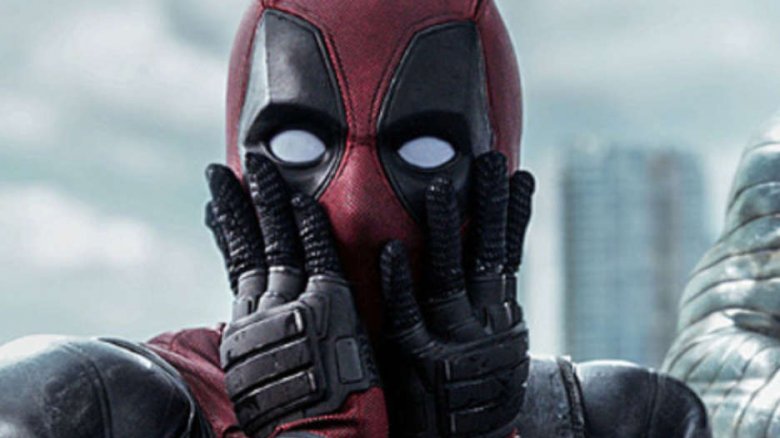 FX has pulled the plug on its planned Deadpool animated series from Donald Glover, Deadline has confirmed. 
The project had Glover on board as writer, executive producer, and co-showrunner alongside his brother, Stephen Glover. FX Networks' comedy-centered arm FXX gave the show a 10-episode, straight-to-series order in May of 2017. The adult-oriented action-comedy had Marvel Television, FX Productions, and ABC Studios' ABC Signature behind it, and was set to premiere sometime this year.
On Saturday, the network issued a statement announcing and explaining the cancelation: "Due to creative differences, FX, Donald Glover, Stephen Glover, and Marvel Television have agreed to part ways on Marvel's Deadpool animated series. FX will no longer be involved with the project."
FX currently collaborates with Marvel Television for Legion, the live-action drama series starring Dan Stevens and Aubrey Plaza. The network has assured fans that its relationship with Marvel TV is still ongoing through their partnership on Legion, which will continue for its upcoming second season scheduled to premiere on April 3. 
Marvel's head of television Jeph Loeb and longtime Marvel series producer Jim Chory first approached FX about the untitled Deadpool series, with FX then getting in touch with Glover about taking the creative reins. 
At the time the project was announced, FX president of original programming Nick Grad had nothing but great things to say about Glover and about the potential the series had for greatness. "Donald Glover is an incredibly gifted and versatile artist who'll bring the untitled Marvel's Deadpool series to life with the same intense, singular vision as his breakout hit Atlanta," said Grad. "With the success of Legion, we're looking forward to again partnering with Marvel Television to create a series that is bold, striking, and entirely original."
Loeb added that Glover and FX were the "perfect fit for the Merc with a Mouth," and stated that the project was "sure to be a groundbreaking show in adult animation."
It's unclear whether the Deadpool series will live on at Marvel Television and ABC Studios with other creatives and another television studio attached. What muddles the situation is the fact that rights to the Deadpool character are currently owned by Fox. The Walt Disney Company struck a deal late last year to acquire $52.4 billion worth of Fox assets, so until that officially clears, any project involving Deadpool will have to be crafted with a Fox-owned company. The only other Fox television studio aside from FX Productions is, of course, 20th Century Fox TV. To put the cherry on top of the complicated ordeal, the Deadpool animated show was filed under Glover's overall deal with FX Productions. 
The bright side of this not-so-great news, however, is that both the Deadpool franchise and Glover aren't likely to suffer from the animated series not moving forward. Marvel Entertainment and 20th Century Fox are gearing up to release Deadpool 2, the David Leitch-directed follow-up to Tim Miller's original that stars Ryan Reynolds in the lead role, on May 18. As for Glover, he's the creator, writer, and executive producer of the critically acclaimed comedy-drama series Atlanta. The show's second season, titled Atlanta: Robbin' Season, debuted on FX on March 1. Glover will also appear as a young Lando Calrissian in Solo: A Star Wars Story, due out May 25, and is set to lend his voice to Simba in Disney's modern reimagining of The Lion King.