ROM: Spaceknight Being Adapted For Film By Ready Player One Screenwriter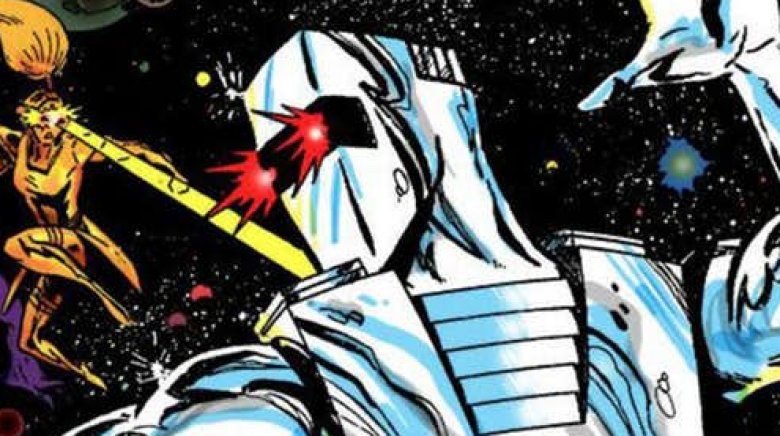 Another Marvel Comics hero is coming to the big screen.
Zak Penn, who wrote the screenplay for Ready Player One alongside the original novel's author Ernest Cline, is diving back into the fray of 80s-era pop culture with an adaptation of the comic book and toy property ROM: Spaceknight, according to a report by Deadline.
ROM is a member of the Space Knights of the Solstar Order, a benevolent force of celestial warriors who do battle with the Dire Wraiths, a villainous race of parasitic shapeshifters who are scattered about the galaxy, causing havoc.
Penn will be writing the script for Hasbro's Allspark Pictures and Paramount Pictures. Those companies are currently in the process of attempting to build up their own Marvel-style cinematic universe based on Hasbro's toy properties, with future planned movies including G.I. Joe, Visionaries, M.A.S.K., Micronauts, Dungeons & Dragons, and more. Reportedly, ROM will be included as a part of this series' continuity.
Originally, ROM was a Hasbro action figure, created by Scott Dankman, Richard Levy, and Bryan McCoy, named after the computing term "read-only memory". The toy received its own ongoing comic book series, ROM: Spaceknight, which ran for 75 issues between 1979 and 1986 from creators Bill Mantlo and Sal Buscema. 
Published by Marvel Comics, the series showed ROM inhabiting the regular Marvel continuity while encountering the likes of the X-Men, the Fantastic Four, or the cosmic characters Nova and Galactus.
Penn is a screenwriter already associated with a number of Marvel and DC comic book movies, with writing credits for The Avengers, The Incredible Hulk, X-Men 2, and X-Men: The Last Stand. He is also involved with the story for Suicide Squad 2 and is currently in the process of trying to get a reboot/continuation of The Matrix off the ground.
There is currently no release date set for the ROM movie, though The Tracking Board speculates it could be on track for release in October 2021. Currently, Paramount has a number of release dates reserved for "untitled Paramount/Hasbro event films", and this ROM project could easily be one of them. With a writer already on board, this movie in particular could potentially come together much sooner. 
One thing's certain — whenever he arrives on screen, barring something really unexpected, ROM won't have any ties to the Marvel Cinematic Universe. Those days seem firmly in the past for the character, whose appearances in the pages of Marvel Comics have grown sparse over the years due to the complicated rights issues surrounding the character. 
Speaking to Screen Rant in 2017, Guardians of the Galaxy writer-director James Gunn broke down the rights issues that make adapting ROM so complicated.
According to Gunn, "ROM the story is owned by Marvel Comics. So the Dire Wraiths, you know, all that story is owned by Marvel Comics. The character and the toys are owned by Paramount — so you can't have both." 
If Gunn is on the money with his assessment, then that would mean that comic series writer Bill Mantlo's backstory and story arcs for ROM would be off-limits for the Paramount movie. Instead, the movie is more likely to draw on material from the more recent IDW Publishing comic book series, which ran for 14 issues starting in May 2016, crossing over with other Hasbro toy properties such as Transformers. Those sorts of crossovers, after all, are exactly what Paramount and Hasbro are trying to accomplish with their cinematic universe of toys.
We'll have more details on ROM and the other Hasbro movies as news develops. Ready Player One, from Penn, Cline, and director Steven Spielberg, is set for release on March 29 — check out the trailer now.