New Matrix Writer Says Movie Isn't A Reboot After All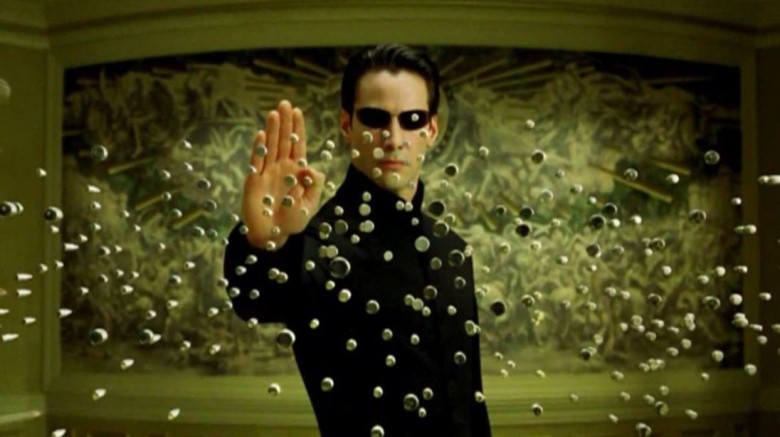 Don't call it a reboot. According to Zak Penn, who has been in talks to write a treatment, the upcoming Matrix movie will not, as previously reported, be a reboot of the original franchise.
The Hollywood Reporter first announced the news of a new Matrix earlier this week, and, although it was noted that story details are unknown at this point and the project was in its very early stages, they did use the word "reboot" to describe the new movie. Talk of a reboot then ignited the internet, with many upset about the idea of doing anything to diminish the legacy of the original film.
As far as Penn is concerned, though, the word "reboot" should never have been used at all to describe the project. He wrote on Twitter that "All I can say at this point is no one could or should REBOOT The Matrix. People who know Animatrix and the comics understand." (He also liked a tweet referencing The Animatrix, a series of anthology anime films based on the original Matrix trilogy.) Penn cited the X-Men universe as an example of what he could do with The Matrix, writing "Do I want to see more stories set in the universe of the matrix? Yes. Because it's a brilliant idea that generates great stories."
He later elaborated on his position, saying that he can't comment much, but that the words "reboot" and "remake" were from an article and people should stop responding to "inaccurate news." "How about you just re-release The Matrix?" he wrote. "Don't reboot it, you can't do better." He also added that if he was going to recast series star Keanu Reeves, he would just cast Reeves, implying that the film won't include someone taking over Reeves' role as Neo. (THR reported that Creed star Michael B. Jordan was being considered to star, although they said nothing about what his role would be.)
Penn's comments could fit well with what we said we want to see with the Matrix: an expanded universe. However, we'll just have to wait and see how the not-a-reboot plays out to see what route it will go with the story.