Aquaman Director Explains Why We're Still Waiting For A Trailer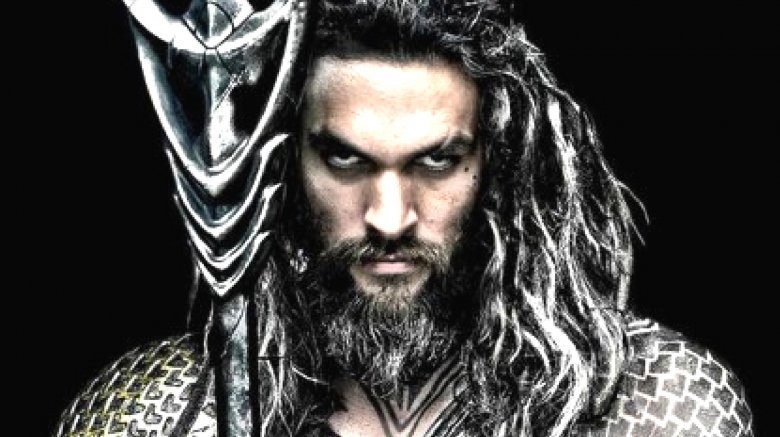 James Wan is shouldering the blame for why we haven't seen an Aquaman trailer yet. The director recently revealed on Twitter that he is the one holding up the trailer for the Jason Momoa-starring DC flick, saying that he wants to take the time he needs to get the shots looking just right.
"Hey friends, I usually do my best to avoid [Internet] noises (especially fabricated distractions) but a teaser-trailer going out this weekend was never in the books — despite what some claim," he wrote in a series of Tweets. "It's not because of anyone or any nefarious reason holding it back — IT'S ME. I am simply not ready yet to share."
"This movie is filled to the gills with VFX, and the process is as slow and laborious as a sea-slug," he continued. "Yes, even shots for the trailers take forever to do, and I refuse to put out anything that might be construed as subpar. I know it seems like nothing much is brewing above the surface, but I can assure you, we're working nonstop under the waves."
This isn't the first time that Wan has talked about how complicated managing Aquaman's underwater setting can be. "Our equivalent of two people sitting around chatting in the underwater world is super complicated," he told The Hollywood Reporter last year. "You have to think about CG with the hair, and how the clothing moves, how are they floating, what kind of rig we put them on and all that stuff."
Although he has talked about some of the difficulties in filming the movie, Wan has kept most other details about the film under wraps. Not much is known about the plot, but it did reportedly receive rave reviews in test screenings earlier this year. "I heard that it plays like an Indiana Jones movie and that the action puts Wonder Woman and Justice League to shame," said Jeff Sneider, editor-in-chief of The Tracking Board on an episode of Popcorn Talk's Meet the Movie Press.
As far as what the film will cover, Wan has said that he wants it to be "a quest story in the spirit of Raiders of the Lost Ark meets Romancing the Stone." The director says that the "swashbuckling action adventure" will have a classic feel. Momoa has also said that he is excited to "set the tone" for the character, who is one of the few big superheroes who hasn't already had multiple big screen iterations.
The rest of Aquaman's cast includes Nicole Kidman as Aquaman's mother Atlanna, Temuera Morrison as his father Tom, Willem Dafoe as his advisor Dr. Vulko, Amber Heard as his love interest Mera, Ludi Lin as the head of his army Murk, Patrick Wilson as his half-brother Orm, Michael Beach as a member of a group of high-seas hijackers, Dolph Lundgren as King Nereus, and Yahya Abdul-Mateen II as the villainous Black Manta. 
Aquaman hits theaters on Dec. 21.