How Aquaman Reportedly Puts Wonder Woman To Shame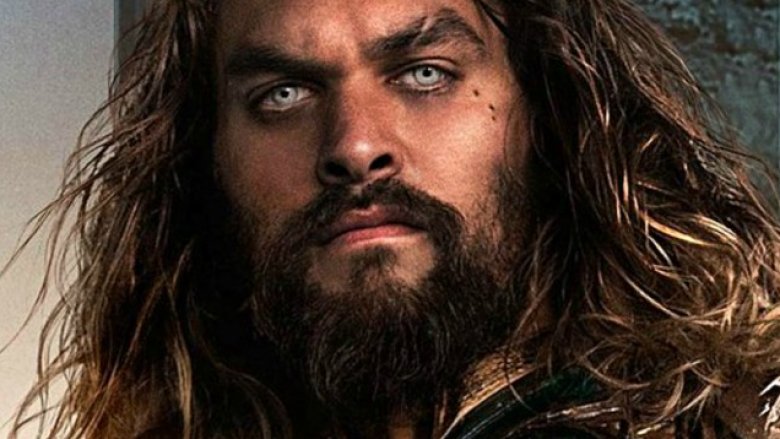 A film has to be pretty fantastic to leave 2017's blockbuster hit Wonder Woman in the dust, and Aquaman is apparently incredible enough to do just that. 
On a recent episode of Popcorn Talk's Meet the Movie Press, Jeff Sneider, editor in chief of The Tracking Board, and Umberto Gonzalez, editor in chief of Heroic Hollywood, discussed the Aquaman test screenings Warner Bros. held on its studio lot on Wednesday. The pair dished that buzz around the film is positive (a good sign for the currently troubled DC Extended Universe), mirroring earlier reports that indicated two sources "loved Aquaman." 
More interestly, however, the two revealed that Aquaman's action sequences are apparently mind-blowing enough to put both Wonder Woman and the superhero team-up film Justice League "to shame."
"I heard that it plays like an Indiana Jones movie and that the action puts Wonder Woman and Justice League to shame," said Sneider. "That is what I heard."
Gonzalez followed up by saying that another screening attendee told him it was a "palette cleanser" for DC, a breath of fresh air from the heaviness of Zack Snyder's dark films. 
It shouldn't come as too much of a surprise that the action in Aquaman will have audiences on the edge of their seats, given that the film has a seasoned action director at the helm and the majority of its high-energy scenes will likely take place in the aquatic kingdom of Atlantis. Sneider made note of this, stating, "James Wan is an experienced action director, [so] I would expect the action to really be awesome. And the fact that I imagine a lot of it is going to be underwater, too, is a different element than we've seen in a lot of these movies. So I'm not surprised that I heard reports that the action is awesome."
But it isn't just the rough-and-tumble, knock-the-bad-guys-out moments that will impress viewers. According to the first round of test screening reactions, Aquaman is "a very emotional movie as well." This notion also makes perfect sense when remembering that Wan is the man behind the movie. In 2015, filmmaker helmed Furious 7, the $1.5 billion-grossing Fast and Furious franchise installment praised for both its "over-the-top thrills" and "unexpected dramatic heft," most notably the heart-wrenching sendoff it gave late leading man Paul Walker. 
Back in 2016, Wan mentioned that Aquaman will have quite a unique feel: "The spirit that I'm going for is like a classic sort of swashbuckling action adventure, sort of high seas adventure story. It's ultimately a quest story in the spirit of Raiders of the Lost Ark meets Romancing the Stone."
A few months later, Aquaman lead actor Jason Momoa made a bold statement of his own, promising that the movie will be unlike anything audiences have ever seen. "It's going to be a world that you've never seen before, which is really cool. We went to space, we traveled all over different worlds, but we never went underwater," the actor said. "It's just a really cool spin on what's below [the water's surface] and it uses [as inspiration] a lot of great movies that I already love – whether that be Raiders of the Lost Ark to Star Wars to Lord of the Rings to Romancing the Stone."
By the sound of these early screening responses, Wan and Momoa made good on their past remarks. 
Also starring Amber Heard, Patrick Wilson, Willem Dafoe, Dolph Lundgren, Nicole Kidman, and Yahya Abdul-Matteen II, Aquaman will make a splash in theaters on December 21.