First Shazam! Poster Strikes Like A Bolt From The Blue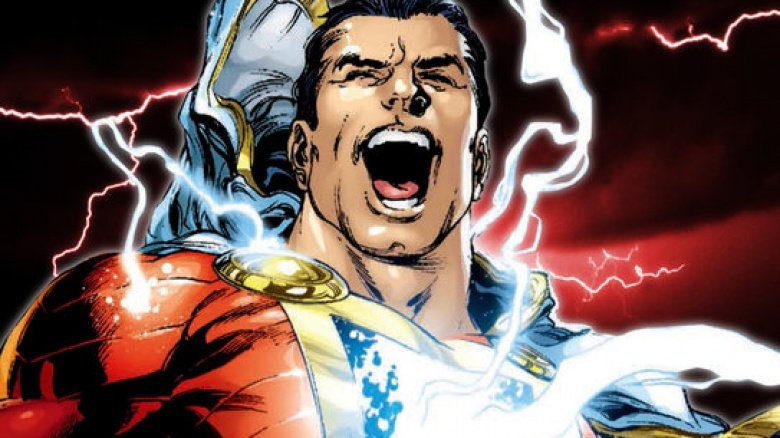 Say his name, and he shall appear — Shazam!
Warner Bros. and DC have released the first official poster for the upcoming Superman-meets-Big entry in the DC Extended Universe, and you can check out the image for yourself now down below.
Simplistic, sleek, and unadorned, the poster doesn't tell us anything we don't already know about the upcoming Zachary Levi-starring superhero adventure — that is, unless you count the confirmation that an exclamation point is very much an official part of the movie's title. Fun!
Originally, "Shazam" was merely the incantation that the 14-year-old Billy Batson used to transform himself into the mighty, grown-up hero of the same name, with the word actually being an anagram for the hero's seven qualities. The character of Shazam himself was originally named, confusingly, Captain Marvel — and no, not that Captain Marvel. 
What are the heroic qualities of Shazam, you ask? Why, they're the wisdom of Solomon, the strength of Hercules, the stamina of Atlas, the power of Zeus, the courage of Achilles, and the speed of Mercury — obviously!
With Levi playing the adult hero in the supersuit, his alter ego Batson will be played by Asher Angel. Together, they head up a cast that includes Annabelle: Creation's Grace Fulton, It's Jack Dylan Grazer, and Mark Strong as the movie's villain, Doctor Thaddeus Sivana.
While the poster doesn't go so far as to promise as much, Shazam! is currently set for release on April 5, 2019, directed by Annabelle: Creation's David F. Sandberg. It will be preceded this December by James Wan's Aquaman, the positively-hyped next entry in WB's DCEU superhero franchise.
If you're itching for more, less-official info on the upcoming Shazam! movie, check out the first set photo of Levi in costume as the mighty hero now.