Avengers: Infinity War Poster Confirms Peter Dinklage's Involvement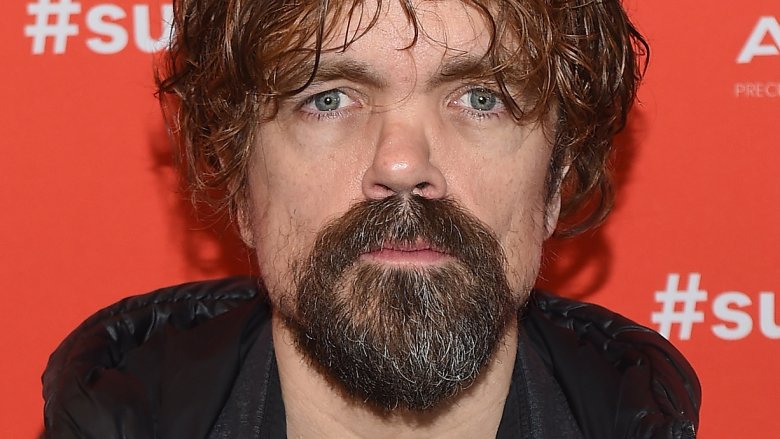 Getty Images
Peter Dinklage is officially on board for Avengers: Infinity War. The Game of Thrones star's involvement in the upcoming Marvel team-up was revealed from the official poster released alongside the recent trailer, confirming months of rumors that he had a secretive part in the film.
Variety sources revealed that Dinklage was in talks for a "key role" in Infinity War and the untitled fourth Avengers film in January of 2017. Sources did not reveal who Dinklage was expected to play, and Marvel never confirmed the casting news. The new poster, however, confirms his involvement via a laundry list of cast members at the bottom of the page.
Dinklage's character is, unfortunately, still being kept under wraps, and he has yet to appear in any official marketing materials. The new poster does offer lots of new looks at the film, highlighting Josh Brolin's Thanos and some of the many, many MCU heroes who will star in the film, including Robert Downey Jr.'s Iron Man, Chris Hemsworth's Thor, and Chris Evans' Captain America. 
Many of those heroes are likely to bite the dust in the film, which will pit them against Thanos in a battle for the Infinity Stones (and the universe). Other superheroes confirmed to appear in the film include Bruce Banner/the Hulk (Mark Ruffalo), Natasha Romanoff/Black Widow (Scarlett Johansson), Peter Parker/Spider-Man (Tom Holland), Peter Quill/Star-Lord (Chris Pratt), T'Challa/Black Panther (Chadwick Boseman), Scott Lang/Ant-Man (Paul Rudd), and Stephen Strange/Doctor Strange (Benedict Cumberbatch).
Also featured in the film are Bucky Barnes/the Winter Soldier (Sebastian Stan), Clint Barton/Hawkeye (Jeremy Renner), Vision (Paul Bettany), Wanda Maximoff/Scarlet Witch (Elizabeth Olson), Wong (Benedict Wong), Gamora (Zoe Saldana), Nebula (Karen Gillan), Groot (Vin Diesel), Rocket (Bradley Cooper), Drax (Dave Bautista), Mantis (Pom Klementieff), James Rhodes/War Machine (Don Cheadle), Sam Wilson/Falcon (Anthony Mackie), and Shuri (Letitia Wright). Tom Hiddleston, who plays Loki, and Benicio del Toro, who plays the Collector, are also set to appear.
The movie is set to be an epic culmination of the MCU to date. Brolin has raved about what he describes as a "brilliant" story, while Holland has said that "no one is ready" for the incredible film, and Pratt has said that the movie is "exactly what the fans want." With all the heroes and villains that it has to fit in, Infinity War has a lot of ground to cover, which may be why it could clock in at somewhere over two and a half hours – making it the MCU's longest film yet.
Captain America: Civil War helmers Anthony and Joe Russo direct the film and its untitled sequel, both of which are based off scripts from Christopher Markus and Stephen McFeely. Avengers: Infinity War has a May 4, 2018 release date, while the untitled fourth Avengers movie has a May 3, 2019 release date.
Destiny arrives. Get tickets to @Avengers #InfinityWar now: https://t.co/xQsJemiGws pic.twitter.com/mRFaDRXYMW

— Marvel Studios (@MarvelStudios) March 16, 2018