Avengers: Infinity War Could Be The Longest MCU Movie Yet, Co-Director Says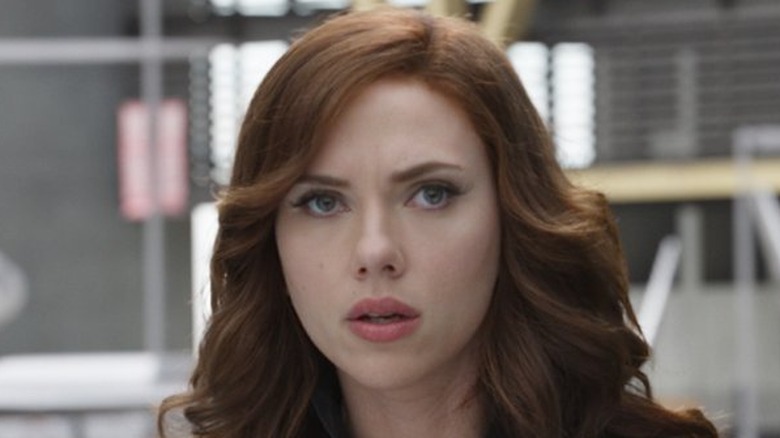 Avengers: Infinity War has a couple dozen heroes to fit in, so it makes sense that the movie may hold a runtime a bit longer than some of its predecessors. However, according to co-director Joe Russo, the finished product could be even longer than expected, clocking in somewhere over two and a half hours to become the MCU's longest film yet.
"The current cut is over two and a half [hours]," Russo, who directs the film alongside his brother Anthony, revealed to Collider during an interview at San Diego Comic-Con. "Most of it's a movie you could show, but there's still a lot of work left to be done. I still have a couple of scenes that we haven't finished from Avengers 3 that I'm shooting in the next few months with my brother, and it's certainly gonna be a film that lives in the two and a half hour, two and a half hour-plus range."
The Russo brothers' Captain America: Civil War currently holds the title for the longest MCU movie at two hours and 27 minutes (via IMDb), but from Russo's comments, it seems like Infinity War will top that. His comments also push Infinity War past the previous two Avengers films, with The Avengers clocking in at two hours and 23 minutes (with a nearly three hour extended cut) and Age of Ultron going for two hours and 21 minutes.
It's pretty easy to see why this extended runtime is necessary for Infinity War. In addition to the aforementioned pantheon of Marvel heroes, the film will also feature the apex of the villainous plot of Thanos (Josh Brolin), who will be accompanied by his lieutenants the Black Order in his quest to take the Avengers down. 
"It's a culmination event," Russo said when explaining the long runtime. "We've gotta take 10 years of storytelling in this Marvel narrative experiment that's been going on since Iron Man, and we have to take all these disparate tones, disparate themes, motivations, and we have to pull them together in a unified narrative and write the final chapters of the book. There's no way you could do that with all these characters in under that running length."
Russo, who, along with his brother, will also helm the untitled fourth Avengers film, said that viewers should also expect a similarly long runtime for that movie, which will mark the conclusion of Marvel's Phase 3 and which will likely include quite a few notable character deaths. "It's hard to say because we haven't shot it yet, but I think again because these are complex movies with a lot of characters, it's hard to imagine– now look at me, I'll look like an idiot in a couple of months when it's two hours and 20 minutes, but it's hard to imagine these movies being short films," he said.
Avengers: Infinity War is set for a May 4, 2018 release, while the untitled fourth Avengers film will follow on May 3, 2019.