Tom Holland Says 'No One Is Ready' For Avengers: Infinity War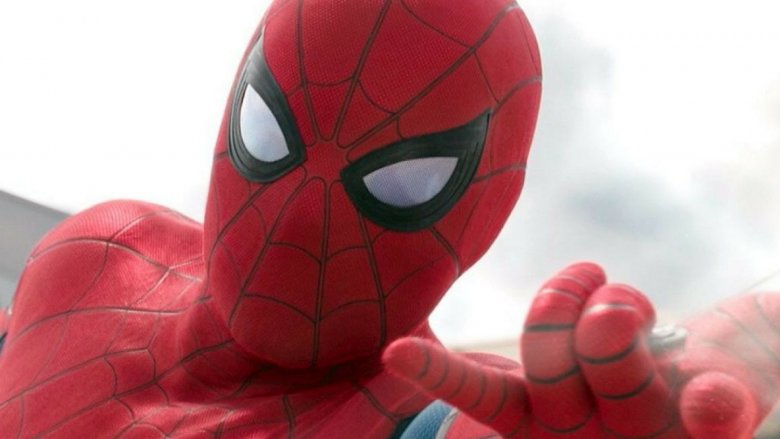 You are not prepared for Avengers: Infinity War. At least, that's what star Tom Holland says. The Spider-Man: Homecoming actor talked about the upcoming superhero team-up in a recent interview with The Toronto Sun, saying that "no one is ready" for the epic film. "It needs no teasing," Holland said. "That movie literally needs no teasing. It's going to be the biggest movie of all time." 
While Holland was definitely able to discuss his excitement for the movie, he wasn't able to offer up any specific details– mostly because he doesn't know them. "I don't know anything about it or what's it about," he said. "I know who the villain is, but that's it. They don't let me read anything because I'm so bad at keeping secrets."
Holland may be bad at keeping secrets, but Marvel is very, very good at it, with the studio managing to keep just about every detail about Infinity War under wraps, despite the highly anticipated film being just under a year away. We do know that a huge number of Marvel characters will appear, including the likes of Spider-Man, Doctor Strange, Iron Man, Captain America, and the Guardians of the Galaxy, with star Scarlett Johansson saying that one scene features over 30 characters at once. 
The superheroes will need to team up to fight against Thanos, and they could have even more villains to face off with, with reports saying that the villain could be joined by his lieutenants The Black Order. It's also possible that Thanos could in some way be setting up for an even bigger and badder villain in the future, as we are still starved for details on the fourth Avengers film, which is currently without a title since it is apparently a spoiler for Infinity War. 
As for Infinity War, the film is nearing completion, with the fourth Avengers movie beginning production right after that. Chris Evans has said that the two movies will "wrap everything up" (including his time as Captain America and likely Robert Downey Jr.'s as Iron Man), and, if we're betting on it, part of that wrapping will include the deaths of quite a few prominent characters. Holland's Spider-Man should survive the fray, though, as he has a Homecoming sequel set for after Infinity War.
Avengers: Infinity War isn't due out until May 4, 2018, but based on Holland's comments and the epic cast list thus far, we suggest you start preparing yourself now.