DeWanda Wise Drops Out Of Captain Marvel Movie Role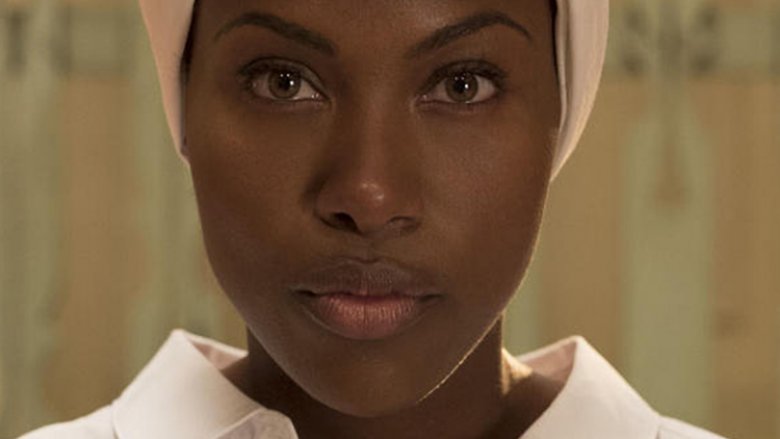 DeWanda Wise has exited the Marvel Cinematic Universe, no longer attached to her role in Captain Marvel. 
As Deadline explains, Wise dropped out of the Marvel tentpole, which stars Brie Larson as the titular Captain Marvel/Carol Danvers, due to scheduling conflicts. Wise currently stars as Nola Darling in the Netflix series She's Gotta Have It, based on Spike Lee's 1986 film of the same name. The streaming site renewed She's Gotta Have It for a second season back in January, around the same time Wise was cast in Captain Marvel. Sources close to the film's production confirmed the scheduling troubles are the sole reason for Wise's departure.  
At the time of Wise's Captain Marvel casting announcement, details on her character weren't given, only that she had signed on for a co-starring role opposite Larson. Wise would have also joined Samuel L. Jackson as Nick Fury, the former U.S. Army officer and current S.H.I.E.L.D. leader, and Jude Law as Mar-Vell/Walter Lawson, the original Captain Marvel who's really an alien from the Kree race and whose DNA fuses with Carol Danvers' human genes in an explosive accident. Ben Mendelsohn and Gemma Chan also star in Captain Marvel. 
Marvel Studios is keeping plot specifics hush-hush for now, but we do know that Captain Marvel will be an origin story set in the 1990s, before any other Marvel Cinematic Universe installments, and chronicle how Larson's Carol Danvers becomes Captain Marvel. It was also previously announced that the film's villains are the green-skinned humanoids known as the Skrulls, which first appeared in the Marvel Comics canon in 1961's Fantastic Four #2. Additionally, Captain Marvel will feature Jackson's Nick Fury without his signature eyepatch.
Marvel Studios president Kevin Feige once stated that Captain Marvel will be the most powerful character in the MCU once she makes her debut. "All of the Marvel characters have flaws to them [and] all of them have a deep humanity to them," said Feige. "With Captain Marvel, she is as powerful a character as we've ever put in a movie. Her powers are off the charts, and when she's introduced, she will be by far the strongest character we've ever had. It's important, then, to counterbalance that with someone who feels real. She needs to have a humanity to tap into, and Brie [Larson] can do that."
Directed by Anna Boden and Ryan Fleck, Captain Marvel is set to arrive in theaters on March 8, 2019. Meanwhile, DeWanda Wise will continue working her magic in She's Gotta Have It.