DC Fans Are Feeling The Pain Over Wonder Woman 3 Cancellation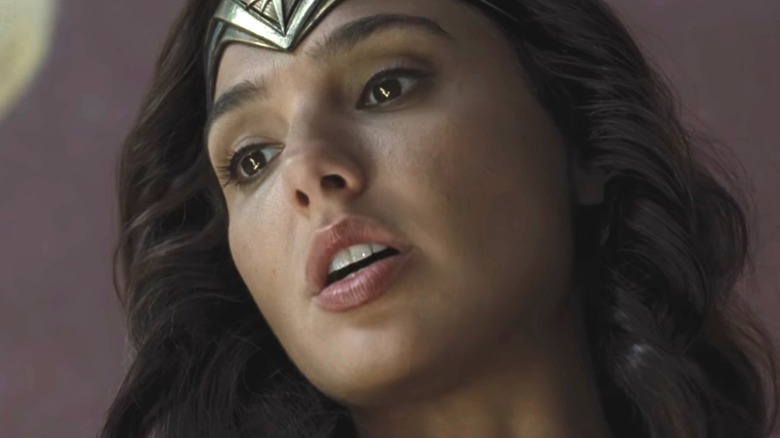 HBO Max/Warner Bros. Pictures
It seems the changing tides at Warner Bros. Discovery have finally come for Wonder Woman. In the wake of the news that "Guardians of the Galaxy" director James Gunn and "Shazam!" producer Peter Safran would unite to lead the newly-formed DC Studios, the company's slate of cinematic superheroes has seen some major shake-ups (via The Hollywood Reporter). The list of potential changes stretches wide, with "Black Adam 2" being on the rocks, Jason Momoa potentially getting recast as Lobo of Aquaman, and even Henry Cavill's long-awaited return as Superman up in the air. Unfortunately for "Wonder Woman" fans, it also appears that "Wonder Woman 3" has been scrapped.
The yet-untitled sequel, which was set to once again star Gal Gadot as the titular superhero and be directed by Patty Jenkins, had previously been confirmed by DC (via Variety). However, a report by The Hollywood Reporter alleged that DC Studios has internally made the decision to cancel the project, despite Jenkins having already submitted her treatment for the film. While Gunn has said that some elements of the story are not accurate, many are already voicing their sorrow over the ostensible death of "Wonder Woman 3."
Fans are mourning Wonder Woman 3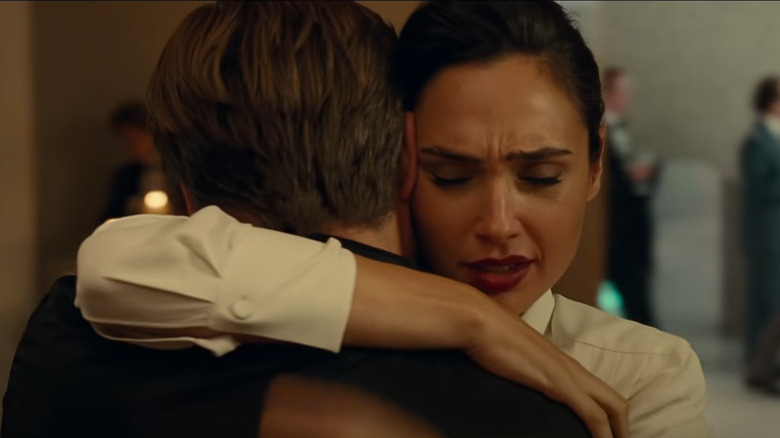 Warner Bros. Pictures
Following the news that "Wonder Woman 3" would no longer be moving forward, DC fans took to social media to mourn the project. "I'm devastated," u/accdaen commented on a r/DC_Cinematic subreddit post. "I know they're only movies but I went in to see 'Wonder Woman' when I was young and I'll never forget the feeling I had leaving the theatre."
Other fans echoed similar sentiments, arguing that the original "Wonder Woman" in 2017 deserves credit as the first DC Extended Universe movie to get an overwhelmingly positive critical reception. Indeed, the film was the first in the franchise to score above a 90 for critical reviews on Rotten Tomatoes, and it remains the highest-rated entry in the franchise. "The first 'Wonder Woman' movie was so good that I think this is a capital crime," @Muwu tweeted. "Like if you were able to make a movie on that level, you deserve 3 movies made."
Some interpreted the cancellation as a response to the mixed critical reception toward 2020's "Wonder Woman: 1984." With an ominous sign for Patty Jenkins' "Star Wars: Rogue Squadron" fresh in many minds, some feel that this ostensible backlash towards the director is unwarranted. "It sucks so much that Patty Jenkins made a massive comeback with the first 'Wonder Woman,' earned all this goodwill, and then turned in *one* movie with mixed reception and essentially lost everything between this and 'Rogue Squadron,'" @ZoeRoseBryant tweeted. "WW84 wasn't perfect by any means, but come on."
Some are holding out hope for Wonder Woman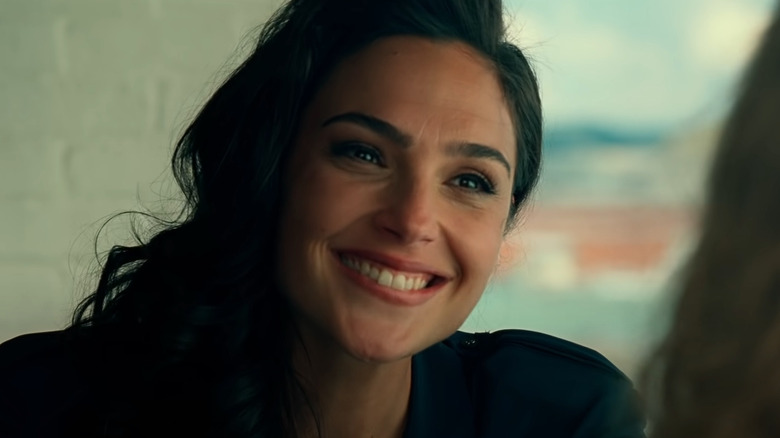 Warner Bros. Pictures
While things are seeming dire for "Wonder Woman 3" at the moment, some fans have not yet given up on seeing another cinematic outing for Gal Gadot's Wonder Woman. "On the article, they say WW3 will not be going forward in its current incarnation," u/AlmightyRanger reasoned. "That doesn't mean we lose out on Gal Gadot or even Patty [Jenkins]. The only way I see this getting 'hard rebooted' is if they plan to build off of 'The Batman.'"
Indeed, it's technically possible that a retooled "Wonder Woman 3" project could get the series moving again, or that Gadot's Wonder Woman could appear in other films and properties. However, with both other actors and films on DC's slate getting reconsidered during this transitional period, it doesn't seem like a guarantee that this iteration of the character will be seeing a continuation. "We are giving these characters & the stories the time & attention they deserve & we ourselves still have a lot more questions to ask & answer," James Gunn tweeted.
Despite the uncertainty regarding the future of Wonder Woman, some have elected to place their faith in Gunn and his team that they'll ultimately do right by the beloved character. "I have some trust in him and I'll be willing to give his vision a chance," u/Lie_Diligent commented.