It Sounds Like Netflix Is Steering Clear Of Getting Into The Sports Business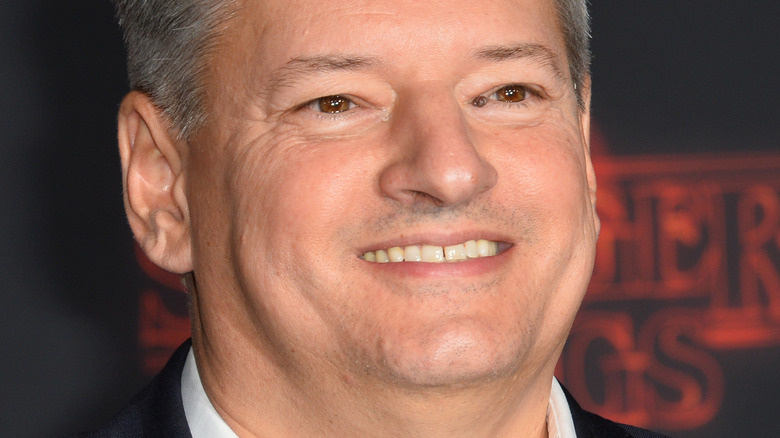 Featureflash Photo Agency/Shutterstock
Netflix has been looking to try new things to offer its subscribers more than just engaging shows and movies with innovative additions to its stacked library of content like interactive specials, video games, and even live comedy shows. But the streaming powerhouse doesn't seem very interested in the topic of live sports.
The competition between streaming services is really heating up, with each outfit looking for new ways to increase their subscriber numbers. One way the oversaturated market of streaming platforms is looking to accomplish this ambitious task is by adding live sports to their lineup. Several prominent players battling screen dominance have already adapted to this trend. Amazon's Prime Video has a deal with the National Football League for Thursday Night Football (via CNBC), Apple TV+ has linked up with Major League Baseball for Friday night games (via LA Times), and Peacock has added the World Wrestling Entertainment organization onto its platform (via Bleacher Report). But not every contender in the war for the streaming throne is jumping on the live sports bandwagon.
While Netflix has a number of sports-related content for its subscribers to enjoy, like movies, documentaries, TV shows, and docuseries, it does not possess any kind of live sporting events. Some people may be under the impression that the popular streamer could go big on actual athletics at some point, but unfortunately, that does not seem to be the case.
Ted Sarandos says Netflix can grow without sports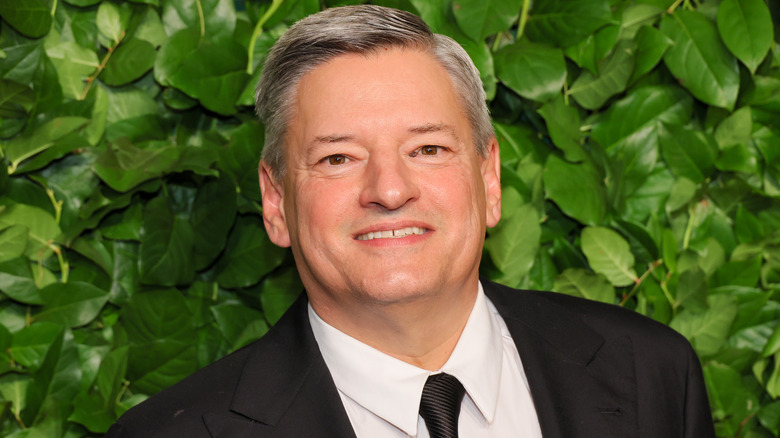 Mike Coppola/Getty Images
In 2018, when the subject was brought up regarding whether or not Netflix would be getting into the things like video games, news coverage, and live sports, Netflix co-founder and Co-CEO Reed Hastings believed some of those endeavors could happen somewhere down the line. "I doubt news, but sports, video gaming, user-generated content — if you think of the other big categories [of programming], someday it could make sense." He also revealed that Co-CEO Ted Sarandos had all the finances focused on content at the time.
Fast forward to 2022, and Sarandos still isn't on board with the idea of live sports coming to Netflix. "We're not anti-sports," Sarandos said at the UBS Global Technology, Media & Telecom Conference (via Deadline). "We're just pro-profit. We have yet to figure out how to do it. But I'm very confident we can get twice as big as we are without sports." The streamer has had several success stories, like "Squid Game," "Wednesday," and "Stranger Things," that are arguably some of the biggest contributors to the company's success.
But, intriguingly, Sarandos would label the streaming service as pro-profit when they previously admitted to being completely okay with the millions of dollars it missed out on when it came to the theatrical release of "Knives Out: Glass Onion." While that does send a bit of a mixed message, the streamer is sticking to its "no live sports" policy for the time being, and it will be quite interesting to actually see how Netflix's "pro-profit" strategy plays out as the transition of live sports from cable to streaming continues.