Squid Game Just Broke An Unbelievable Record For Netflix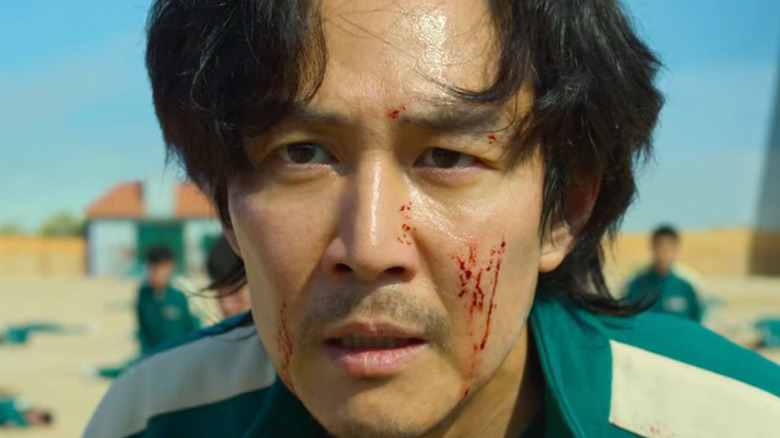 Netflix
One of Netflix's latest shows, "Squid Game," has been something of a worldwide sensation for the streaming giant. Centered around a large group of contestants who are in debt for one reason or another, "Squid Game" sees these contestants compete in children's games to try and win a large sum of money. The catch, of course, is that losers are "eliminated," which is just a nice way of saying that they are executed on the spot. It's inspired all kinds of trends, including real-life Squid Games, only without the mortal peril.
While it's been speculated that "Squid Game" has been a surprise boon for Netflix, no solid numbers had been released to confirm this speculation. Usually, Netflix likes to play things pretty close to the vest when it comes to viewing figures, but occasionally the company will release official numbers for some of its bigger originals. Given the popularity of "Squid Game," it seemed like it was only a matter of time before Netflix came out with some official numbers boasting about the show's unprecedented success.
Well, that time has now come, and it seems that "Squid Game" has broken an unbelievable record for the company.
Squid Game is Netflix's biggest launch in history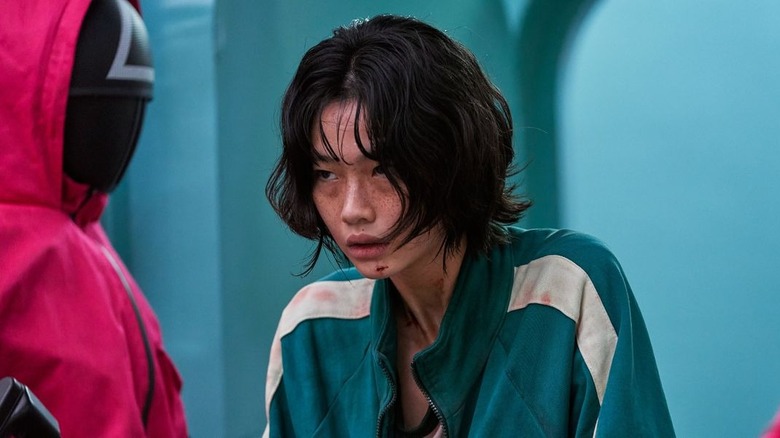 Netflix
Netflix confirmed on its official Twitter account that "Squid Game" is now their biggest launch of all time, with 111 million viewers tuning in during its first month on the platform. For comparison, the previous record holder, "Bridgerton," had 82 million viewers during its first 28 days on Netflix. Obviously, 111 million viewers is a far higher number than that, confirming just how popular and successful "Squid Game" has been on a worldwide scale. All the more impressive is the fact that it's a South Korean show that managed to find a massive English-speaking audience.
One has to wonder what this means for the future of "Squid Game" going forward. There were still more than a few plot threads left open at the end of Season 1, so it seems as if a Season 2 is all but guaranteed. Still, nothing is ever certain in the land of television and renewals, so fans will simply have to wait and see. Either way, this is a monumental success story for Netflix and the show, and that alone is certainly a point of pride for everyone involved.