Glass Onion: A Knives Out Mystery Makes Netflix History With Its Big-Screen Release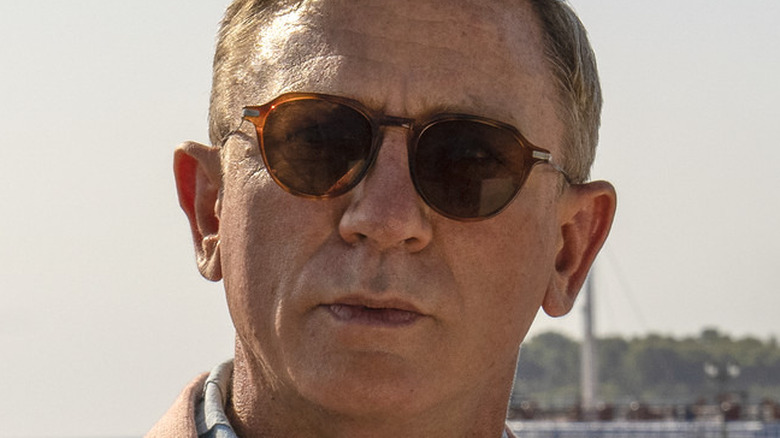 Netflix
Movie theaters have had a tough run since the global pandemic shut them down for nearly a year. Even when they opened back up, the capacity was limited as they had to enforce social distancing rules that emptied about a third to half of their seats. When the pandemic began to subside, and the theaters were ready to fill up once again, it was Daniel Craig to the rescue with his final performance as James Bond in "No Time to Die."
Theater chains have limped on ever since, with only the big-budget films bringing in the kind of crowds they were used to seeing. Movies like "The Batman," "Thor: Love & Thunder," and "Top Gun: Maverick" brought people back to the theater experience. However, streaming services still remain a problem as theater chains and production studios still have to compete with the couch and cheaper popcorn that people seem to have started to prefer. That is where Craig is coming to the rescue once again.
After his performance in the 2018 runaway hit "Knives Out," Craig's Benoit Blanc was set to return in another film starring the southern gentleman detective with the sweet drawl. While it was only a matter of time before the sequel happened following the original's success, the unexpected development was that Netflix bought the rights to the franchise; the assumption was that it would be moving to the small screen. Instead, Netflix is setting a new precedent with their follow-up, "Glass Onion: A Knives Out Mystery," by doing something never done by a streaming service before. And it just might save cinemas for good.
Netflix looking to take over theaters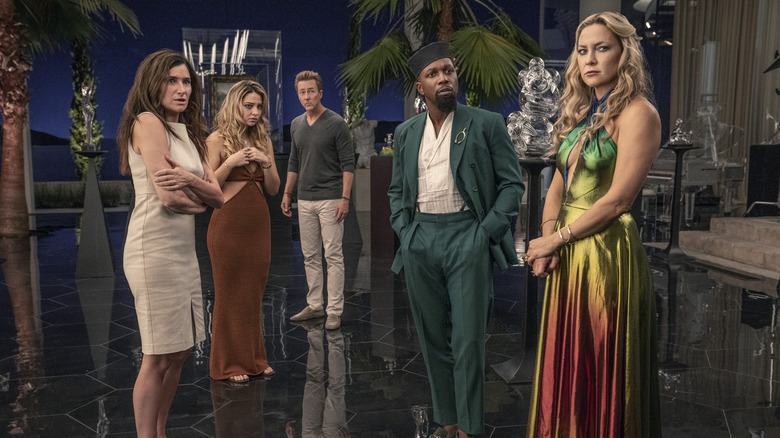 Netflix
Pete Hammond and Todd McCarthy of Deadline sat down and talked about the peculiar circumstances surrounding "Glass Onion: A Knives Out Mystery." After the success of 2018's "Knives Out," Netflix purchased the rights to two more Benoit Blanc mysteries for a reported $450 million, a little more than the first film made worldwide. Of course, they would have made a truckload of cash on the movies even just by dropping them on their streaming service and keeping everything going the way it was. But the filmmakers wanted a theatrical release, and now the film is playing in front of 600 theaters across the country for one week before it drops on Netflix on December 22.
Along with the film simply looking better on the big screen and being an experience, there are two things that releasing "Glass Onion" in theaters accomplishes. The first is that it creates an urgency for fans to get out and see the film early — an entire month before everyone else sees it at home. It will generate a buzz of people raving about the movie for weeks before their friends and family tune in to watch it later. And, for those who loved the film and want to see it again, a fair amount will see it both in the theaters and on Netflix, doubling down on the viewership. The second thing it accomplishes is that the theater run qualifies it for Academy Award talk, something the streamer got a taste of with "The Irishman" and "A Marriage Story."
So is this the beginning of a new era of streaming services? If they are looking to start a new trend (one that Amazon is already following), then Benoit Blanc is a great start.
Benoit Blanc is the perfect anchor for their first theatrical franchise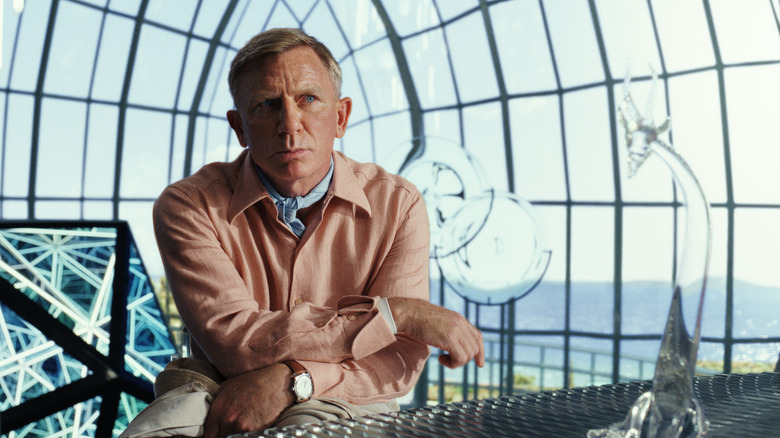 Netflix
If there is anyone in Hollywood that proved they could anchor a franchise, it is Daniel Craig. After his five-film run as the British super-spy James Bond, there doesn't seem to be any franchise he couldn't take to the bank. With a total global box office for his five movies reaching nearly $4 billion, Craig is one of the most bankable stars on the market (per The Numbers). Once you factor in that streamers have undoubtedly discovered that franchise movies make the most money at the box office, Craig and Netflix seem to make a perfect pair.
Craig's post-James Bond persona is one of fun and carefree buoyancy. Following his ultimate sacrifice in "No Time to Die," Craig has appeared in a Belvedere Vodka ad and now a film that allows him to shed the brooding persona and have a little fun. Benoit Blanc is a man of supreme intelligence and does something that James Bond didn't do very often — he smiles. However, one thing Craig's Bond has in common with the witty detective is their flair for fashion. Bond loyalists can look to Craig's wardrobe in both "Knives Out" productions for solace in the memory of their favorite Bond.
Netflix has proven that they are savvy business people. They understand the industry well enough to have tanked Blockbuster and put the billion-dollar cinema industry up against the ropes. So with the move to begin releasing their original productions into theaters, they are set to change the industry once again, this time with Craig at the helm.