Glass Onion: A Knives Out Mystery - Everything You Need To Know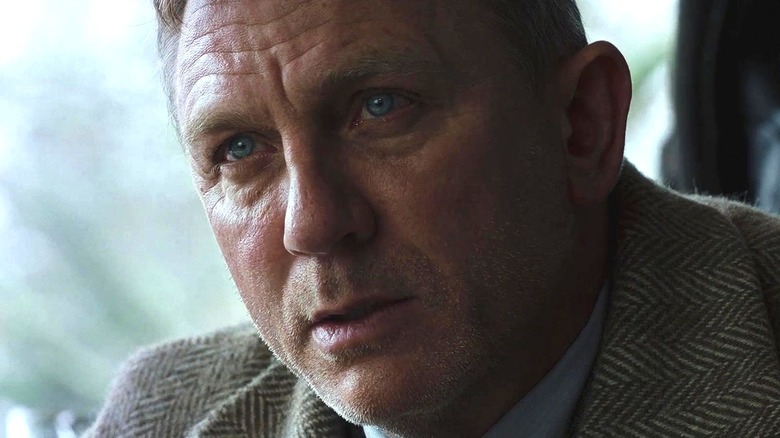 Lionsgate
In November 2019, director Rian Johnson made waves with his murder-mystery film "Knives Out." The acclaimed whodunnit earned rave reviews and raked in a seriously impressive pull at the box office against a relatively modest budget, which is saying nothing of its multiple Golden Globe nominations. In this twisty-murder-mystery-slash-screwball-comedy — which takes cues from everything from classic Agatha Christie stories to "Clue" — Daniel Craig stars as Benoit Blanc, a charismatic and clever private detective who is hired to solve the death of novelist Harlan Thrombey (Christopher Plummer). Blanc senses that foul play was involved and rules out no one in Harlan's dysfunctional family as a suspect.
Luckily for all the legions of "Knives Out" fans out there, neither Craig nor Johnson hesitated to express their interest in revisiting Benoit Blanc. "Glass Onion: A Knives Out Mystery" was born, and a deal was locked with Netflix, with a limited one-week release in theaters on November 23, 2022. The movie was available to all on the streamer a month later, on December 23. Here's everything you need to know about the follow-up.
What is the plot of Glass Onion?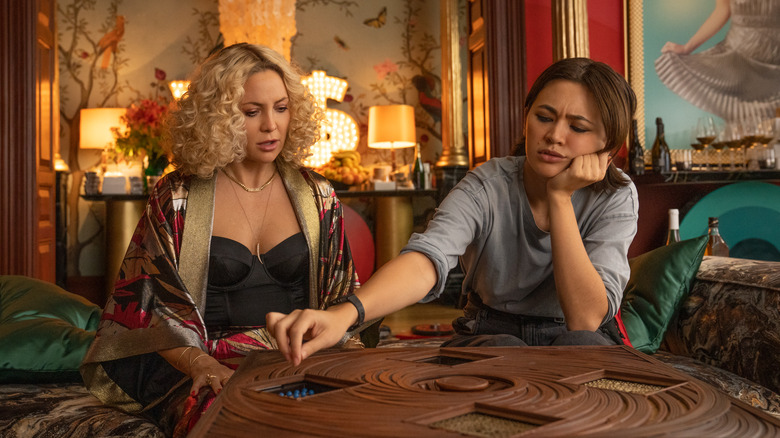 John Wilson/Netflix
"Glass Onion: A Knives Out Mystery" tells a completely different story than its predecessor. Rian Johnson's "Knives Out" sequel is set in the Mediterranean and follows tech billionaire Miles Bron (Edward Norton) and the friends he invites to his private island in Greece. As you might have already guessed, one of these friends ends up dead, and Daniel Craig's Benoit Blanc will do his best to get to the bottom of it all.
As was the case in "Knives Out," the new film's wealthy central characters are all far from perfect. While speaking with TUDUM, Johnson even touched on the relationships at the center of "Glass Onion," telling the outlet, "It's structured around a group of friends, or frenemies, who all have a power dynamic with one of their successful friends. It begins with him sending an invitation for them to come and play this murder mystery game at this exotic locale."
We won't spoil who the murderer in "Glass Onion" is, but you will keep changing your mind as the minutes' tick by.
Who stars in Glass Onion?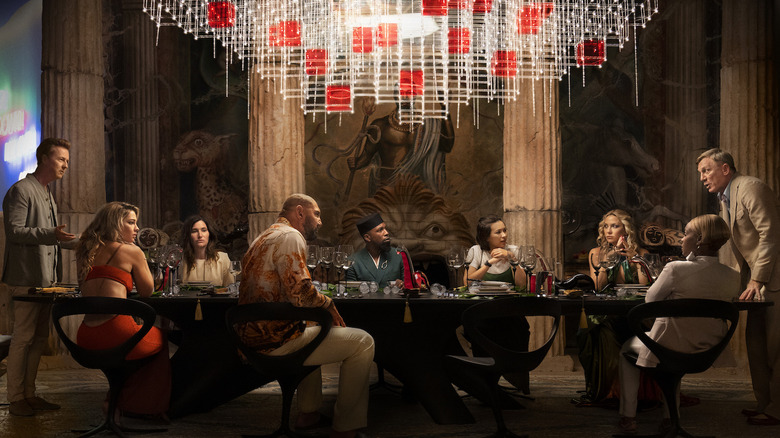 John Wilson/Netflix
"Knives Out" boasted some pretty impressive star power. In addition to Daniel Craig, the film's cast included heavy hitters like Ana de Armas, Jamie Lee Curtis, Toni Colette, Chris Evans, Don Johnson, Jaeden Martell, Michael Shannon, Katherine Langford, and Riki Lindhome. Lakeith Stanfield also turned in a memorable performance in "Knives Out" as Detective Lieutenant Elliot, while Noah Segan made a lasting impression as Trooper Wagner. Fortunately, "Glass Onion: A Knives Out Mystery" seems to have assembled a similarly impressive ensemble of actors.
"Glass Onion" centers, once again, around Craig's Benoit Blanc but the long-awaited "Knives Out" sequel also introduces viewers to a new lineup of eccentric characters. Indeed, while no "Knives Out" cast members outside of Craig are expected to appear in "Glass Onion," the new film's cast does feature recognizable stars like Kate Hudson, Edward Norton, Kathryn Hahn, Dave Bautista, Ethan Hawke, Madelyn Cline, Jessica Henwick, Leslie Odom Jr., and Janelle Monáe. Plus — spoiler alert for what will likely be fun cameos — the film will mark the final on-screen appearances of two late legends: Stephen Sondheim and Angela Lansbury.
In other words, it seems safe to say that "Glass Onion" has managed to successfully steal, at the very least, one page from its predecessor's playbook.
Who directed Glass Onion?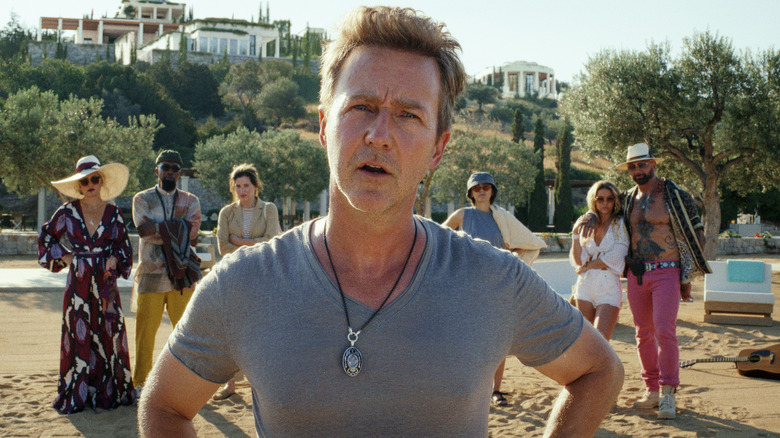 Netflix
Rian Johnson, who wrote and directed "Knives Out," returns as the sole writer and director behind "Glass Onion." It doesn't sound like Johnson plans on leaving Craig and his growing "Knives Out" franchise behind any time soon, either.
Following the world premiere of "Glass Onion" at the 2022 Toronto International Film Festival, Johnson remarked that he'll keep making "Knives Out" sequels for as long as his star lets him. "I'm going to keep making these until Daniel blocks me on his phone," Johnson joked (via Variety). However, despite how much he clearly enjoys making his Craig-led whodunnits, Johnson did tell the Los Angeles Times that he found writing "Glass Onion" to be a particularly difficult experience.
"It was scary," Johnson revealed. "I also spent 10 years planning 'Knives Out,' whereas this, I was kind of starting from scratch." Fortunately, if the film's overwhelmingly positive early reviews (via Rotten Tomatoes) are any indication, it looks like Johnson already has the excuses he needs to keep making his "Knives Out" sequels.
Where to watch the first Knives Out movie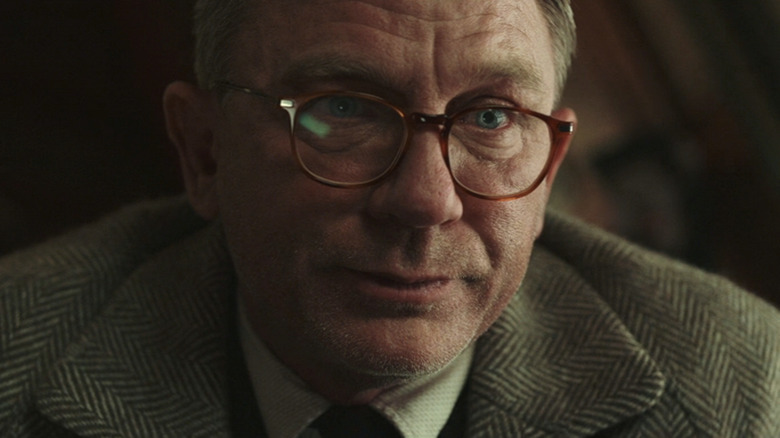 Lionsgate
Trying to solve a "Knives Out" film before the big reveal is just like trying to find the original on streamers — it's impossible. "Knives Out" is, unfortunately, not currently available on any major streaming service. The acclaimed 2019 film is, however, available to rent for $3.99 on a number of online platforms, including Apple TV, Amazon, Vudu, YouTube, and more (via JustWatch).
The film's limited streaming options are, of course, partly due to the fact that it was originally released exclusively in movie theaters. That's not the case for "Glass Onion," which is a Netflix original movie and will, therefore, be available on Netflix until the end of time. Whether the original "Knives Out" shows its face there eventually remains to be seen.
What is Glass Onion rated?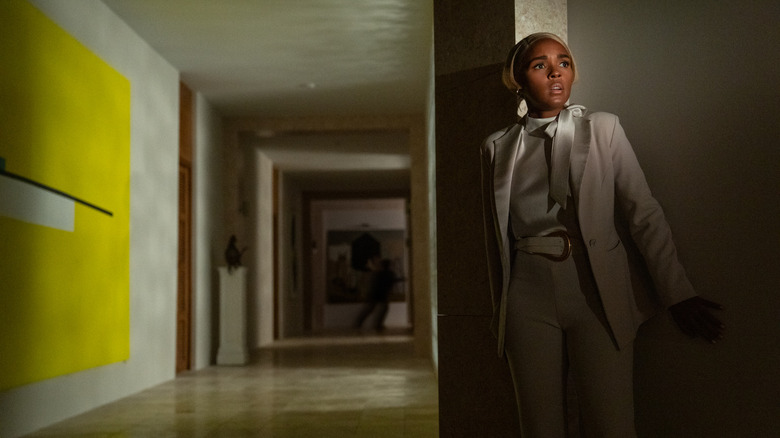 John Wilson/Netflix
According to Rotten Tomatoes, "Glass Onion: A Knives Out Story" is, just like the original "Knives Out" was, rated PG-13. The film's rating is due to strong language, drug content, some violence, and sexual material. Taking that into account, it sounds like "Glass Onion" will be a bit edgier and more mature than some parents may be comfortable with.
For whatever it's worth, 2019's "Knives Out" was rated PG-13 for drug material, brief violence, sexual references, some strong language, and thematic elements. "Glass Onion" doesn't push the boundaries of an R-rating, however, so if you're wondering if it will be okay for your young teenagers, we'd say it is. There aren't any horrifying moments that are going to shock you.
How did Glass Onion do at the box office and online?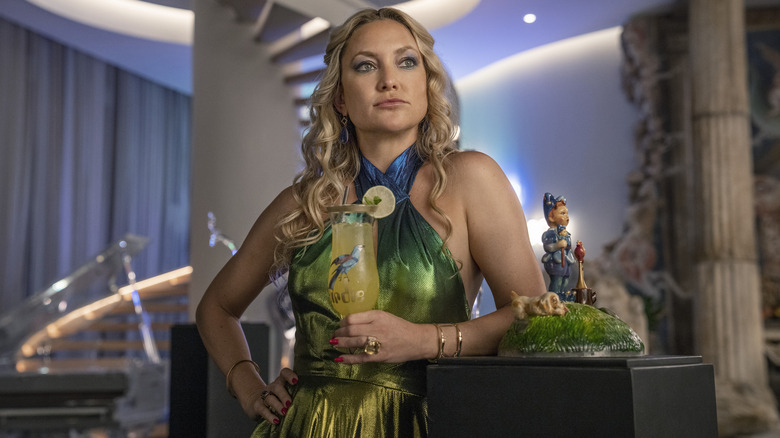 John Wilson/Netflix
Netflix is notorious for keeping its viewing numbers close to the vest, and there's no difference when one of its films hits theaters. The box office pull for the "Glass Onion" limited release is being kept (relatively) secret, but Variety suggests the movie earned just over $13 million from just 600 North American locations. That's... impressive. According to the outlet, this was the strategy from Netflix in order to create buzz for its streaming release. Mission accomplished. 
Variety also revealed "Glass Onion" absolutely dominated Netflix during its Christmas release, accruing 82.1 million hours watched from December 19-25. But those figures are for the full week when "Glass Onion" was only available from the 23rd on. As we said, impressive. Netflix sealed the deal for "Glass Onion" and a third "Knives Out" film for $450 million dollars, but we, unfortunately, will never know if that deal paid off due to the streamer's secrecy. 
How did critics and audiences respond to Glass Onion?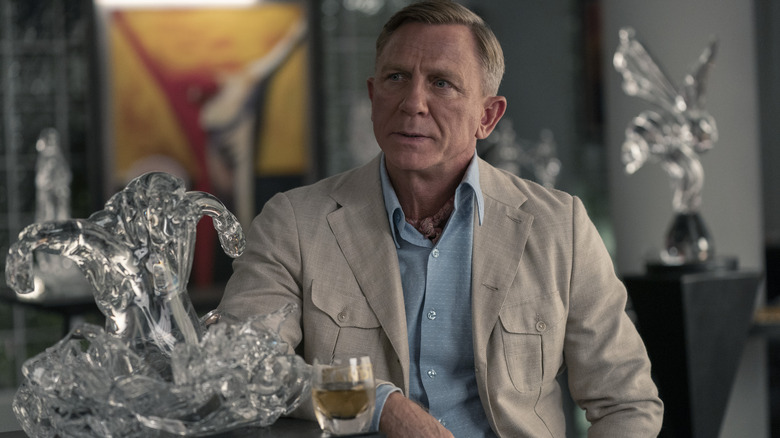 John Wilson/Netflix
To say that audiences and critics love "Glass Onion" would be an understatement. Looper's Audrey Fox gave the film a 9/10, calling the movie clever and highlighting the performance of Janelle Monae. The few cons cited by Fox include the pandemic setting and a joke theme that's used a little too often.
The sequel currently sits at a 93% audience and critics score on Rotten Tomatoes, putting it in the same ballpark as the original, which has a 92% and 97% rating from its audience and critics. The ensemble cast was a big win for viewers, as were the many cameos that shocked those watching along the way. Some critics did note that "Glass Onion" isn't as quite as good as its predecessor, but still a great watch overall. "Knives Out" was pretty near perfect, so it's not surprising to see its sequel fall a little short of capturing the same magic, but it's not a dud by any means.