Knives Out 2 - What We Know So Far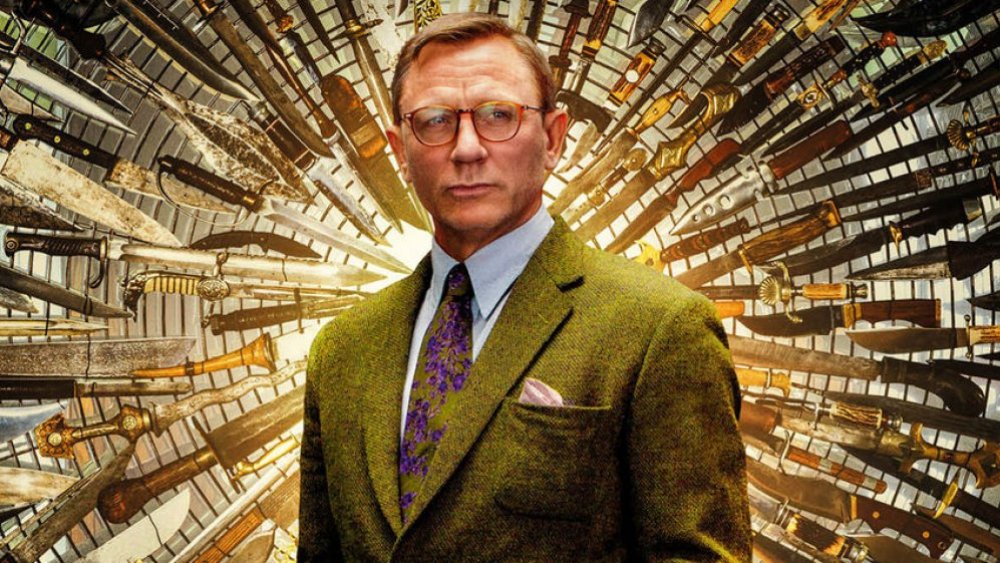 In November 2019, director Rian Johnson made waves with his murder-mystery film Knives Out, earning rave reviews and raking in a seriously impressive pull at the box office against a relatively modest budget, which is saying nothing of the film's multiple Golden Globe nominations. In this twisty-whodunnit-slash-screwball-comedy — which takes cues from everything classic Agatha Christie mysteries to Clue — Daniel Craig stars as Benoit Blanc, a charismatic and clever private detective hired to solve the death of acclaimed mystery novelist Harlan Thrombey, played Christopher Plummer. Blanc senses foul play was involved, and rules out no one in Harlan's dysfunctional family as a suspect.
Luckily for Knives Out's legions of fans, both Craig and Johnson are apparently getting ready to revisit the character. During a pre-Golden Globes party held by Lionsgate on Saturday, January 4, Johnson told The Hollywood Reporter that he is already working on a script for a Knives Out sequel. Johnson's producing partner, Ram Bergman, also shared with the outlet that Craig "had so much fun" filming the first Knives Out, and "wants to do more." 
Lionsgate hasn't yet given the project the official green light, and there aren't a whole lot of details on hand, but we can take a page from Benoit Blanc's book and piece together what Knives Out 2 might shape up to be. Spoilers for the first film to follow!
What's the release date for Knives Out 2?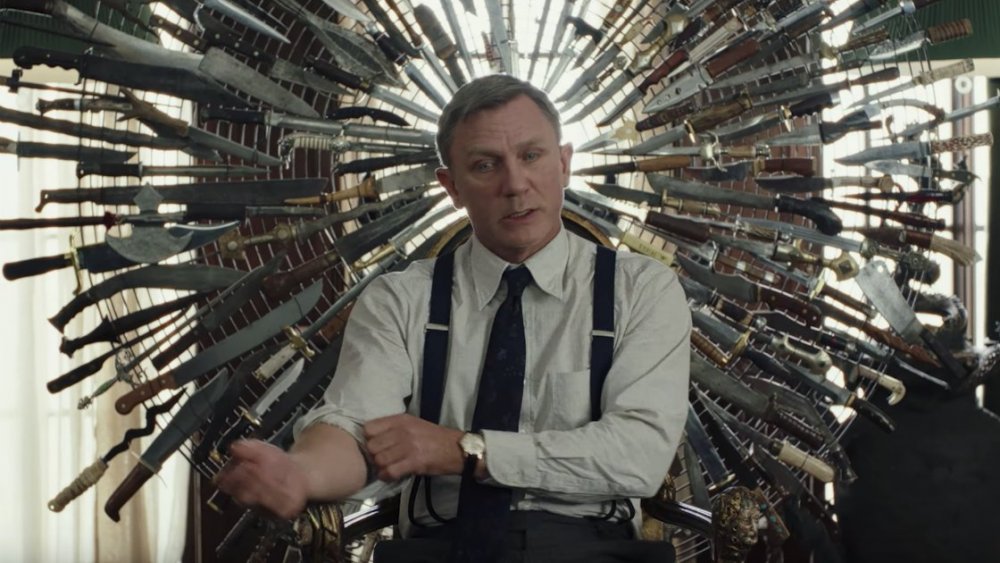 Since the minds behind Knives Out are getting to work on a sequel only a few months after the first film's release, it stands to reason that the next movie would follow pretty quickly. Additionally, we can surmise that Craig will have a little more time to spare after his tenure as James Bond ends with 2020's No Time to Die, so the film may come sooner than anyone would think. According to the THR report, Johnson is thinking along the same lines: he told the outlet that he wants to start making the Knives Out sequel within the next year, so it seems like the process might move along at a very brisk pace.
What that means for an exact release date is a little trickier to predict, but it's plausible that if production on Knives Out 2 does indeed begin sometime this year, the film won't make its way onto cinema screens until sometime in 2021. Knives Out hit theaters just in time for the holidays, opening on November 27, 2019, so perhaps Knives Out 2 will continue the tradition by bowing in cinemas around Valentine's Day 2021? It seems unlikely that the Knives Out sequel would debut this year in a late November time slot, and it seems equally improbably that Lionsgate would wait all the way until late November 2021 to unleash the second movie. In all, though, it depends on how quickly the film get off the ground and comes together.
Who's in the cast of Knives Out 2?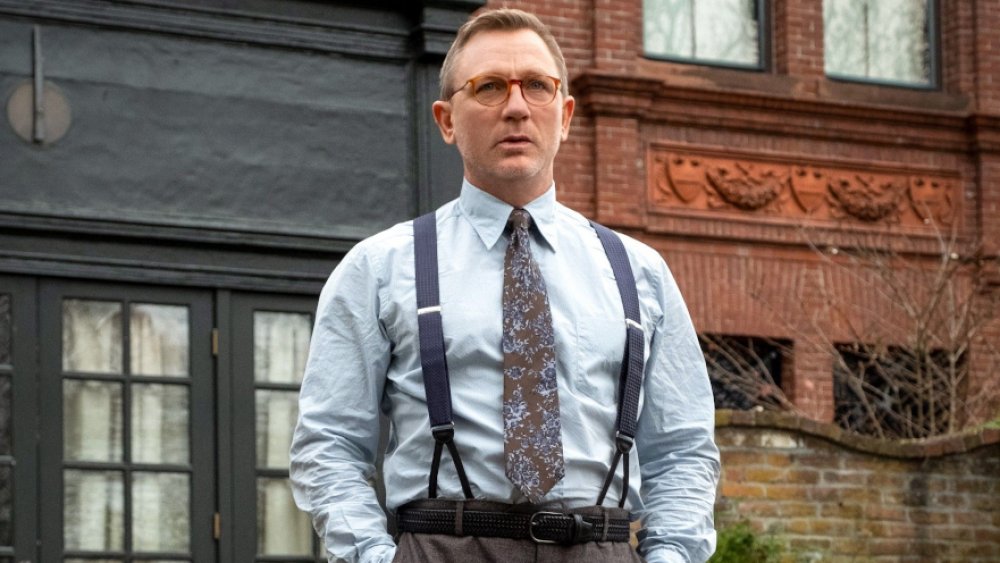 Beyond Daniel Craig, the first Knives Out film boasted some pretty impressive star power. As previously mentioned, the film centers on an investigation of the powerful and wealthy Thrombey family — all of whom are left in the lurch after Harlan's presumed suicide-turned-alleged-murder — played by Jamie Lee Curtis, Toni Colette, Chris Evans, Don Johnson, Jaeden Martell, Michael Shannon, Katherine Langford, and Riki Lindhome. Other O.G. Knives Out cast members include Lakeith Stanfield as Detective Lieutenant Elliot, Noah Segan as policeman Trooper Wagner, Edi Patterson as Harlan's housekeeper Fran, and, of course, future Bond girl Ana de Armas as Marta, Harlan's nurse and arguably the most important character in the entire film.
However, if you're hoping to see most of Knives Out's original cast in its sequel, you're going to be disappointed. Johnson revealed during an interview on SiriusXM's The Jess Cagle Show that a Knives Out sequel will feature Craig's Benoit Blanc, but everything else in the film will be different from the first. Besides Blanc, Knives Out 2 will have its own fresh cast, setting, and mystery — positioning it as more of a character-based franchise rather than a continuation of just one story. Johnson compared the project to the works of Agatha Christie, who used her main detective, Hercule Poirot, throughout several different unrelated mysteries.
The cast of the first Knives Out was an undeniable delight, but Johnson is a particularly creative filmmaker, so one thing's for sure: nobody needs to worry about the fate of Knives Out as long as Johnson remains at the helm.
What's the plot of Knives Out 2?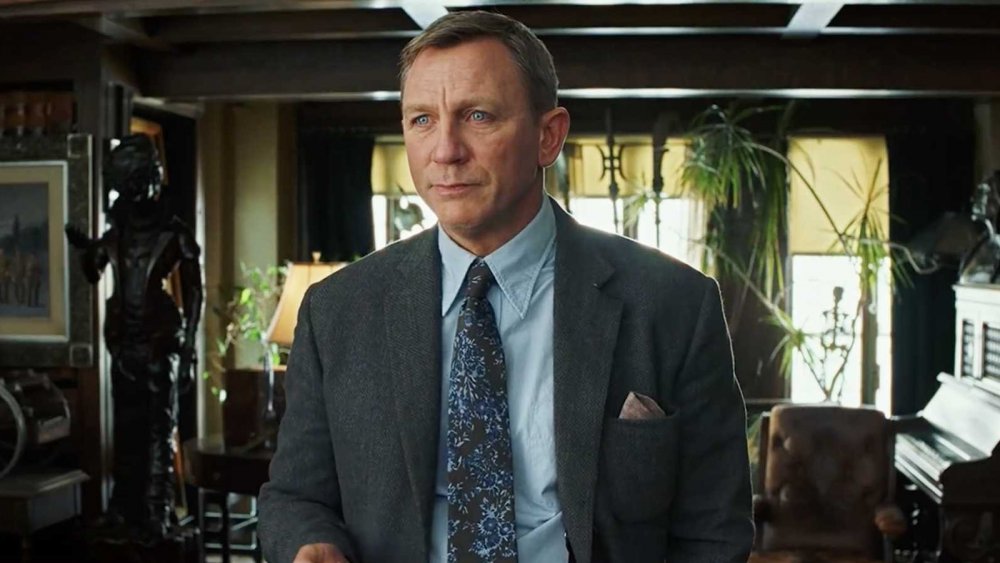 Again, we can only speculate as to the complicated narrative Johnson might create for Knives Out 2, but one thing's for sure: the story will center on the incredible mystery-solving skills of Benoit Blanc. The enigmatic Southern gentleman, who has an eye for clues and an ear for Stephen Sondheim songs, would be the focal point of the film, following him as he moves on to solve a new mystery.
Where exactly that might take place is still, well, a huge mystery — but fans can rest easy knowing Benoit Blanc is still in the extraordinarily capable hands of Johnson and Craig, who worked together to make this unforgettable character come to life in the first film. While it's anybody's guess, it seems like Benoit Blanc's on-screen sleuthing days have only just begun.