The Marvel Cinematic Universe Will Be 'Very Different' After Avengers 4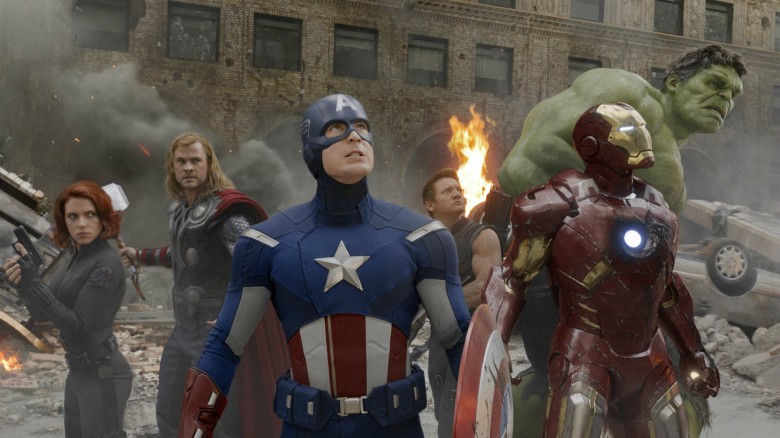 The next two Avengers movies will be the end for the Marvel Cinematic Universe as we know it.
We already knew that big changes would come in the MCU's Phase 3 with Avengers: Infinity War and Avengers 4, but Marvel Studios president Kevin Feige recently told Collider that Phase 4 might actually be something else entirely.
"Certainly as we get to Infinity War, there is a sense of a climax if not a conclusion to–by the time we're at [Avengers 4]–the 22 movies that will have encompassed the first three phases of the MCU," he said. "And what happens after that will be very different. I don't know if it's Phase 4, it might be a new thing... we have an idea [of what the MCU looks like after Avengers 4], and it's gonna be very, very different."
Does that mean a complete reboot of the MCU? Will it mean new versions of the same characters or the introduction of a whole new set of heroes? Feige said Marvel won't make those decisions until the current slate of films comes to an end.
"We're not actively discussing anything past [Avengers 4], other than we've dated Spider-Man: Homecoming 2... because that's the agreement we made with Sony for the inclusion of Spidey in the Avengers films, and James Gunn [is] doing a third Guardians of the Galaxy at some point," he said. "But really, the whole focus of Marvel Studios is, counting Guardians 2, the next eight films that are gonna take up all of our time."
Speaking of time, Feige also revealed that production of Infinity War and Avengers 4 will now be split into two parts. Up until now, the plan was to film both movies simultaneously.
As Feige said, there are still plenty of movies to come in Phase 3. This year will see Guardians of the Galaxy Vol. 2, Spider-Man: Homecoming, and Thor: Ragnarok, followed by Black Panther, Infinity War, and Ant-Man and the Wasp in 2018. Captain Marvel and Avengers 4 will arrive in 2019.
Right now, it's anyone's guess what will happen after Avengers 4, but we've got a few theories.