Chris Hemsworth Confirms His Marvel Contract Has Ended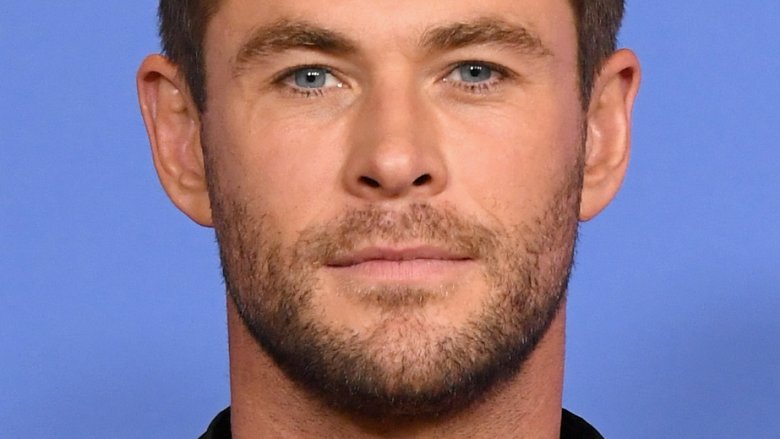 Getty Images
Looks like Chris Hemsworth will soon have to abandon his hammer. 
The actor, who has played the Asgardian God of Thunder Thor since his Marvel Cinematic Universe debut in 2011, recently revealed to USA Today that his contract with Marvel Studios has come to an end now that filming on Avengers 4 has wrapped. 
"Contractually, right now, yeah, this is it. I'm done. I won't be playing the character again," Hemsworth explained. "It's sort of a scary thought. This really seemed like this never-ending thing. And now it's potentially finishing."
Though his current sign-on-the-dotted-line agreement with Marvel is up (and contrary to his definitive answer that he won't be reprising his role), Hemsworth teased that he isn't entirely ready to close the door on playing Thor. This viewpoint comes after director Taika Waititi's Thor: Ragnarok reinvigorated the character's film franchise and sparked a new sense of excitement and fulfillment in Hemsworth. Waititi and Hemsworth even spent New's Year Eve together, celebrating the success of the movie and visualizing a potential Thor 4. 
"We gave cheers... a few times. To Thor 3 [Ragnarok], but it also was like, 'What could we do with four? We could do this and this.' We were throwing ideas around. I felt like we re-invented him," the actor stated. "There is a bigger platform now to continue if we want to."
The fact that Hemsworth has chatted with Marvel head Kevin Feige about possibly returning is also promising, though the studio is so preoccupied with releasing Avengers: Infinity War this May that in-depth conversations that could lead to a new contract are on hold for right now. 
"[Feige] said, 'Look, we just have to concentrate on [Avengers] now.' So who knows?" said Hemsworth. There are 76 cast members in these two Avengers films. They will be the biggest films of all time, far bigger than my character. It's a conversation for further down the road, if it was going to happen."
Thankfully for us Thor lovers out there, we have two more films to catch him in, the first being Avengers: Infinity War. As the golden-locked god, Hemsworth will appear alongside Robert Downey Jr., Chris Evans, Mark Ruffalo, Tom Hiddleston, Scarlett Johansson, Jeremy Renner, Elizabeth Olsen, Paul Bettany, Tom Holland, Sebastian Stan, Tessa Thompson, Josh Brolin, Chadwick Boseman, Paul Rudd, Chris Pratt, Zoe Saldana, Dave Bautisa, Bradley Cooper, Vin Diesel, Pom Klementieff, Karen Gillan, Benedict Cumberbatch, Hiroyuki Sanada, Winston Duke, Cobie Smulders, Benedict Wong, Letitia Wright, Danai Gurira, Benicio Del Toro, and Tom Vaughan-Lawlor. 
Avengers: Infinity War will hit theaters on May 4, with Avengers 4 set to launch on May 3, 2019.