Quentin Tarantino Thinks The Bedroom Window Is A Hidden Gem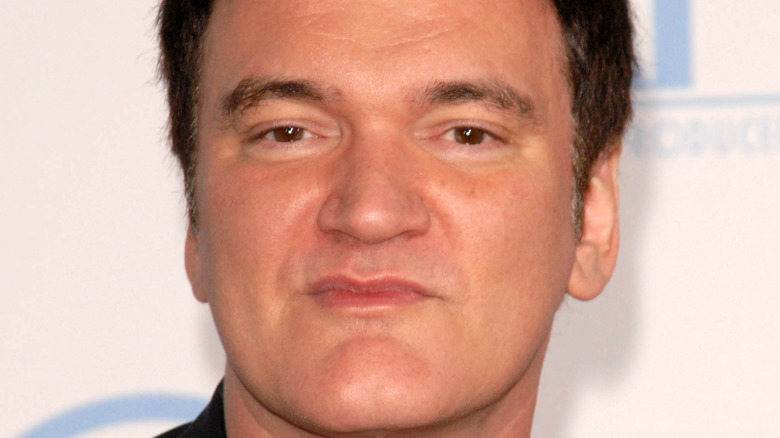 s_bukley/Shutterstock
When Quentin Tarantino gives film recommendations, people listen. The "Pulp Fiction" filmmaker is something of a film and media historian as well, seemingly having an encyclopedic knowledge of the world of movies and pop culture. As a cinephile and fervent media consumer, Tarantino had named a Steven Spielberg classic as the greatest movie ever made, had the harsh words of calling Francois Truffaut a bumbling amateur, and has high praise for the animated kids' show "Peppa Pig."
His hot takes may not be for everyone, but he makes strong cases for each point he makes, because, at the end of the day, he knows what he's talking about. While Tarantino might be adamant about quitting filmmaking in the near future, he has dabbled in other interests such as writing a book entitled "Cinema Speculation," which combines his interests in prose and in film study. He is even making the jump to television, writing a TV show that he is anticipating directing.
Tarantino exudes an aura of film knowledge that just makes people want to ask him for recommendations of what to watch, as it seems as if he has seen it all. If prompted, Tarantino can curate a recommendation based on exactly what someone is looking for. He might have honed this skill back when he used to work at the Video Archives video store before he got his start in filmmaking. He was a guest on a podcast promoting his recent book, and the subject of seeking a hidden gem came up. Tarantino had a recommendation ready for a thriller that fans should seek out.
Tarantino thinks The Bedroom Window is a fun thriller with standout performances
Quentin Tarantino guested on an episode of the "2 Bears, 1 Cave" podcast promoting his recent book, and the filmmaker and host Tom Segura began a conversation about movies in the thriller genre. Segura mentioned that thrillers are the type of movies he is typically drawn to, and Tarantino mentioned that his wife loves thrillers even though she hates horror movies, specifying the distinction between the two similar genres. When asked if there is a hidden gem thriller that he could recommend, Tarantino replied that 1987's "The Bedroom Window," which he described as a "really, really fun thriller."
"The Bedroom Window" is about an up-and-coming executive who has an affair with his boss' wife. When a neighbor is murdered outside of his bedroom window, the young man claims he witnesses the attack, even though it was his mistress who saw the whole thing and he must lie to protect her. It stars Steve Guttenberg, Isabelle Huppert, and Elizabeth McGovern. Tarantino mentions that McGovern is particularly great in the film and that "she steals the movie." Tarantino also mentions that "Princess Bride" star Wallace Shawn has a cameo in the movie "that just brings the house down."
Both Tarantino and the director of The Bedroom Window think its Hitchcock inspired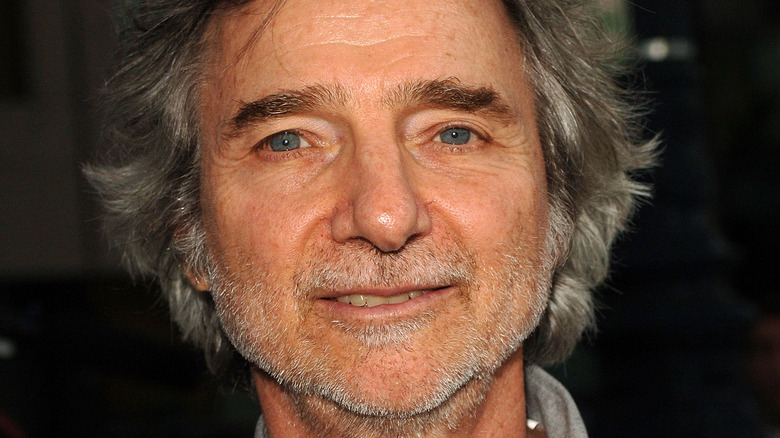 Stephen Shugerman/Getty Images
"The Bedroom Window" was written and directed by Curtis Hanson based on a book called "The Witnesses" by Anne Holden (via IMDb). Hanson is no stranger to the thriller genre, having directed "L.A. Confidential," "The River Wild," and "The Hand that Rocks the Cradle," among others. Tarantino describes the directorial style of the movie as "Hitchcockian," likening the 80s film to the films by legendary "Psycho" filmmaker Alfred Hitchcock.
The film's director Curtis Hanson actually addressed the comparisons head-on in an interview with the South Florida Sun Sentinel before the movie's release. He said, "When I started writing the script for 'The Bedroom Window,' I was very aware that I was going into Hitchcock territory. I used it as an opportunity to give a tip of the hat to Hitchcock."
While Tarantino also mentioned classic thrillers like "Fatal Attraction" and "Dressed to Kill" when talking about recommendations, he thinks "The Bedroom Window" is a more "off the beaten path" recommendation. Fans of thrillers and the Tarantino aesthetic are sure to seek out this 1987 hidden gem which is available to rent now digitally for $3.99 from Apple TV, Amazon, Google Play, YouTube, and Vudu.