Quentin Tarantino Picks A Steven Spielberg Classic As The Greatest Movie Ever Made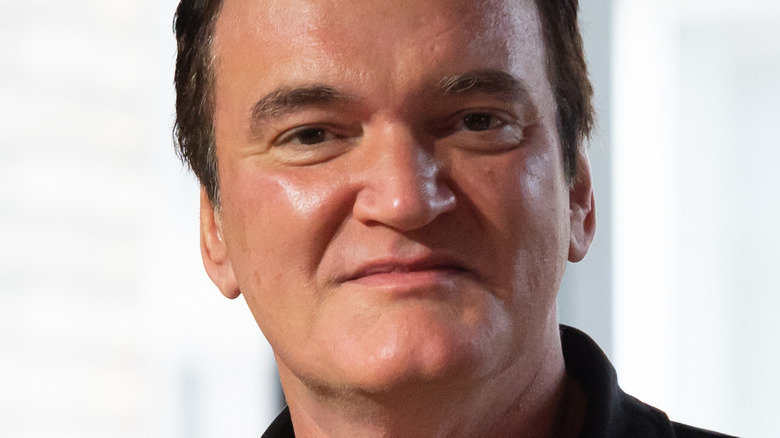 Noam Galai/Getty Images
Back in 1992, moviegoers got the chance to check out a crime thriller titled "Reservoir Dogs" on the big screen for the first time. Its box office returns were meager at best, but critics and general audiences alike came to adore the film, launching a young filmmaker by the name of Quentin Tarantino into superstardom. In the years that followed, Tarantino's stock in Hollywood would continue to rise thanks to other directorial efforts like "Pulp Fiction" and "Jackie Brown," as well as projects he wrote and passed on to others. Many now regard him as one of the best to ever stand behind a lens.
Though his work may not be for everyone, Tarantino is still an entertainment icon for more reasons than one. The unique style of dialogue, unforgettable characters, and masterfully pieced-together soundtracks in his films have influenced young filmmakers around the world. Not to mention, his endeavors have thoroughly entertained countless moviegoers over the years. After all, he's made it clear that he's just as much a fan of cinema as those who pay to see his creations. Tarantino understands that watching other peoples' films is equally worthwhile as going out and making them himself.
Like any movie fan, Quentin Tarantino has his favorite cinematic efforts, and he doesn't shy away from sharing them. According to him, this Steven Spielberg feature is the single-greatest movie ever made.
Tarantino holds Jaws in high regard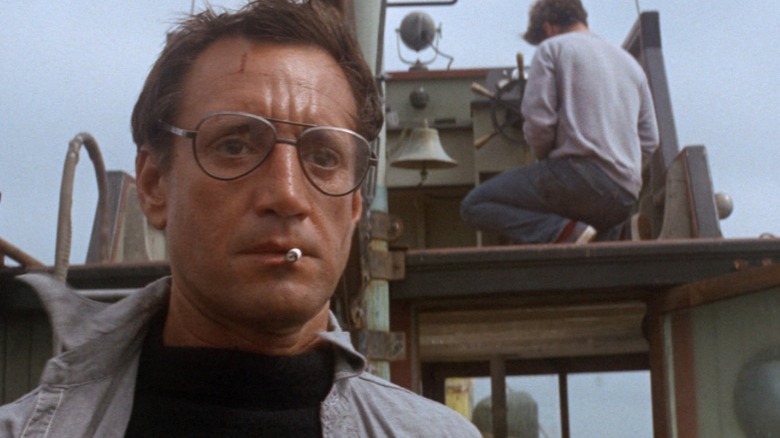 Universal Pictures
In August of 2022, Quentin Tarantino stopped by Cinemablend's "ReelBlend Podcast" alongside Roger Avary, where they discussed several different topics relating to all things cinema. In the process, Tarantino named his pick for the greatest movie — not film — of all time: Steven Spielberg's 1975 classic, "Jaws." "There are other movies that can get in its rarefied air. But as far as a movie, there's no making it better than Jaws," he claimed before explaining that while it's not a masterclass in film, he feels it's a well-directed movie that revolutionized how audiences and industry professionals view adventure, blockbuster productions.
As it turns out, Quentin Tarantino isn't the only person who holds "Jaws" in such high regard.
Spielberg recognizes the importance of Jaws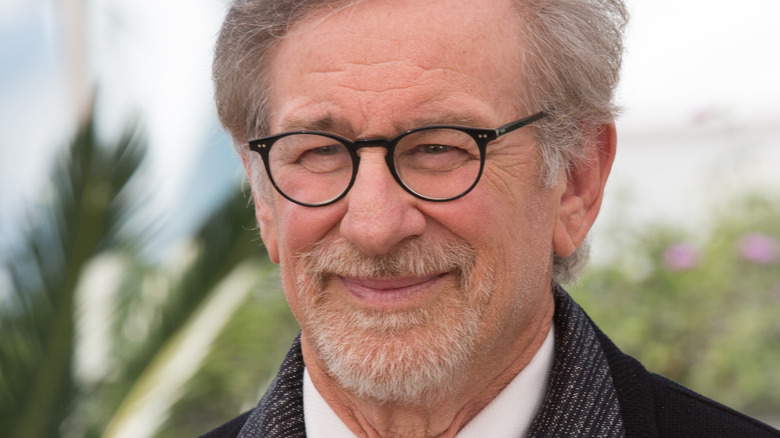 magicinfoto/Shutterstock
Steven Spielberg himself hasn't shied away from expressing his appreciation for the film, as he did in an interview with the Directors Guild of America in 2006. "I credit 'Jaws' with everything, being a movie director, having final cut. 'Jaws' gave me freedom, and I've never lost my freedom," Spielberg said, following it up with some pretty transparent comments on how he felt about the process of making the movie. Between the malfunctioning animatronics and unfinished script, Spielberg admits, "The experience of making Jaws was horrendous."
"Jaws" is undoubtedly a classic that went a long way in making Steven Spielberg a Hollywood legend. Quentin Tarantino firmly believes it's the greatest movie ever made, and it's entirely likely he's not alone in that sentiment.