Quentin Tarantino Is Making The Jump To TV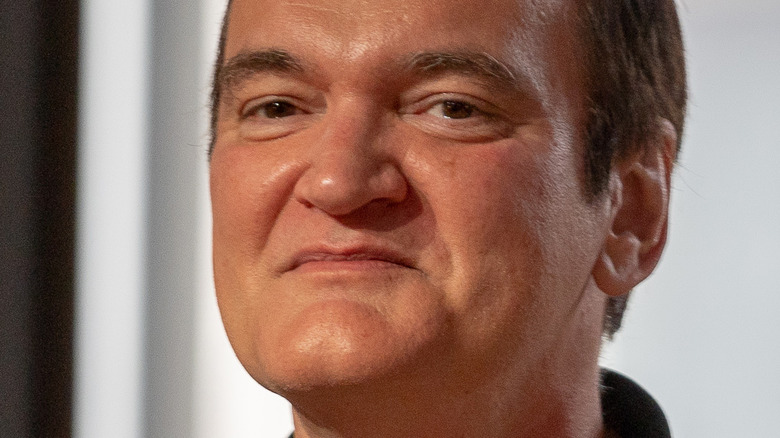 Bloomberg/Getty Images
Quentin Tarantino has been a writer, director, and producer in the film industry for some time, lending his talents to several movies throughout his career, even appearing in front of the camera at times. But now it seems the infamous filmmaker is taking his skills to the small screen.
It's no secret that many consider the man to be one of the most influential when it comes to making compelling motion pictures (via The Guardian). While he is revered for his accomplishments, Tarantino hasn't sat in the director's chair that often, especially when compared to other heavy hitters like Martin Scorsese or Steven Speilberg (via IMDb). With ten releases and nine total films directed by the well-renowned cinematic auteur, the filmmaker has several critically acclaimed titles (via Rotten Tomatoes), including two Academy Award wins, one for "Pulp Fiction" and the other for "Django Unchained" in 2013 (via Oscars.org). Out of all the Tarantino flicks, the director himself feels that his worst endeavor is the movie "Death Proof" and his greatest achievement is "Once Upon A Time... in Hollywood." But all good things must come to an end, and sometimes change is just inevitable.
Tarantino has made it clear he is considering stepping away from the movie industry and will put out a tenth feature before he ultimately leaves the film game behind. While his days working on the big screen may be close to over, his adventures in the realm of television could be taken to the next level.
Quentin Tarantino has written eight episodes for a series he will direct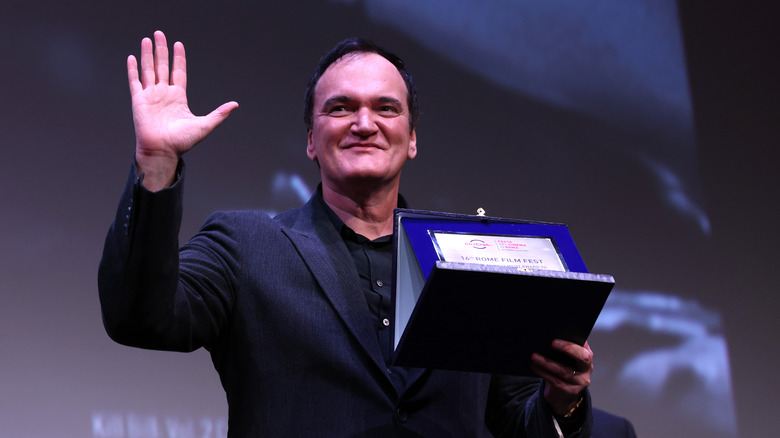 Vittorio Zunino Celotto/Getty Images
According to Variety on November 16, 2022, Quentin Tarantino revealed he was looking to begin shooting a TV series in 2023. The director discussed his upcoming small screen venture with Elvis Mitchell, the moderator for the last stop on the book tour to promote Tarantino's book of essays titled "Cinema Speculation." Nothing else was revealed except that it will contain eight entries.
Several days later, Tarantino gave fans more details regarding his television project in an interview with Tom Segura. "I won't say anything about what it is or whatever. But I have written a TV show. I've written eight episodes of a limited series. I've written all eight episodes. I direct all eight episodes," the filmmaker told Segura in EP. 160 of "2 Bears/1 Cave" (via YouTube). "But that might be what I start setting up next year." The filmmaker also indicated that a few people had read it, and it still needs some work, but it seems like he is pretty set on making the series happen. And it's not like Tarantino hasn't dabbled in TV before.
As far as directing goes, Tarantino has sat in the director's chair for an episode of "ER," "Jimmy Kimmel Live," and two entries of "CSI: Crime Scene Investigation" (via IMDb). The man has even appeared in an episode of "The Golden Girls" as an Elvis impersonator. While Quentin Tarantino is no stranger to the world of TV, directing every episode of a show he has written will be an experience fans of the popular filmmaker will probably not want to miss.