Constantine 2 Director Francis Lawrence Promises A Darker, More Violent Sequel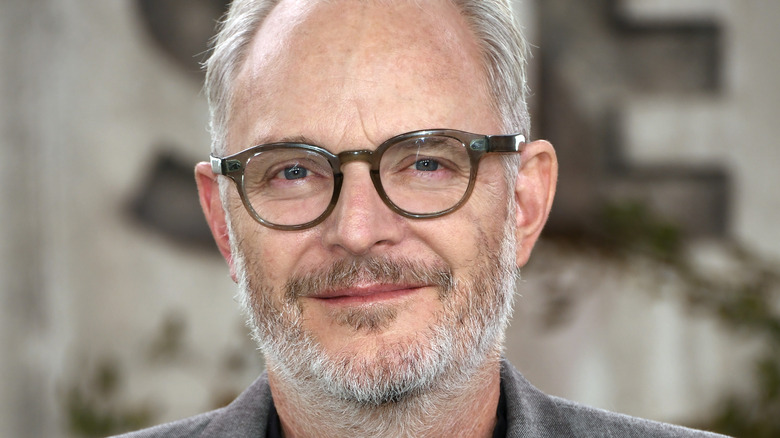 Frazer Harrison/Getty Images
Released in 2005, the adaptation of the "Hellblazer" comic book entitled "Constantine" didn't particularly make waves upon its release but has since gone on to become a cult classic. The film was a modest success at the box office and received mixed reviews at the time, but it would go on to be reassessed by fans wanting to look back at adaptations that came before our current golden age of comic book films. It was also a rare, for that time, R-rated comic book adaptation making it stand out among its contemporaries.
Upon a visit to The Late Show with Stephen Colbert, "Constantine" star Keanu Reeves revealed how he'd really feel about a "Constantine 2." He said that the role of John Constantine was the role he'd like to reprise the most at this stage in his career. His statement was met with thunderous applause from the audience. After rights issues held up "Constantine 2" for years, a sequel was finally given the go-ahead soon after, much to the surprise of fans of the original film.
The first film's director Francis Lawrence is set to return to direct the sequel, and Keanu Reeves is slated to return to the role he so wished to re-visit. One of the first film's producers Akiva Goldsman will also return to produce as well as pen the sequel's script. Lawrence and company fully intend to make the new film R-rated as well, but he recently dished about why the first film, in his eyes, doesn't sport a true R rating. He sees the new film as an opportunity to tell a darker and more violent story.
Francis Lawrence was mandated to make a PG-13 Constantine, but the film ultimately got slapped with an R rating
According to The Wrap, when the original "Constantine" went into production, the film's distributor, Warner Bros., mandated that the filmmakers shoot the film with the intention of making a PG-13-rated movie. Director Francis Lawrence specifically said he had to follow those rules "in terms of violence, blood, language, sexuality" included in the film. The tragic irony of it all is when he delivered the final cut of the film, the real reason it was given an R rating anyway by the MPA (then MPAA) for what Lawrence calls "the gray zone of intensity."
Lawrence said if he knew he was going to get an R rating anyway, he would have made the movie with that intention from the start. He said specifically, "I would have made it much scarier and much more violent and I would have really made an R-rated movie." Now, directing the upcoming sequel, Lawrence is aiming to get some redemption. He wants to go in from the onset making an R-rated film, which he believes is what fans wanted all along from the original. He said, "My big, big regret was that we [had] an R-rated movie that's really a PG-13 movie."
Constantine's sequel was held up by other proposed adaptations that never ended up happening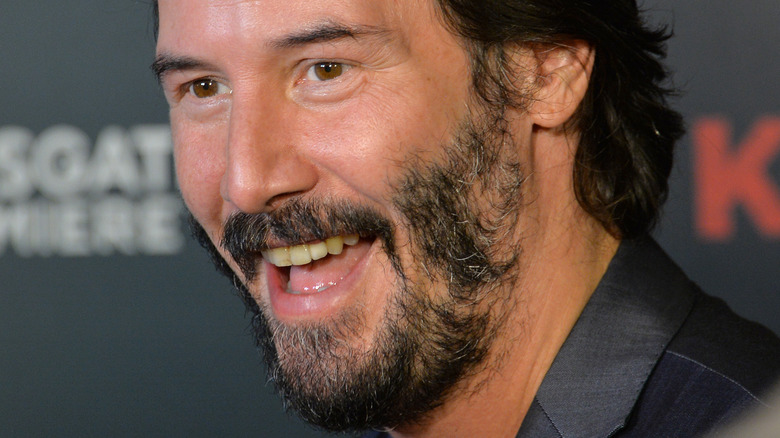 Featureflash Photo Agency/Shutterstock
According to CBR, "Constantine" was only one of three R-Rated DC Comics branded films released in the ten-year period between 2005 and 2015, the other two being "V for Vendetta" and "Watchmen." DC would later find success in their R-rated adaptations with "Joker," "Birds of Prey," and "The Suicide Squad." But 2005 was a different time, and according to a 15th Anniversary Reunion Panel at the San Diego Comic-Con@Home from 2020, "Constantine" director Francis Lawrence believes that the R rating ultimately hurt the original film at the box office. He explains that audiences went in expecting to see a hard-R movie and got a PG-13 film that was only rated R for what Lawrence said was the movie's "tone."
He said in regards to making a sequel in 2020, "With all these shared universes that exist now, with 'Constantine' being a part of Vertigo, which is a part of DC, people have plans for these shared universes. You know, possibly different Constantines and things like that. Right now, we don't have that character available to us for TV or movies, which is a bummer. We all investigated it, but I think it's kind of crazy when you have Keanu, who would love to do another 'Constantine,' and us wanting to do another Constantine, and people are like, 'Uh, no, we got other plans.' We'll see what happens."
While the script hasn't been written yet, Francis Lawrence intents on delivering an adaptation closer in tone to the source material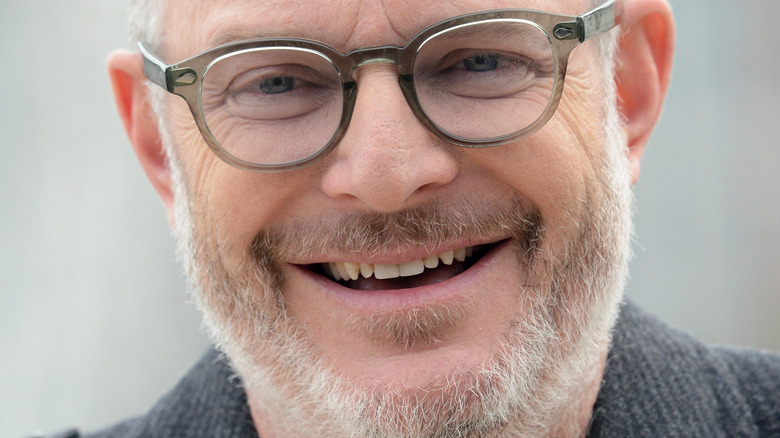 Dave J Hogan/Getty Images
Plans have indeed changed. What original "Constantine" director Francis Lawrence is referring to is J.J. Abrams' ill-fated attempt to bring the "Justice League Dark" to movies and television through a series of now-canceled projects. The John Constantine character was to be one of the first featured characters of that super-group of anti-heroes in his own new TV show, a show which had no connection to the Matt Ryan-starring NBC "Constantine" show from 2014. Now, with none of those projects on the horizon, Lawrence and Keanu Reeves have free reign to return to the beloved character.
Frances Lawrence told The Wrap that "all of that craziness with DC" has cooled off, allowing his team from the original to return for a sequel. "We finally have been sort of given the permission to go ahead and do our version of 'Constantine' because people are always saving him to be part of some shared universe thing or some TV thing or whatever. And now I think people realize that there might really be an appetite for another version of the Keanu [John] Constantine."
Lawrence confirmed that the script for the sequel hasn't been written yet, but he is constantly in touch with Keanu Reeves to discuss ideas for the new film. Lawrence shared one thing he'd like to see in the sequel for sure besides making it a more R-rated movie, "I would want to definitely add more of that sarcastic, cynical sense of humor to the story." Fans can't wait to see what Lawrence and Reeves come up with for the R-rated sequel to the cult classic "Constantine."