Constantine Fans Just Got Spectacular Surprise News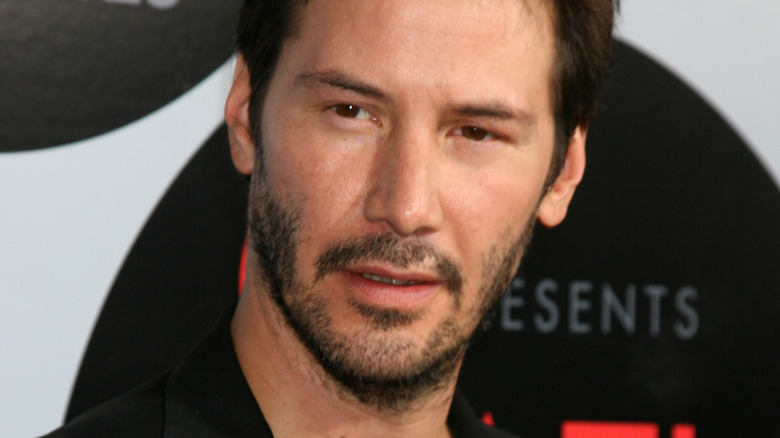 carrie-nelson/Shutterstock
John Constantine has been a staple of DC Comics since 1985, when he made his debut on the pages of "Swamp Thing" #37. As the decades have gone on, he hasn't necessarily reached Superman or Wonder Woman-levels of mainstream appeal, but he's certainly built up a sizeable fanbase. As a result, everyone's favorite occult detective has embarked on comic stories of his own, popped up on animated television shows, and has even been brought into live-action. While he's spent much more time on the small screen, Constantine is no stranger to the cinema.
Way back in 2005, John Constantine appeared in live-action for the first time on the silver screen in the aptly titled "Constantine." Portrayed by none other than Keanu Reeves, the Francis Lawrence-directed feature sees Constantine walk the line between Heaven and Hell as he attempts to work his way to a peaceful afterlife. There's action, drama, and a twinge of horror, yet it's far from the most critically-revered DC-based film ever made. Nevertheless, as the years have gone on, more and more folks have come to appreciate all that "Constantine" has to offer.
"Constantine" didn't become a launchpad for a franchise by any stretch, leaving fans with little else besides the film itself to enjoy. Thankfully, at long last, they're about to get something new.
A Constantine sequel is on the way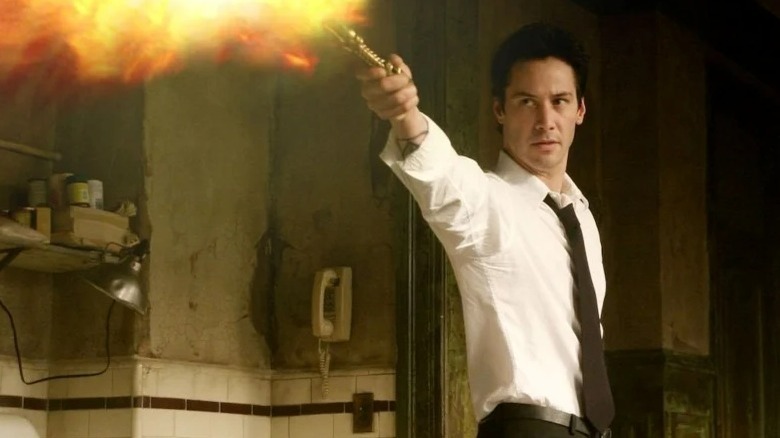 Warner Bros.
Seemingly out of nowhere, Warner Bros. announced the project "Constantine" fans have waited years for. As of September 16, 2022, a sequel to the 2005 cult hit is on the production slate, and it's got everything fans could hope for. Keanu Reeves is back in the title role, Francis Lawrence will sit in the director's chair once more, and Akiva Goldsman will write and produce the film via his company, Weed Road Pictures. Additionally, JJ Abrams and Hannah Minghella of Bad Robot have joined as producers, with Lorenzo DiBonaventura and Erwin Stoff serving as executive producers (via Deadline).
At the time of publication, details about this impending sequel are scarce. It's unknown if "Constantine" stars such as Tilda Swinton, Peter Stormare, or Rachel Weisz will return, when it will release, and if it'll go straight to streaming or grace cinemas across the globe. Although, what we do know is that Keanu Reeves is all-in on the production, seeing as he's wanted to get a "Constantine" continuation off the ground for ages. As he revealed in a 2021 interview on "The Late Show with Stephen Colbert," he'd pushed for a sequel for a while. "I've tried," Reeves said when asked about the likelihood of "Constantine 2."
By the looks of things, Keanu Reeves' campaign for another "Constantine" adventure has finally achieved its goal. As the first film approaches 20 years of age, "Constantine 2" is better late than never.