Keanu Reeves Reveals How He'd Really Feel About A Constantine 2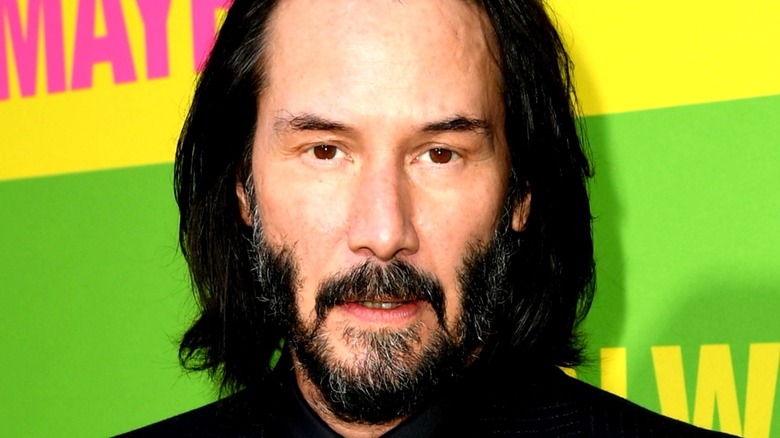 Kevin Winter/Getty
Keanu Reeves has been feeling particularly nostalgic in recent times. Having starred in "Bill & Ted Face the Music" and the upcoming "The Matrix Resurrections," the beloved actor seems all about reprising the roles that made him a household name back in the day. This makes sense considering that Reeves' characters in those movies are among his most popular on-screen personas (in addition to John Wick, of course). 
That being said, many fans would love to see him have more spooky supernatural adventures as the cult-favorite DC hero John Constantine. Based on the Vertigo "Hellblazer" comics by , 2005's "Constantine" saw Reeves play the titular chain-smoking, demon-investigating detective. The story sees him forced to battle demons and evil otherworldly forces in an attempt to avoid his own eternal damnation. Understandably, the hellspawn aren't big fans of John and his methods — so much so, that the Devil (played by Peter Stormare) even graces him with a visit.
The film has developed a loving following since its release, but how does Reeves feel about returning to the role of John Constantine, in the current golden age of comic book movies?
Would Keanu Reeves play Constantine again?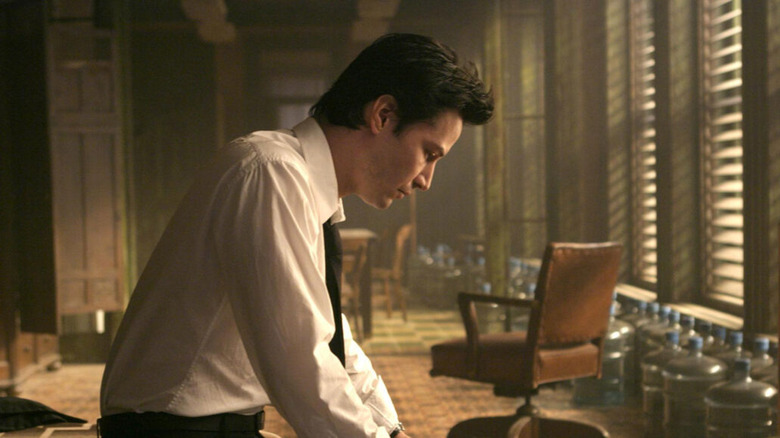 Warner Bros.
Keanu Reeves recently spoke about his storied career in an interview with Esquire, and the topic of "Constantine 2" came up during the conversation. When asked if he'd like to step back into that world, the actor stated that he's definitely up for slaying more demons — but he didn't give any specifics on when or how it might go down.
"I love playing Constantine. John Constantine. I've played a lot of Johns. How many Johns have I played? I don't even know. I think it's over 10," Reeves said. "But anyway, I'd love to have the chance to play Constantine again."
Now that Reeves has declared his interest in starring in more "Constantine" movies, the ball is in Warner Bros. court. However, if comments made by Peter Stormare back in 2020 are to be believed, a "Constantine" sequel might not be such a far-fetched notion at all. The director of the original film, Francis Lawrence, told /Film in 2020 that he, Reeves, and producer Akiva Goldman had privately discussed the idea of a lower-budget, hard-R sequel, but seemed unsure if the studio wanted to ever take them up on it.
It remains to be seen if "Constantine 2" will come to fruition, but for now, Reeves fans can look forward to seeing him in "BZRKR," based on the comic book series that he co-created with Mark Kindt and Allesandro Vitti for BOOM! Studios.