The Real Reason Constantine Was Rated R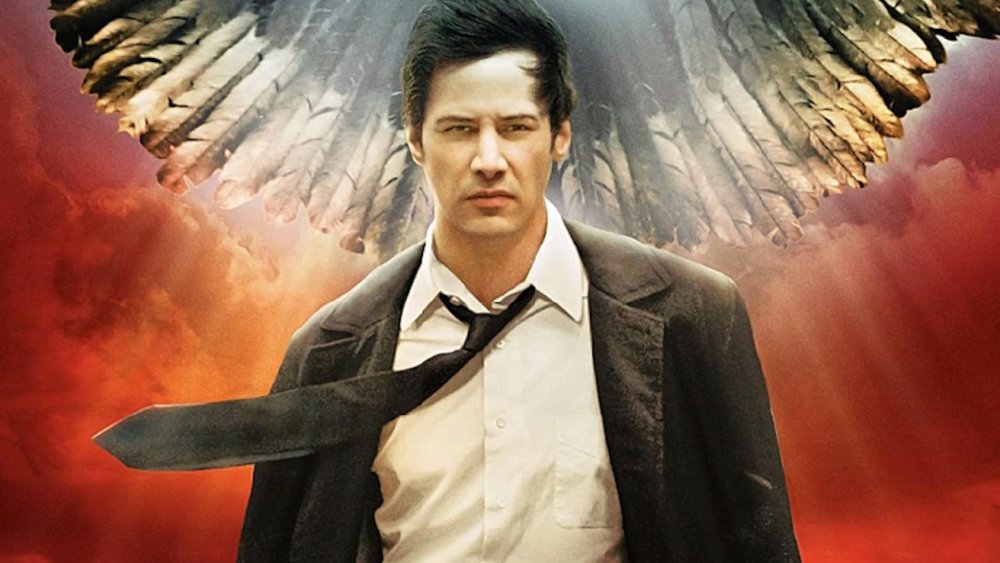 Warner Bros. Pictures
Contrary to popular belief, Joker was not the first comic book adaptation film to be rated R — it's the most successful one, but not the first. 
Constantine, the film adaptation of Garth Ennis' comic series that starred Keanu Reeves as John Constantine, arrived in theaters in 2005 with the same rating. While it went on to be a modest financial success, Constantine received reviews that were mixed at best; Roger Ebert loathed it, though some others found merit in the movie. R ratings come with a content expectation that, in some cases, can become more of a stigma, so filmmakers always want to be deliberate in making the choice to include content that earns such a high rating from the Motion Picture Association of America, the body that assigns ratings to films.
That, unfortunately, wasn't what happened to Constantine. 
During the San Diego Comic-Con@Home 15th anniversary reunion panel for the film, director Francis Lawrence got real about what happened as he and his team prepared the film for release. He explained that despite following directives from studio Warner Bros. to curb violent and sexual content to adhere to the general standards of a PG-13 rating, the MPAA ultimately gave Constantine an R rating — without even permitting the opportunity to edit for content. 
The director explained the accidental mess Constantine wandered into, revealing that the film earned its R rating for "tone."
"Originally when we started on this, we thought it was going to be a rated-R film. [Warner Bros.] then dictated it had to be PG-13 because of what it cost. We got this list of guidelines of what you can do and you can't do in a PG-13 movie and we followed those rules to a T. [...] I heard that [the MPAA] got about five minutes in and put their notebooks down and gave it a hard R for tone," said Lawrence, noting that "tone" wasn't on the list of rules he and the team received. 
He continued, "I think it was 'an overwhelming sense of dread' was what I heard that they had from the opening scene onward. And they didn't think there was anything that we could do about it. Basically, what we had was a PG-13 movie that got an R rating – which just killed me, because if we were going to get an R rating, I would've made an R-rated movie. We could've really gone for it in terms of intensity and violence and language and all those kinds of things. We got a bit screwed on that front. And we did try to fight, but we obviously didn't win that battle."
The impossibility of planning for the unpredictable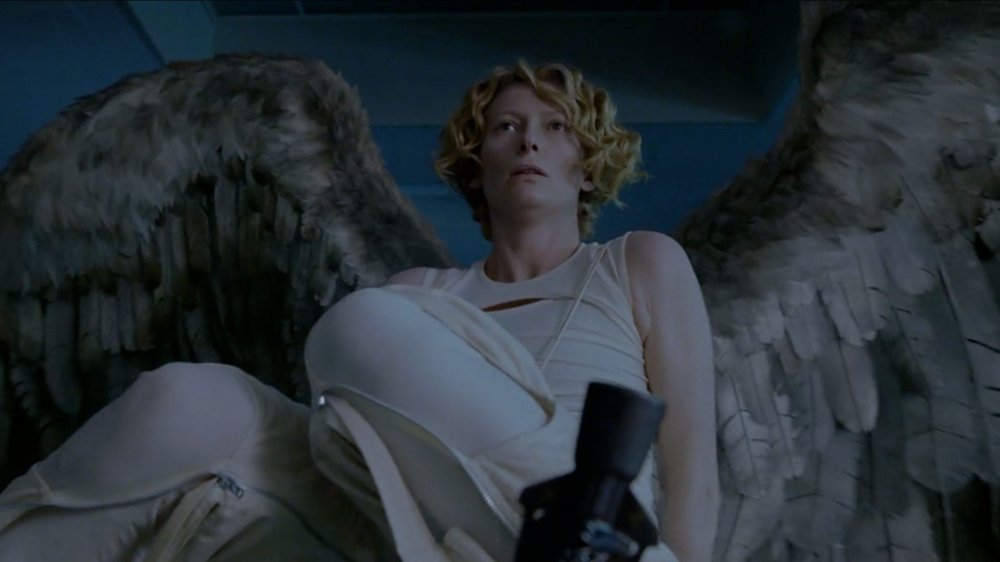 Warner Bros. Pictures
Warner Bros. had every reason to be conservative in 2004-ish over the cost of Constantine, as R-rated movies prevent younger teenagers and whole families from seeing a film, which can heavily dent box office draw. But Lawrence's comments further highlight the unpredictability of putting a film up to screening with the MPAA — "tone" can mean just about anything. Constantine contains what some might consider, er, challenging material even for 2005: alcoholic priests, suicide, androgynous biblical characters, an indifferent deity, and angels colluding with agents of Hell, which could play into the "overwhelming sense of dread" Lawrence describes as the MPAA's reaction to Constantine. The subjective art of rating content for mass consumption means nebulous standards, and trying to pin them can turn any screenplay into a messy half-measure.
In many ways, Constantine was ahead of its time, and it's a shame that the circumstances of its contemporary culture when released may have hamstrung it from being the movie it truly wanted to be.